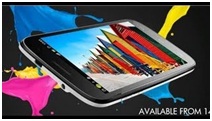 What to Expect with Micromax A116 Canvas
Micromax had successive hits with Android Smartphone and Canvas 2 series in 2012 and now it is going to surprise the world again. This Smartphone is the successor of the Canvas 2 series or the Android Smartphone. It comes with newer and more advanced features compared to previous models. It is an opportunity for those who did not have the chance to purchase the previous version to buy it and enjoy these new features. Here are the key specifications and features of Micromax A116 Canvas HD:
1. Strong operating system – Canvas HD has built-in strong operating system with an extremely quick processor. Its operating system is a powerful Android 4.1, which is faster than the one on previous versions of Micromax.
2. Strong resolution – Micromax A116 Canvas HD is built with strong resolution of 1280 x 720 pixels on the front touch screen. It has a 5-inch HD IPS for Touch, which makes it to flip applications as well as change work interface at a slight touch.
3. Strong processor – Canvas HD works on a quad core processor with an optimum processing speed of 1.2GHz. The processor is powered by Android 4.1 Jelly Bean operating system. The phone certainly matches its name of being a "smartphone."
4. Superb camera – Micromax A116 Canvas HD Smartphone has a rear camera which is supported by 8-Megapixels resolution as well as 4x optical zoom for viewing and clicking pictures vividly and clearly. Apart from this, it has a front camera which is VGA enabled.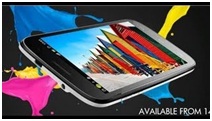 5. Expandable storage – This Smartphone has a superb storage capacity of 32GB. It also has an additional internal storage of 4GB. It supports memory devices to expand its storage to store data on storage cards.
6. Superb Memory – Canvas HD Smartphone has a strong RAM processor of 1GB with a powerful 5XT GPU series device for modular transmission which enables it to load and download information at a superb speed when browsing or surfing.
7. Dual SIM support – This phone supports use of two SIM cards at the same time. You do not have to switch off one line to use the cheaper one. You can use all your lines simultaneously. It has a GSM connectivity speed of up to 3G.
8. WiFi enabled – This device is WiFi enabled, that is capable of detecting wireless networks whenever you go to places with Wi-Fi connections. This allows you to have net connectivity anytime, anywhere.
9. Bluetooth enabled – Micromax A116 Canvas HD Smartphone is Bluetooth enabled allowing for smarter exchanging of information. You can transfer files, photos, videos and any other documents to your friends through Bluetooth at a very fast speed.
10. 2100 mAh battery – This device operates on a powerful 2100 mAh battery, which can take the whole week without charging while on continuous use. This takes care of those who stay in remote places without electricity.
11. Sensors – This Smartphone comes with accelerator and proximity sensors that can sense the environment you are in. It can locate buildings and places for you since it supports Google Earth features and GPS.
12. Plenty of apps supported – This smart device supports plenty of apps which the previous version could not support well. It supports Facebook, Gmail, YouTube, Twitter, Gtalk, Google Maps and other superb applications.
13. FM Radio – You can listen to news and your favorite FM Radio programs as you walk around or when traveling in a vehicle. You only need to switch on the radio and enjoy yourself.