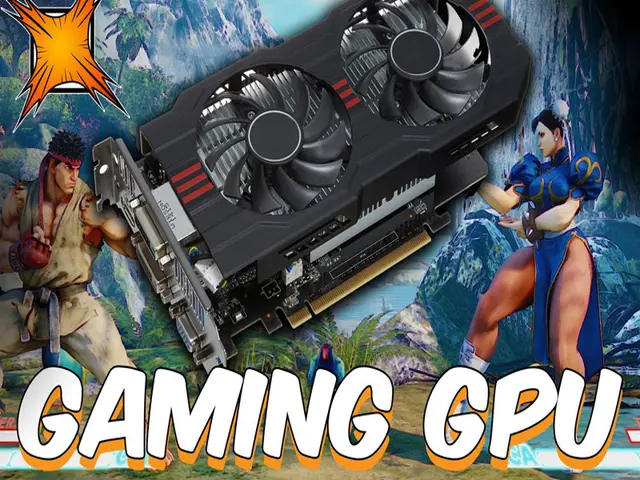 A good GPU is a very significant part of a good gaming PC. You may have a fast CPU, good storage, and memory but if you don't have a good graphics card you won't be able to enjoy your desired game fully. A decade ago, the requirements of the games were not this high, now every game requires a powerful GPU.
There are quite a few options available in the market. That is why we tried to create this list of the top 10 GPUs available in the market right now and help you choose the one you need.  The war has always been between Nvidia and AMD.
Nvidia GeForce GTX 1060: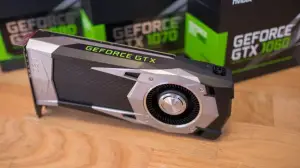 This is the best GPU out there right now mostly because its price which is very reasonable and also its performance. The 3GB VRAM is the only concerns when it comes to the cons. It is best suitable for 1080p full HD and if overclocked then 1440p. It provides you a great 4K gaming experience.
AMD Radeon RX 570: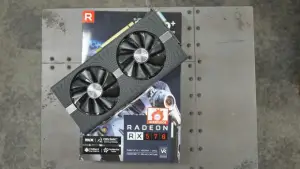 It is again a cheap but very effective GPU and best for AAA gaming card. It can run all latest games in full HD. You will get around 90fps in games like Battlefield. It is almost like GeForce GTX 1060 in some cases. It comes with 4GB and 8GB variables. It was a hit at the time of its launch, and it will always stay on the top 5 as the mid-range GPU demands are high.
Nvidia GeForce GTX 1070: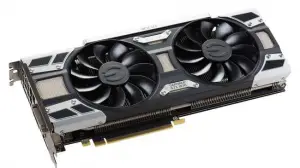 It is a high range GPU, but if you look at the money, then it is worth the money. It is at the top since its launch. It again offers a great 4K gaming experience. There is no GDDR5X as it comes only with GDDR5. It uses less power to run than any other GPUs which is only 150W.
Nvidia GeForce GTX 1080 Ti: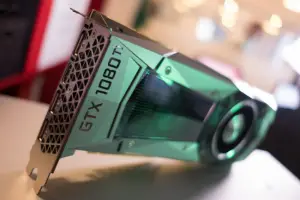 This is probably the fastest GPU right now on the market. But it is so costly that not everyone can afford it. GTX 1080 Ti is almost 30 percent faster than the GTX 1080. The GDDR5X is clocked at 10 GT/s.  It gives you the best gaming experience ever only if you have the budget.
AMD Radeon RX Vega 56: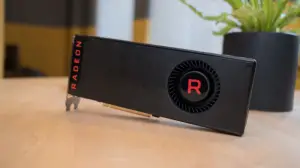 It is one of the best graphics cards for HD gaming. The core clock power is 1156 MHz and memory clock power is 800MHz. It is a handy GPU for the 240hz monitors. One can get a great 1440p experience with this 8GB graphics card.
AMD Radeon RX Vega 64: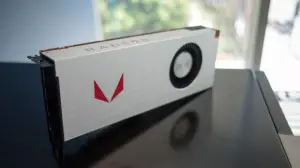 This is one of those graphics cards of modern days which can handle the heavy VR games. It has 8 GB of memories, 4096 stream processors. The price is affordable and it gives you the best experience of its kind with the 1247 MHz core clock and 945 MHz memory clock.
AMD Radeon RX 580: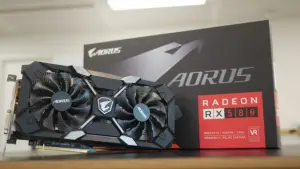 This is an updated version of RX 570. It comes with 8 GB of GDDR5 memory. The price is affordable as the performance is on the higher side. It is one of the best for full HD gaming and 1440p gaming.
Nvidia GeForce GTX 1050 Ti: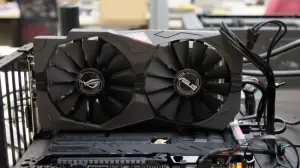 This graphics card is a medium range card and it works beautifully for the high graphical detailed games. It comes with 4 GB GDDR5 memory and it can play the games at 60 fps. This card is used to play the eSports and is mostly used for the AAA games.
Zotac GeForce GTX 1080 Ti Mini: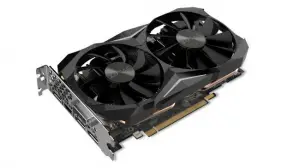 This is world's smallest 1080 Ti graphics card and it is again a high ranged card and it comes with a massive 11GB GDDR5X memory. There is no compromise in performance. With its 3584 stream processors, you may have the best 4K gaming experience without a single frame loss.
Nvidia GeForce GTX 1050: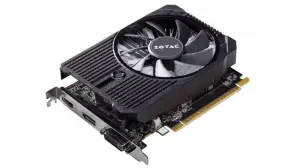 This is probably the cheapest of all mentioned in the list. But don't confuse the price with its performance. Although it comes with only 2GB VRAM, it will assure you that you get the best gaming experience. But you must keep the price in your mind before you start expecting from it. But again for the price, it will allow you almost any medium graphical detailed games.