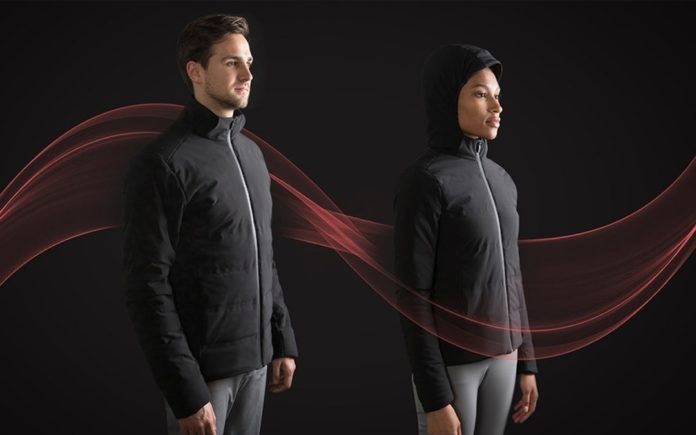 When the weather turns cold, sweaters come out, and the heat turns up. Sidewalks are more dangerous, so extra layers are required.
Winter necessitates extra care for one's health. Low temperatures can impair your immune system, harm your skin and bones, and cause other problems! While these are unpredictable, purchasing some preventative essentials can help us in the long run. Grab a cup of hot coffee and skim about these ten winter essential products, which will assist you to stay warm and luxuriate in the winters.
(1) Electric Double Bed Blanket
Electric blankets are ideal for cold, chilly winter nights. These blankets include an automatic digital controller that assists in setting the temperature and time. This electric double blanket is Teflon-insulated and entirely safe for use. With only half a unit of electricity consumption per night, this blanket provides maximum comfort at a low cost.
(2) Mercury Intelligent Heated Jacke
If you frequently find yourself unable to maintain a comfortable body temperature in the winter, it may be time to consider smart clothing. The Ministry of Supply's Mercury Intelligent Heated Jacket (for men and women), designed by MIT graduates, does just that. Built-in heating elements will keep you warm, and artificial intelligence allows the clothing to learn your personal preferences and respond to external environments quickly. Settings can be changed using an app or an Amazon Alexa-enabled device.
(3) Heating Belt
Body aches and cramps are expected during the cold winter months. Joint pains are at an all-time high during this season, especially for patients with arthritis. That's where heating belts come in handy; they provide excellent relief from backaches, joint aches, and muscle cramps. Furthermore, these well-insulated heating belts with a soft cotton cover are both comfortable and safe to wear.
(4) Shiatsu Back Massage Cushion
Shiatsu is a type of back massage that focuses on specific pressure points on your body to promote healthy energy flow. Stiff backs are one of the most common winter complaints. That's where the Shiatsu back massage cushion can come in handy. It combines the benefits of shiatsu and Thai massage; you can switch between them with the press of a button! It also has twelve 3D massage nodes to help relieve muscle tension and an automatic shut-off feature.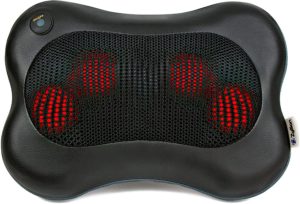 (5) LunchEAZE Cordless Heated Lunch Box
LunchEAZE is the first cordless heated lunch box on the market. It's the only lunch box that heats your meal automatically at any time and from any location without needing to be plugged in. It's battery-powered and rechargeable. This smart lunch box also includes Bluetooth capabilities. It is an ideal lunchbox for those who do not have access to microwaves at work or work outside. This winter, eat piping hot meals wherever you go!
(6) Dyson Hot + Cool Fan Heater
If you're looking for a heater with multiple functions, look no further than the Dyson Hot + Cool Fan Heater. It will keep you warm in the winter and cool in the summer because it has a cooling mode. The heater has no visible heating elements or blades and is remote controlled. It automatically shuts-off and has a Tris-impregnated activated carbon filter that removes gases, VOCs, and odors.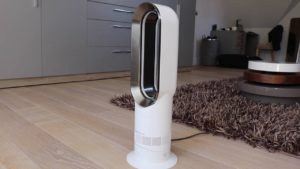 (7) Ember Travel Mug
Does your drink cool down quickly in the winter and require reheating? Once a beverage has cooled, this is the quickest way to warm it up. The temperature-controlled mug from Ember allows you to keep your drink at the perfect temperature. Set preferences for different beverages and remotely adjust the heat using the mobile app, and the temperature will display on the mug too. There's also a ceramic mug if you'd instead drink tea at home.
(8) Mujjo 3M Thinsulate Touchscreen Gloves
We wear gloves in the winter, but we must remove them when using a digital device. But what if you wear gloves and use digital devices without taking them off? The Mujjo Winter Men's and Women's Touch Screen Gloves feature 3M Thinsulate insulation. This glove has conductive skin properties for all hand-to-touch screens, which means gloves are not limited to 1-2 fingertips but are available for all fingers and hands. It is non-slip and works with all digital devices. Because they are wind-resistant, these gloves will keep your hands warm even in the coldest weather.
(9) Tado Smart Radiator Thermostat V3+ Home Heating System
Make your central or underfloor heating more efficient. This gadget can be connected to our phone so that you can change your heating right from the app and take local weather forecasts into account. It automatically turns down the heating, if the sun is warming up your home, to save energy. There are two versions available: wireless and wired.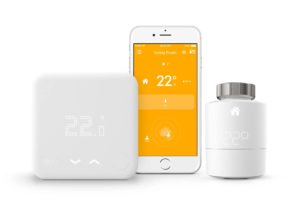 (10) Thermacell Heated Insoles
Are you one of those people whose feet remain cold even after wearing socks and shoes? Then, you can use these Bluetooth-enabled heated insoles to monitor it easily. These are easy to slip into your boots and are available in all shoe sizes. Thermacell Heated Insoles have a rechargeable, built-in lithium-ion Polymer batteries that last up to 5 hours on a single charge.