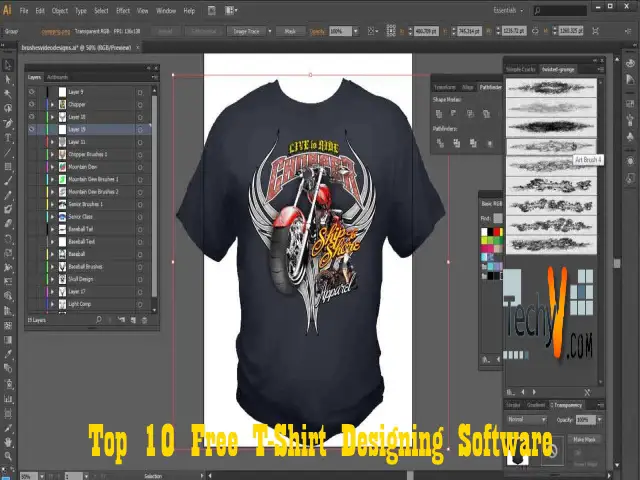 Doesn't it sound just fantastic to design your own dress? There are design freaks that would be dumbstruck if they are given a chance to design dresses. If you are someone among them, then this article is for you! Just imagine! How awesome it would be to design your t-shirt. If you are conscious about the style of the t-shirt you wear and want to design one on your own, scroll down to use the best t-shirt designing software. Look professional, feel professional!
10. Design N Buy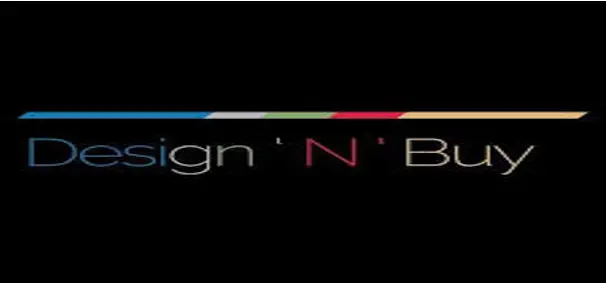 It is free and open-source software that is highly compatible. It is flexible, customizable, and scalable. The application allows you to access its versatile toolkit formulated using HTML5 and JavaScript. It enables you to design from both web-based and mobile devices. The software also provides you a platform to obtain help from a support team that is highly responsive and interactive. One of the most trendy software tools, designing through Design N Buy, is a piece of cake!
9. Custom Ink

Designing a t-shirt with Custom Ink is pretty simple. The understandable interface makes it smooth for you to explore many different designs. The toolkit has got add text, add art, add a name, and upload options that would facilitate proper designing. Also you can select the kind of material you wish to design, and then the options are available accordingly. In a free platform like Custom Ink, you can design your spectacular t-shirt with fabulous colors and patterns.
8. T-shirt Maker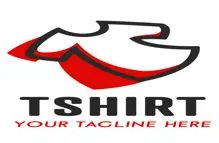 T-shirt Maker is an application that generates a huge number of designs as per your demand. It has got a variety of color palettes from which you are free to choose any color you want your t-shirt to be. Also, it includes more than a thousand customizable clipart, custom image upload option, image editing services, image effects option, text formation, text effects, layer management, object alignment, and CMYK color support. The T-shirt maker is worth a try!
7. Snaptee
You can perform a variety of operations using Snaptee. It has a large user community that goes without saying that Snaptee has the best user-friendly interface. You can also perform additional functions such as editing, rotating, printing, resizing, cropping, sharing, reposting, photo framing, blurring, creating texts, and using bokeh mode to improve the visualization of the design. Snaptee has always enchanted the user community with its innovative and clear-cut design.
6. InkXE

It has an integrated t-shirt designing tool. It has got multiple decoration areas, switch between print methods, 3D preview, order multiple size and color, rich text effects, image effects, customization option, and image filter effects that would give a better designing experience. You can also use a color variant, clipart, add many assets, access multiple colors, design, print banners, and so on. It is one application with many features that would entitle you to design your t-shirt for free in an elegant and sequential order.
5. CorelDRAW Graphics Suite


CorelDRAW is quite popular among the designing freaks because of its versatile toolkit. It has about seven thousand free clipart images and vehicle wrap templates, thousand high- resolution images, 1000 fonts, 120 ready-designed templates, fills, fountains, vector, bitmap, and image editing. With CorelDRAW, you can design like a professional and feel so. The attractive and trendy colors available in the software make it outstanding. It enables you to create your style and become a pro at designing.
4. Fatpaint

It is the t-shirt designing software that includes exclusive tools that would make you wonder if it exists. Brush painting effect, 2D and 3D transformation, multiple page layout, vector drawing, photo editing, free fonts, images, clipart, effects and blends, e-commerce option, rich text, and photo transformation options are some of the features that can be found in its toolkit. It supports web-based devices and completely free!
3. PlaceIt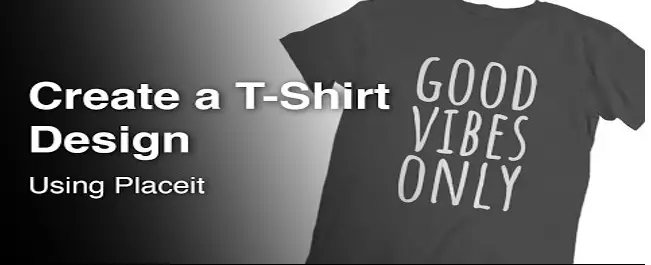 PlaceIt is an application that would give you a variety of editing options. It offers you to perform layer editing, resize layers, flexibility, scalability, quick preview, thousands of templates, and a library of templates. You needn't have any prior designing skills while using PlaceIt. The rich toolkit will make you look like a professional with your design.
2. Graffixpro Studio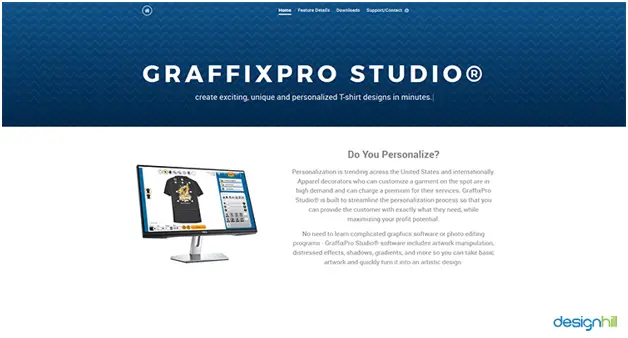 If you want to design a t-shirt that's both stylish and elegant, then try Graffixpro. It is an amalgamation of various editing options like barcode scanning, color adjustment, font collection, image library, intuitive software, template library, and image filters. It runs on Windows and has a storage space of 4GB RAM. White ink conversion, direct print function, pulseID connect option, and resolution enhancement are additional features in the software that would be a hit!
1. Adobe Illustrator

Adobe Illustrator is known for its amazing services and unique templates. Some of its attributes are Pixel-Perfect designs, snap to pixel capability, access adobe stock assets, built-in design templates and presets, CSS extractor tool, color synchronization, free transform option, file packaging, images in brushes, path segment reshaping options, import, and export of settings, touch workspace, perspective drawing enhancements, anchor point enhancement options, dynamic symbols, live shapes capability, custom design options, synchronized updating capability, magnification options, SVG Export Option, shape-builder freeform mode, and Smart Guides. It is of cross-platform type and supports Windows, Mac, Linux, and web-based devices. It is free and the most preferred software for t-shirt designing.