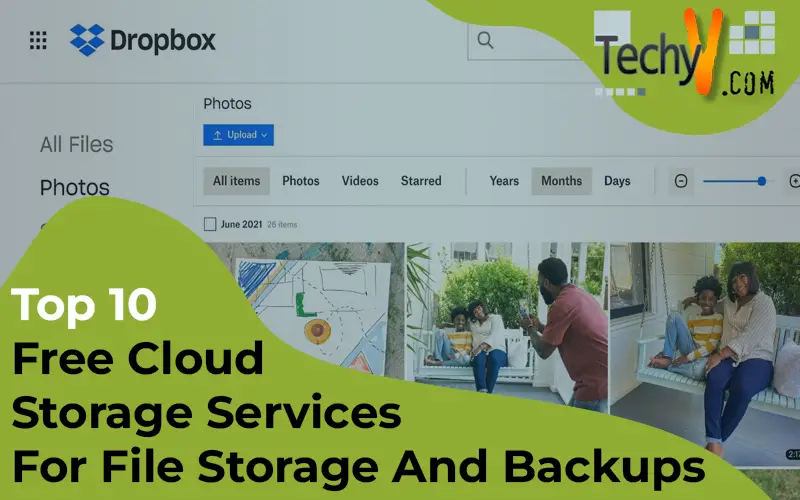 If you have limited internal storage on your computer or your mobile device ultimately runs out, your information becomes corrupted or inaccessible, or in other situations, file backups might be helpful. You can either back up your files to another storage device in such settings or preserve them in cloud storage. However, cloud storage is the best choice for saving your files because it has several advantages beyond just file storage. With cloud storage, your files are kept remotely on a server rather than locally on your computer, smartphone, or storage device. More local storage space is created as a result, and your files are kept safe. Cloud storage not only stores your data but also supports file sharing and makes them accessible from any device.
1. iDrive
Best Free Cloud Storage Service for Most iDrive is a tough competitor for free cloud storage. In addition to offering consumers more free storage than some of its rivals, iDrive provides advanced security, including 256-bit AES encryption, to protect your files. 10 GB of storage is not sufficient if you keep videos, images, and other huge things in your account, but it is more than enough to test out what iDrive offers. Keeping professional or personal documents distinct from other cloud services could be a good solution.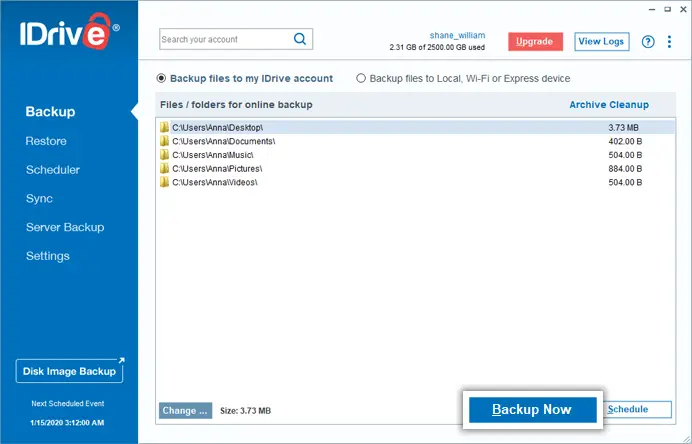 2. Google Drive
Free Cloud Storage with the Best File Sharing Store your photos, music files, movies, code, and other file types in Google Drive, a cloud storage service. Your files are stored by this service on a server owned by Google, one of the safest data centers. On top of that, Google Drive relates to other Google services, allowing you to back up your data there. If you already have a Google account, there is nothing you need to do to use Google Drive. All new users of Google Drive receive 15 GB of free storage. Gmail, Google Photos, Docs, Sheets, and other Google services use this storage, but it can also store more files from your devices.
3. Mega
Great for Collaboration Mega is one of the most well-known cloud storage companies on the Internet because of its security features and a sizable amount of free storage space. Each user who signs up for Mega receives 20 GB of free storage, which is used to store several file formats. The chat feature in the cloud storage is useful for teamwork, and the cloud storage is simple to use. Any interaction with Mega is secure since all platform-related actions and your file storage are done using end-to-end encryption.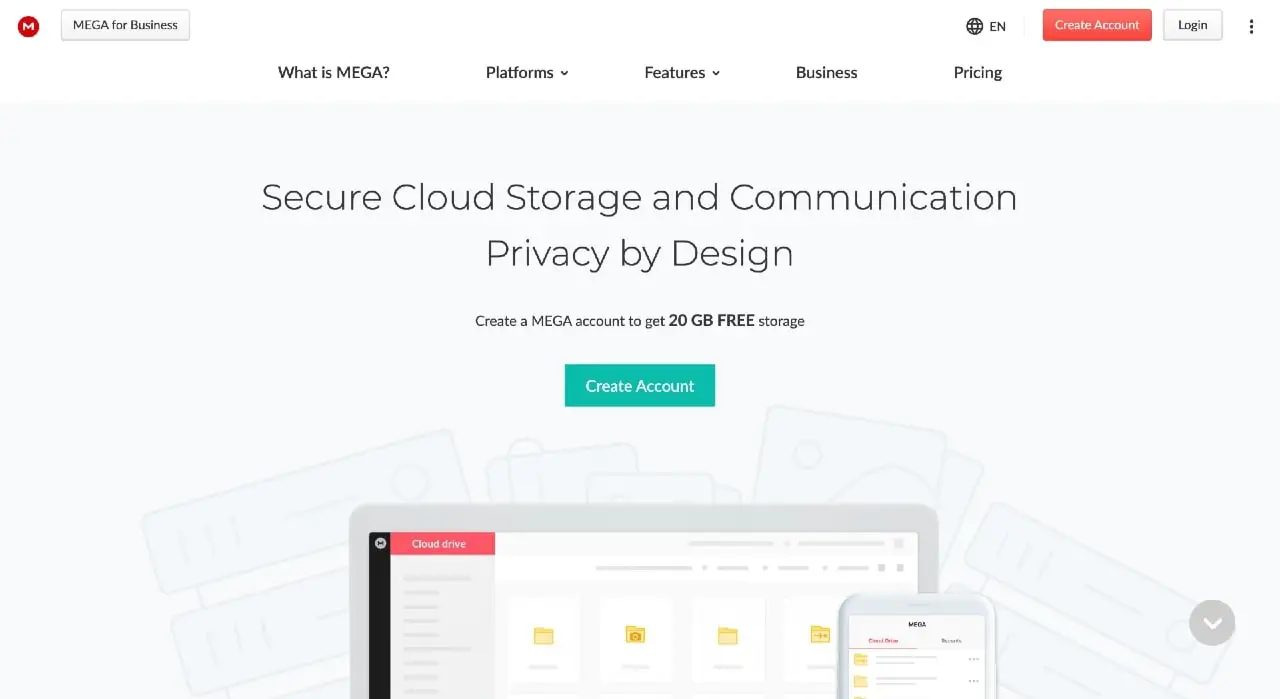 4. pCloud
Best Free Online Storage pCloud is another option for cloud storage that you may utilize to keep your private information safe. On this incredibly user-friendly platform, you can save your files, and they will instantly sync with all your devices. The free storage offered by pCloud for primary users is 10 GB, and the 2 TB premium bundle provides. On this platform, you can also make an upload link that anyone can use to upload files to your account. If you want to save time organizing your files, use an email address that anyone may use to transfer files directly to a folder on your pCloud account.
5. Dropbox
Reliable Free Cloud Storage There's a good possibility that you've heard of Dropbox because it is a popular cloud storage alternative, like Google Drive. Dropbox is a powerful and user-friendly tool for file storage across all platforms. Even though Dropbox only offers its users 2GB of free storage, there are alternative ways to increase your free storage, such as by referring friends. By utilizing a remote wipe option, Dropbox users can delete files from a misplaced device. You can sync three devices on the free plan.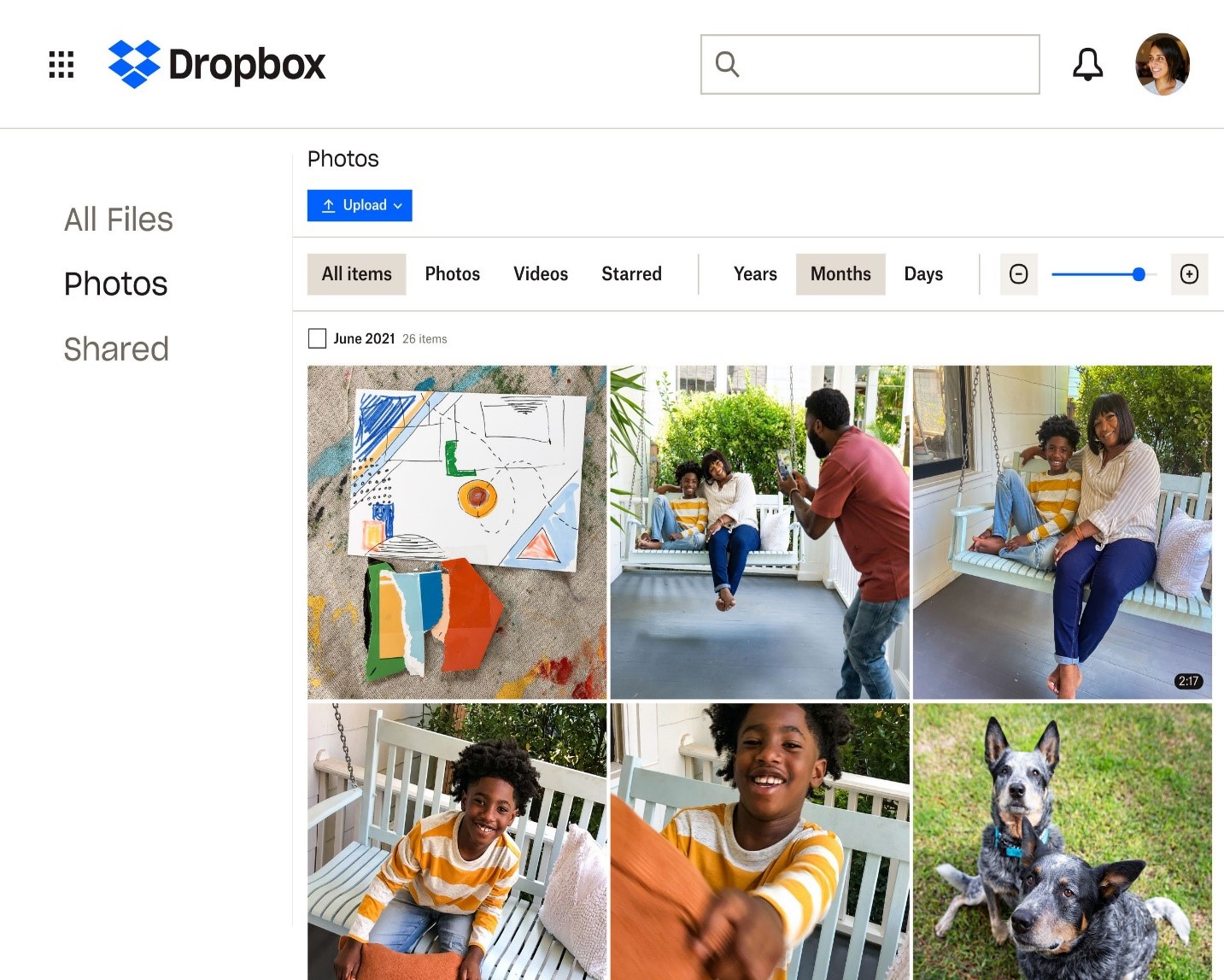 6. TeraBox
Largest Free Cloud Storage Most cloud storage services only provide a modest amount of free storage; if you need more space, you must purchase a premium subscription. However, TeraBox gives its members an incredible 1TB of free storage. With TeraBox, you can see file password requirements or expiration dates, which is excellent for maintaining privacy. There is also a recycle bin available with this cloud storage option, where deleted files can be accessible for up to ten days before being permanently deleted.
7. OneDrive
Free Cloud Storage for Windows Users that Is Best Microsoft OneDrive is an effective cloud storage option that offers 5GB of free storage. All Windows-based devices come with OneDrive as a native cloud storage option. Therefore, you can quickly put your files in the storage option using a Windows PC or a smartphone. OneDrive is accessible via a browser or a mobile app on different operating systems.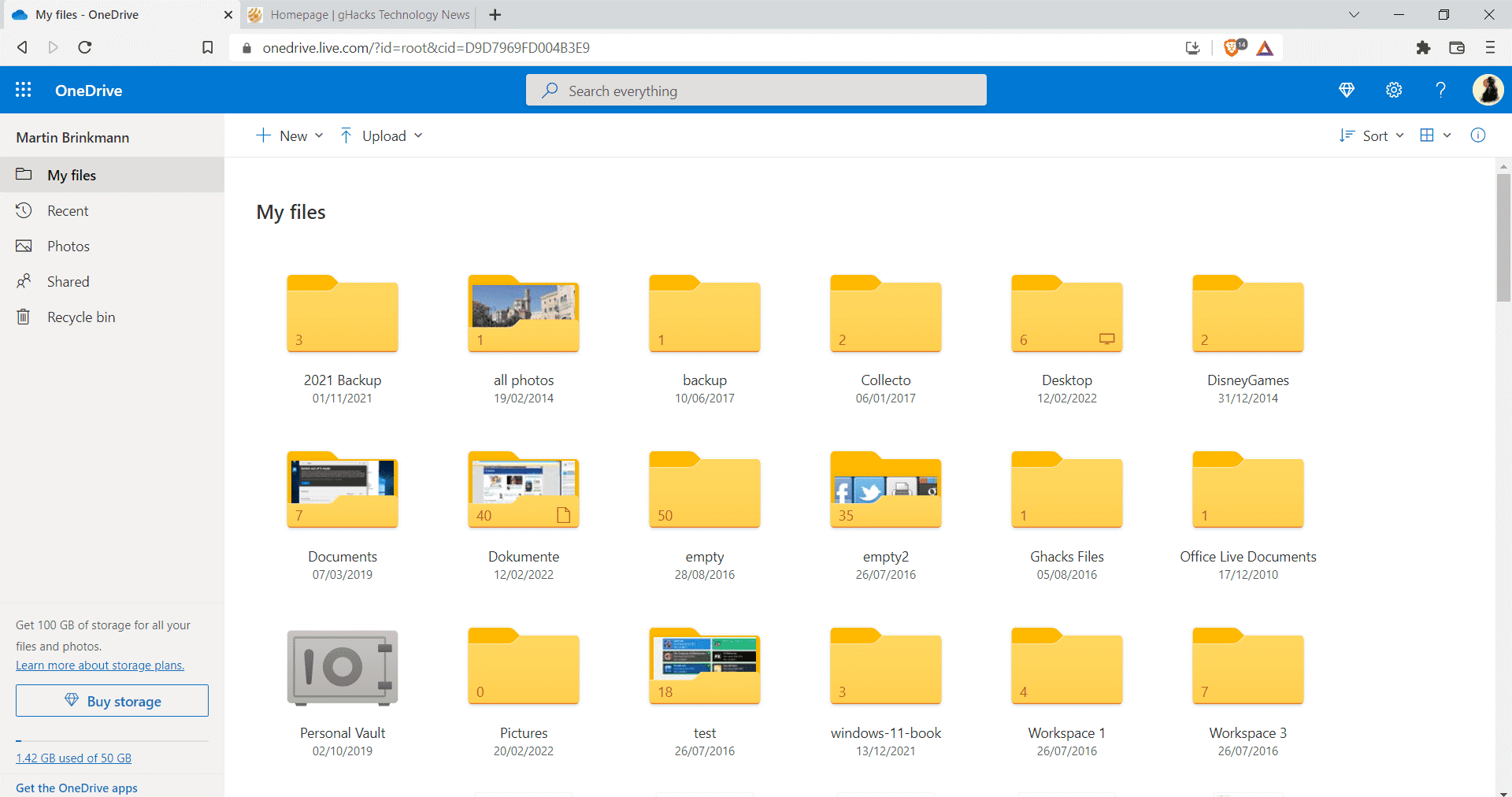 8. Internxt
Secure Free Cloud Storage A relatively new cloud storage platform called Internxt claims to be the most secure service among its rivals. Since it employs zero-knowledge encryption, only you and the venue can access your files. You initially receive 2 GB of free storage when you join Internxt. Still, you may increase that amount to 10 GB by downloading the app, inviting friends, signing up for the newsletter, and carrying out additional actions. The platform's file-sharing feature is good.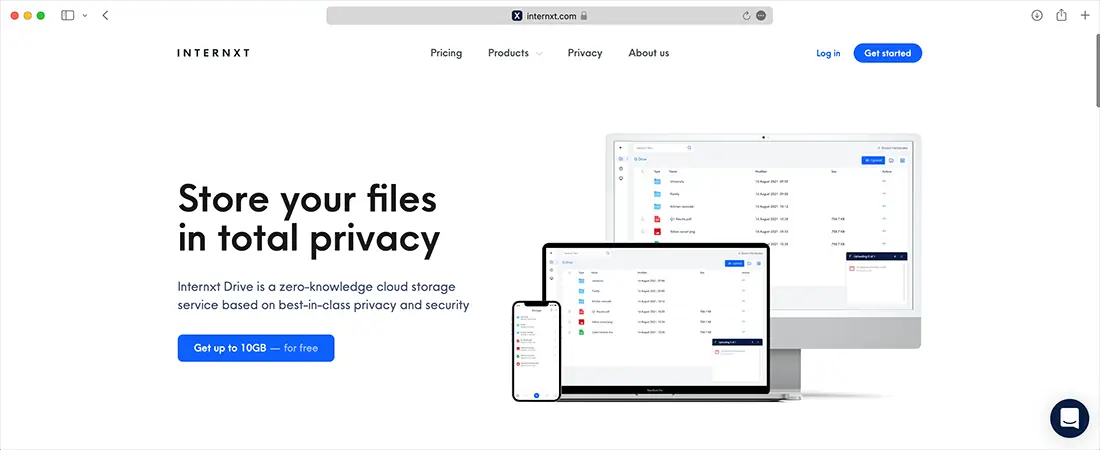 9. Koofr
Solid Free Storage with GDPR A large 10 GB of cloud storage is provided by Koofr. The storage never runs out, and if you refer friends, you can obtain an additional 7 GB of storage free of charge. Koofr complies with all the criteria of the General Data Protection Regulation, making it GDPR compliant. It is a good option for storing sensitive data because it has strong security and privacy features.
10. Icedrive
Fastest Free Cloud Storage  Icedrive is among the greatest free cloud storage services available. It provides a quick, user-friendly interface with excellent security features. Icedrive allows you to back up, store your data, and stream and share media with others. You are given 10 GB of cloud storage with the free plan. With speeds of up to 10 Gbps, it provides one of the fastest free online storage.