Everybody loves to eat, and It's their favorite pastime. What people don't like is the extra body weight and fat which comes with it. Before you grab your shoes and go out running in excitement or order a fitness tracker for yourself, have a look at these apps which, when used judicially, will make your phone your personal trainer imparting much-needed knowledge on you.
1. Runtastic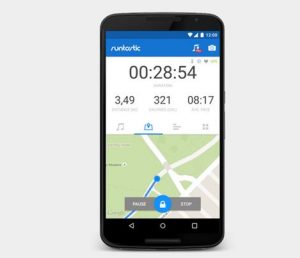 Simply put, Runtastic is Fantastic. Apart from theadvantage of being totally free, Runtastic has a host of other features too. It tracks your speed, the calories you are burning, the number of steps you walked today, a journal for your workout and also 3D mapping. A perfect alternative to any wearable device.
2. Fooducate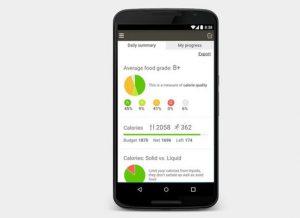 Fooducate will let you monitor your calorie intake and also suggest your food which is best for you. Although it is not entirely free due to some in-app purchases, Fooducate enables you to pick a suitable diet and exercise.
You just have to put in your daily food intake and voila! All the information comes up instantly on your phone. It has a library of over 2.5 million foods so get sure that you will find your food, however, unique it may be.
3. Moves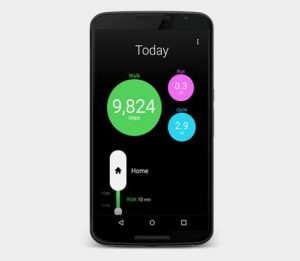 The biggest USP of Moves is that this product is completely free. Really, It will never ask for a dime from you and will automatically track your movements from the GPS. Whether you are walking, running, jogging, cycling, or swimming or whatever. And the resulting data is displayed in a crisp and colorful intuitive style which makes the learning more entertaining.
4. Google Fit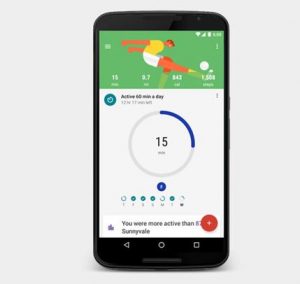 You can never go wrong with a Google product. They are always the best and never disappoints. It is true for Google Fit also. Started out alongside Android wear to show fitness statistics using a smart watch, Google Fit has developed and grown into a new and unique product. Now it analyzes your stats on its own and sends it to your phone. It also supports fitness devices like Mi Bands, MyFitnessPal, and RunKeeper, etc.
5. Argus

There's more to staying fit than just counting your calorie intakes and maintaining a healthy diet. You should monitor your sleep, your heart rate, how much stress you are in, and other things. Thankfully, Argus takes care of all that for your single-handedly. It gives you daily challenges to complete so that you never fell off the workout plan. An added advantage is that you can scan a food item's barcode to add it to your library and check its calories.
6. Nike+ Training Club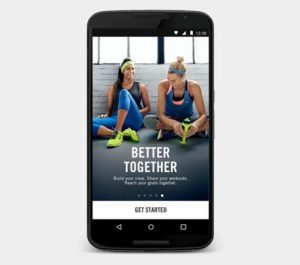 Nike has always been associated with fitness first and styling later. You might think that an app from Nike would be a paid one, but it's not. It's totally free and you can use it offline whenever you want. It has a list of over a hundred 30 to 45-minute workouts; each explained very clearly and in detail with photos and videos. You can store these instructions in your phone for future use.
7. iTriage Health

This app is a little different than other fitness apps on this list. iTriage helps you in finding if there is something wrong with you or are you showing any symptoms of a disease.
If it finds that you need medical attention, then it will direct you to the nearest hospitals, emergency rooms, dentist, pharmacy or any other medical center in your locality.
8. Fitocracy

It is for all those ambitious bodybuilders and frequent gym goers. The app grants you points according to your workout, and then you level up in the game.
It may sound a little unexciting but it provides a much-needed motivation when you feel like skipping the workout and just take a chill day. You can also make friends with other Fitocracy users online and meet up.
9. Jefit

When you are deeply engrossed in exercise and don't really give attention to how many sets or weightlifting you have done, you tend to hurt your muscles. Keeping this in mind Jefit was created to do all the set, rep, weightlift related counting.
It frees you of the tension of finding a spotter or a counter every time you work out alone. If you require a more personalized plan, then you can easily customize the preplanned workout routine.
10. Sworkit Lite Personal Trainer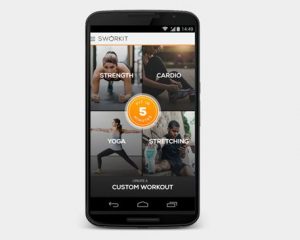 As the name suggests,Sworkit Lite app is kind of like your personal trainer. This app, which is absolutely free by the way, contains the number of routines for you divided into four categories. The categories are Strength, Cardio, Yoga, and Stretching. We didn't even tell you the best feature yet. The routines which are present can be done at home too without requiring any fancy gym equipment. There goes another excuse for lazy people, I guess.