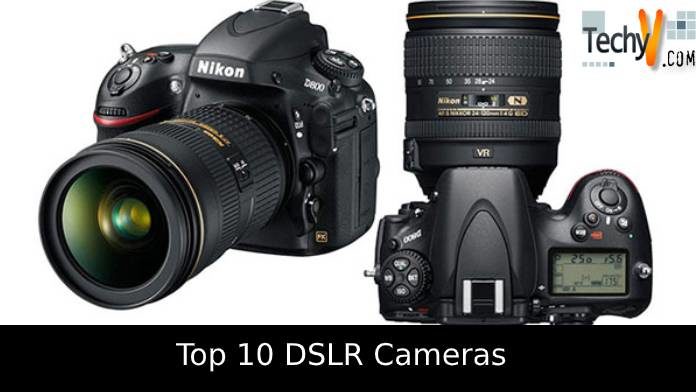 Many photographers prefer DSLR cameras, from beginners to professionals. DSLR is capable of shooting many remarkable images. It is highly popular among photographers.
1. Nikon D3500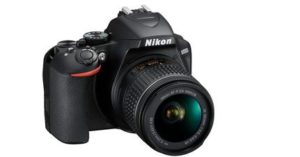 The Nikon D3500 is one of the latest DSLR in the D300 series. It's a suitable model for beginners as it is easy to handle and lightweight. It has a super guide shooting mode, which acts as a fully interactive tutorial on photography. Its 24-megapixel sensor delivers great clarity of images. It allows 5fps continuous shooting speed with full HD video resolution at 1080p. Overall, it is a recommended DSLR model for beginners.
2. Canon EOS 250D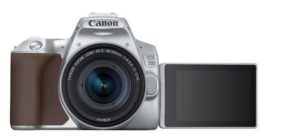 The Canon EOS 250D is one of the lightest DSLR Cameras with a movable screen. It is very compact and allows you to share pictures via Bluetooth options. It has guided screen options, pivoting touch screen, and 4K video resolution. When you capture a moment at 5fps with an optical viewfinder, you are sure to get a sharp image. I suggest this DSLR for beginners who are keen to learn and experiment with new techniques.
3. Canon EOS 4000D
It is super-cheap to buy and easy to use. It has an 18-MP APS-C sensor. It allows you to be connected using Wi-Fi, which makes the transfer of pictures simple. There are numerous scene modes together with more advanced shooting modes available in Canon EOS 4000D. The Creative Auto mode will guide you to improve from 'basic zone' to 'creative zone' modes. If you want to be an excellent photographer and spend as little cash as possible, then I would suggest you get this for sure.
4. Canon EOS 90D
The EOS 90D has incredible 32.5 MP of APS-C resolutions, which is one of the highest. It can provide high image quality with high-speed continuous shooting of up to 10fps. Its features make this one of the best DSLR for enthusiasts. One of its remarkable features is the face detection technology when shooting through its optical viewfinder.
5. Nikon D7500
This camera is similar to Nikon D500. It is lightweight. It has a relatively faster 8fps continuous shooting speed. It has built-in Wi-Fi and Bluetooth features. Nikon's Expeed 5 image-processing engine handles 4k UHD video recording at 30p. It can capture 4K video. It has a tilting rear screen and relies on slower contrast AF in live view mode. While taking photos, its high-performance sensor delivers stunning images.
6. Nikon D780
Nikon D780 is a single-lens reflex digital camera. It has a dust reduction system for easy maintenance. The D780 is a newer version of Nikon's popular D750 full-frame DSLR. The D780 has a high-resolution tilting touch screen display. It also includes 4K UHD video with dual UHS-II compatible memory card slots. It has continuous shooting speed up to 12fps in live view mode, which is astonishing. With its firm design and comfortable grip, you've got a camera that's perfect to use.
7. Canon EOS 6D Mark II
It has a lot of upgrades with a 26.2MP full-frame CMOS sensor. It has a DIGIC 7 Image Processor, which delivers sharper images in a variety of shooting situations. It also includes a 45-point viewfinder AF system, which is pretty good too. It can capture images at 6.5fps in burst mode. Its touch screen LCD allows usage at various angles.
8. Nikon D850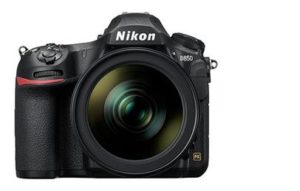 It has mighty resolving power and a pro-grade build but still compact. Its 45.7MP resolution is marvelous. It has high-tech metering and autofocus modules fitted into it. With an upgraded autofocus system with 153 instead of 53 points, we can capture images at seven frames per second or 9fps with the optional MB-D18 battery grip.
9. Canon EOS 5D Mark IV
It has 30.4MP, which is a good compromise with a manageable size. The 30MP resolution is just perfect. The 4K video proves it to be a suitable camera for taking videos by many users. The ESO 5D Mark IV has perky autofocus performance in live view and video modes. It's versatile, robust, and reliable, which are all vital plus points for pro photographers.
10. Pentax K-1 Mark II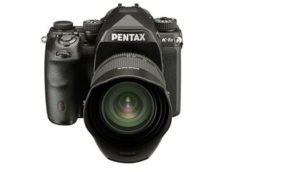 Pentax K-1 Mark II has a robust construction and 5-axis image stabilization. It is durable and dependable with weather-sealed construction. It also has an effective sensor-shift image stabilization system that works with any attached lens. The 5-axis stabilizer in Pentax Mark II can work in trick modes which enables it to perform anti-aliasing correction. It shows an increase in fine detail and texture based on Pixel Shift through multiple exposures. It even has an Astrotracer option to avoid stars appearing to streak through the sky.