We humans have been using computers for decades for various purposes. We  cannot neglect  this fact that computers have been able to  bring a sort of reform  to our lives. By and by, our day-to-day activities are dependent on the use of this technology. Computers have become a daily necessity in plain sight and are being widely used in every corner of the world. It inherently serves multiple purposes and has made life more convenient. Especially at present when the world  is hit by a pandemic, we all are left with nothing but to be dependent on technology. Hence, in these challenging times, computers have turned to be quite efficient for us. There are many computer brands in the market, from among which, it isn't that easy to choose the right one, so here we are  listing the top 10 computer companies that are on the leaderboard.
1) Lenovo
Lenovo is a China based multinational technology company famed as one of the top leading computer companies in the world. The company manufactures and sells computers, tablet computers, supercomputers, laptops, printers, etc. Lenovo has been able to export and sell its products in more than 180 countries  besides providing  multiple options   and models to choose from.
2) HP
Hewlett-Packard Company, commonly known as HP, is an American multinational company headquartered in Palo Alto, California. This company has been serving its users the best quality products along with making it accessible to all. They provide a variety of products to both small and big companies; government and ordinary citizens; small and large enterprises; without excluding engineers as well as farmers. Very few are familiar with the fact that the company was  launched in one car garage, and today it is recognized as one of the top leading companies.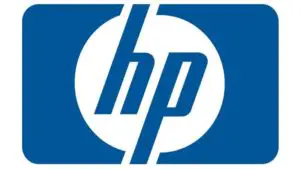 3) Dell
It is an American multinational information technology corporation and  remarkably one of the three most prominent personal computer vendors that develop and sell computers and its products around the world. Indeed,  it is the largest information technology company  that manufactures and sells laptops, netbooks, tablet PCs, desktops, monitors, servers,  cameras, and other hardware as well as software.  Until 2014, it was listed at number 51 in the ranking of Fortune 500 list and is reported to be currently at 34 in the same list.
4) Apple
The name Apple is enough to remark its growth and significance . It is the most valuable company  while considering its generation  of revenue globally. Relatively, the price of Apple products is  higher, and this makes it unavailable to the ones who  find it difficult to afford it. This is supposedly one of the reasons that it has been ranked number 4 worldwide. Despite this, it's the top leading and the first publicly traded U.S. company to be valued at over $1 trillion in 2018. Since then, the value has been increasing, and 1.65 billion products are  being exported and sold worldwide.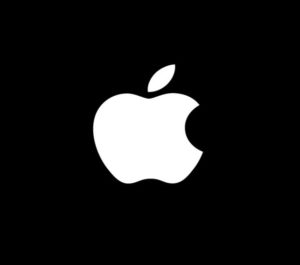 5) Acer
Acer Inc. is world's 6th largest PC vendor, and it occur to be a leading Taiwanese multinational brand which sells desktop PCs, laptop PCs, tablets, servers, storage devices, virtual reality devices, displays, smartphones,  peripherals and gaming PCs. Currently, they are working on cloud services and  making an effort to build other  products too. Notable products by Acer include- Acer aspire, Acer predator, Acer swift, Acer Iconia, Acer ConceptD, etc.
6) Asus
Based in Taiwan,  Asus is a multinational computer hardware, and electronics company. The products that they have been manufacturing and selling include- desktop computers, netbooks, mobile phones, laptops, networking equipments, monitors, wi-fi routers, projectors, graphics cards, optical storage, motherboards, multimedia products, peripherals, wearables, servers, workstations, and tablet PCs. It has been ranked 1st in the IT hardware category of 2008 Taiwan Top 10 Global Brands survey and got a position in Asia's top 10 IT Companies.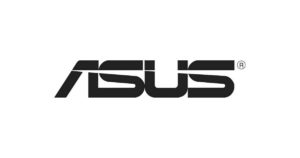 7) Microsoft
Microsoft is an American multinational technology corporation that produces various computers and  information technology related products. Microsoft  was  ranked 21st in the 2020 Fortune 500 and is now considered one of the Big five companies in the U.S. Microsoft Windows line of operating systems, the Microsoft Office suite, and the Internet Explorer & Edge web browsers are some of its popular and well-known softwares.
8) Samsung
Samsung, exceptionally one of the well-known South Korean multinational companies seemingly offer a wide range of products globally . This brand has the 8th highest global value. There are a lots of products catering to the needs of its users and are ranged at reasonable as well as affordable prices. They produce a wide range of home electronics, TVs, smartphones, tablets, and home appliances.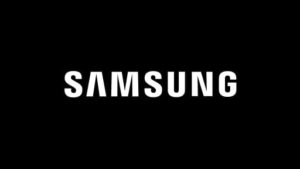 9) Toshiba
It is a renowned Japanese multinational company. which is one of the best manufacturers of personal computers worldwide and acclaimed as one among the top 10 in the chip industry. They aim to reach every corner and lighten this world with their innovations. The corporation manufactures and sells electronic components, semiconductors, hard disk drives, printers, batteries, lighting, PCs and laptops.
10) MSI
MSI (Micro-Star International Co. Ltd) is a Taiwan-based multinational company that develops computer hardware, laptops, desktop, and other related products. It is one of the world's leading manufacturers and has even developed gaming PC series such as GT Titan, GS Stealth, GE Raider, GP Leopard, etc, that are acknowledged to be favourite of  gamers around the globe.