Computer peripherals are devices used along with computers for enhancing their features and performance. There is a long list of such devices but some of them show a unique commingling of popularity and usefulness.  Here, we will furnish you with the top 10 such devices that are both essential and popular.
1. External Hard Drive
Inventor- Reynold B. Johnson
The external hard drive is one of the most convenient methods for data storage that is plugged into your personal computer externally. It enables you to store your essential data and is one of the most renowned computer peripheral. Some of the most reliable external hard drives are WID My Passport and Western Digital 1 TB HDD.
2. Keyboard
Inventor- C. Latham Sholes
keyboards are devices responsible for inputs of commands via typing. They are broadly classified as wired and wireless based on the interface. The wireless ones are further classified based on connectivity via Bluetooth and wi-fi. They are also categorised based on backlighting that is specifically used for gaming.
3. Optical Mouse
Inventor- Stephen B. Jackson
The optical mouse is different from an ordinary mouse since it uses an optical mechanism for motion detection. They are comparatively smoother, efficient, and reliable. It might lose the race against laser mouse for they have higher resolution.
4. USB Hubs
Inventor- Ajay Bhatt
USB hubs is an extension useful for extending the connectivity limits of USB drives or may provide different kind of USB ports for convenience. They are helpful when users intend to plug in multiple devices at a time. Some of the reliable USB hubs are Viboton 3.0 USB hub and Portronics Mport 31 4 Ports USB Hub.
5. Quality Speakers
Inventor- Johann Philipp Reis
Quality speakers make hearing feasible by converting electrical audio signals into sound. They are commonly used in personal computers were attaching an external speaker is a must. They are also classified based on wiring.  some of the reliable speakers are Amazon Eco dot and Zebronics Zeb warrior 2.0.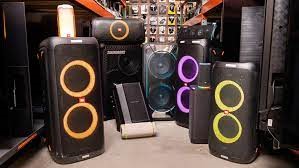 6. Bluetooth Gaming Controller
Inventor- Ralph Henry Baer
Bluetooth Gaming Controller is used for making e-games more engaging and fun. It enables players to control movements via Bluetooth enabled controllers for better motion. some of the reliable controllers are Rpm Euro Games Pc Controller Wireless gamepad and Gamenophobia Gen x3.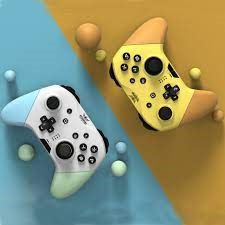 7. Webcams 
Inventor- Dr Quentin Stafford-Fraser, Paul Jardetzky
Webcams are compact devices made for the ease of live streaming audio and videos through the internet. You can use it for VCs, classes, virtual business meetings, etc. They offer better resolution than laptop's inbuilt cams and also be attached to them once your webcam is turned off. some of the reliable webcams are Lenovo 300 FHD webcam and Logitech C270.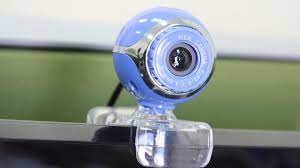 8. Media Card Readers
Inventor- Forrest Corry Parry
media card readers are used for making amendments to memory cards. These hardware devices may or may not have multiple ports of different types. Some of the most reliable card readers are iBall CR-222 Memory Card Reader and Ugreen 4 in 1 USB 3.0 Card Reader.
9. Light Pen
Inventor- Yukio Horie
The light pen is another infamous input device with a rubber top that enables effortless movements across the screen. It is satisfyingly used by artists, teachers, kids, etc for efficiency and ease. some of the most reliable green multipurpose laser light technology pens and oculus beacon-0222.
10. Laser Printers
Inventor- Gary Starkweather
Laser printers are renowned for their efficiency and their reliable mechanism. These printers use laser for sensing patterns and heating processes for the final touch. Some of the reliable printers are HP laserjet and Canon Pixma.
Do mention your thoughts in the box below.