Everyone reading this article might own a computer system or a laptop for sure. It is obvious that using a device is not only important but maintaining it also equally mandatory. And for that, there are plenty of software maintenance tools that help to boost the speed and clean up space in your device. You do not need to search for them and get entrapped with confusion. This article is for those who are skeptical about the software maintenance tool to use in the system.
1. Auslogics
It is free software that comes in a complete package of four different tools in it. It comprises of Boost Speed, Disk Defrag, Registry Cleaner, and Windows Slimmer. It performs a clean search on your system and looks for any junk files residing in your system. Then it cleans up, boosts the speed of your device, and provides better optimization. It enables all-in-all privacy protection, system monitoring, and file cleaning service. Essential PC cleanup, Registry optimization, Privacy protection, Basic junk cleanup to free up disk space, and Disk defragmentation (to speed up data access) are the additional attributes of the application. You can also perform various optimization tasks in your device with this software. You can choose to Optimize by Access Time, Optimize by Prefetch Layout, Optimize by Change Time, and Optimize by Disk Zone. My one word for Auslogics would be "Versatile" as it proves to be an excellent maintenance tool available for free.
2. CCleaner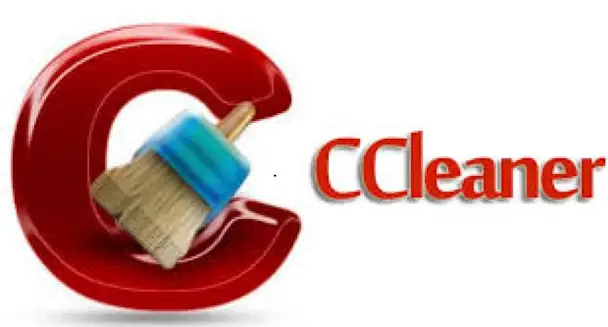 One of the major activities that a maintenance tool does is cleaning. Cleaning doesn't always mean deleting junk-ware and unwanted files. It also protects your system from the invasion of malware and spyware. When your system is free of VIRUS or a potential threat, it means your system can remain optimized in the long run. CCleaner is one such application that not only cleans up your device but also offers security so that you may not fall prey to malware attacks. It can be installed in Windows, Android, and macOS. CCleaner provides both security and optimization to your device. If you are looking for an Anti-spyware and a maintenance tool, CCleaner is one solution for it!
3. Slim Cleaner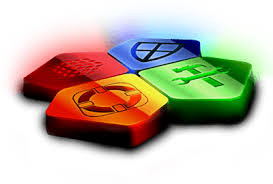 The Slim Cleaner is another type of optimizing tool that enhances the speed of your system. It is available for free and has features such as powerful tune-up abilities, no-license restrictions, the ability to schedule tune-up sessions, Browser clean-up, and search engine selection tool. Intelligent Defrag, Software Updater, solid-state drive optimization, and Duplicate file finder are all the options available in Slim Cleaner. The tool offers an auto-cleaning facility that enhances the speed of your system and provides a good user experience.
4. PC Tools Performance Toolkit
PC Tools Performance Toolkit is an amalgamation of various speed-boosting tools that facilitates real-time system monitoring, system optimization, file restoration, and browser-history deletion. Not only does it enhance system optimization, but it also monitors your device and prevents collapsing. It runs Windows 7, Vista, and XP PCs. It consists of options such as Clean Your Registry, Defragments Disks, Boost Your Windows Startup, Shred Your Files, Duplicate File Finder, and custom scans.
5. Driver Talent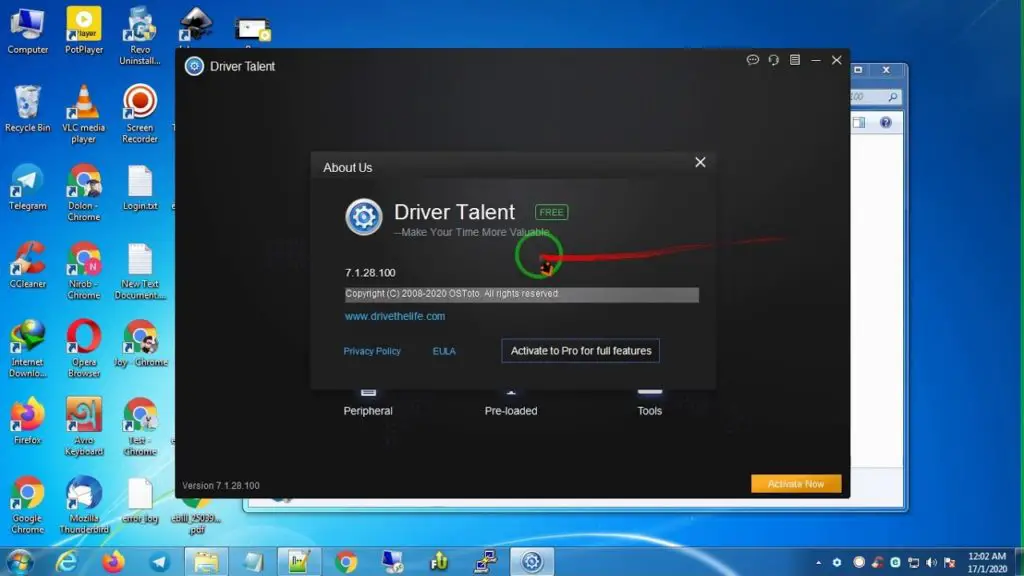 The Driver Talent is very straightforward to use. You can install it easily at fast speeds, and it ensures the speed of your device. It performs functions like Scan and Find Outdated drivers, Backup and Restore Driver, Find and backup Peripheral Driver, Pre-Download drivers for another PC, and Driver Talent Tools. It can also clear the outdated, missing, corrupted, broken, damaged, and incompatible drivers support versioning for drivers, Restore network drivers from backup, Uninstall drivers completely without residual files, and downloads the correct version of drivers instantly.
6. Bitdefender

The software application is available for free and paid versions. It provides Essential real-time protection for Windows PCs against all viruses and ransomware, prevents phishing and online fraud at the same time, you browse, secure VPN for complete online privacy, and increase device speed. It runs on Windows, Mac, Android, and iOS. It facilitates complete and real-time data protection, network threat detection, advanced threat defense, multi-layer ransomware protection, vulnerability assessment, web attack prevention, anti-phishing, anti-fraud, and rescue environment.
7. Real Temp
Real Temp is quite different compared to the above-mentioned applications. It monitors the temperature of the CPU of your computer system. It best works on most of the processors like Intel single Core, Dual Core, Quad-Core, and Core i7. The cores mentioned here have a digital thermal sensor that detects the optimum temperature for the working of CPU. It reads temperature from all intel core processors, calibrates the temperature of CPU, tracks minimum and maximum temperature, Displays MHz, TJMax, CPUID, APIC ID, and calibration settings, supports for Windows of all versions, and rectifies any problem in the DTS of the processor.
8. Disk Savvy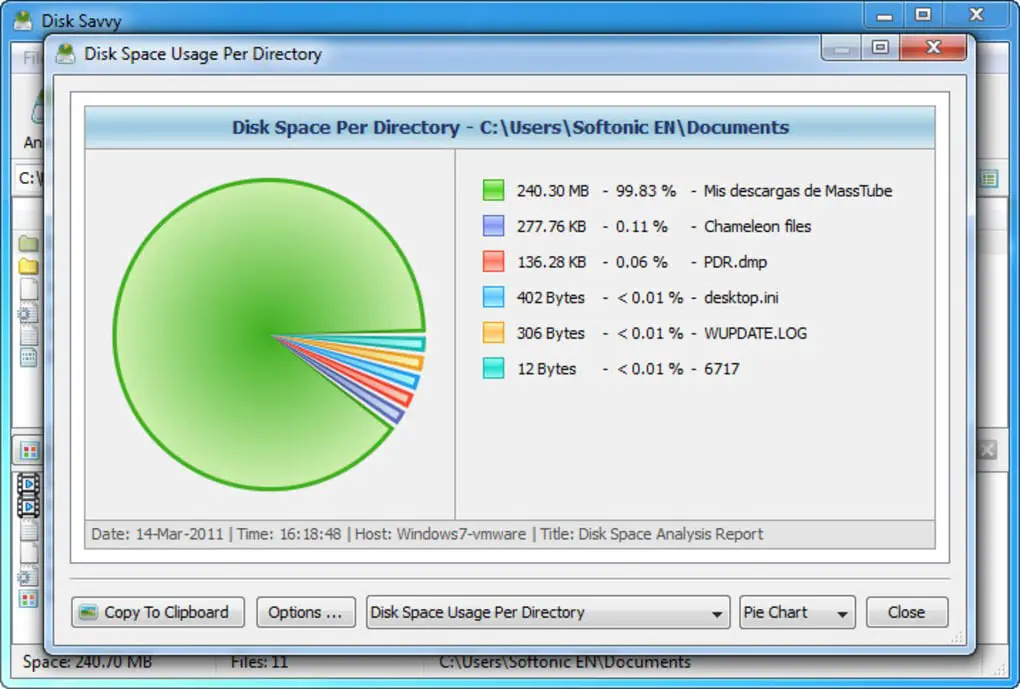 It is a disk space analyzer that facilitates the detection of the space in your disk. Some of its features are classification and categorization of files using several file classification plug-ins that enable you to know about the disk space, access time, extension, and modification. DiskSavvy permits you to save the analysis results to formats such as HTML, PDF, Excel, XML, CSV, text, and Disk Savvy report format. Disc Savvy is an excellent application that serves you right.
9. Hard Disk Sentinel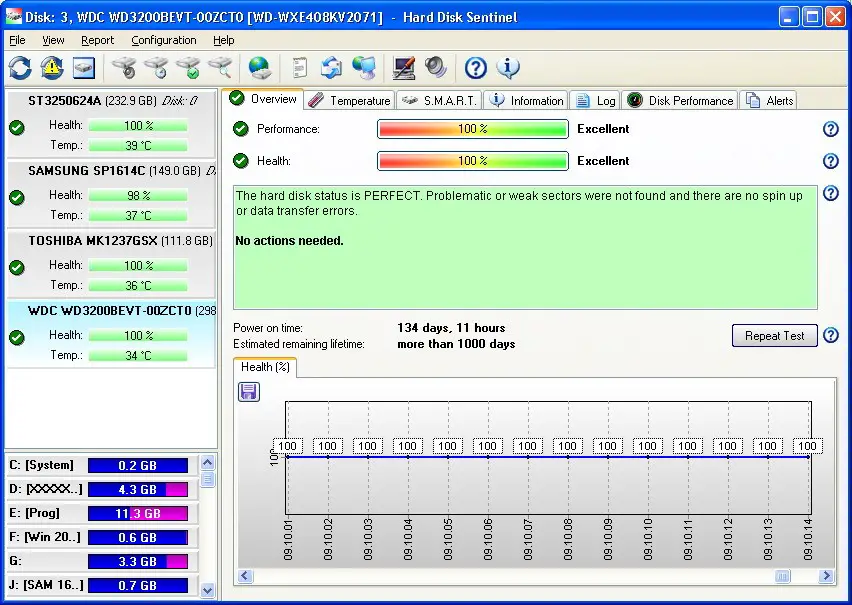 It has got a user-friendly interface and is easy to install. It displays remote host and SSD service, manage hard disk status remotely, provides data about remote hosts and hard disc drives, displays global log, remote control and management options, easy configuration, and host setup, removes host from monitoring and archiving host information for re-use, manage any number of hard disks remotely, and has a multilingual easy-to-use interface.
10. Revo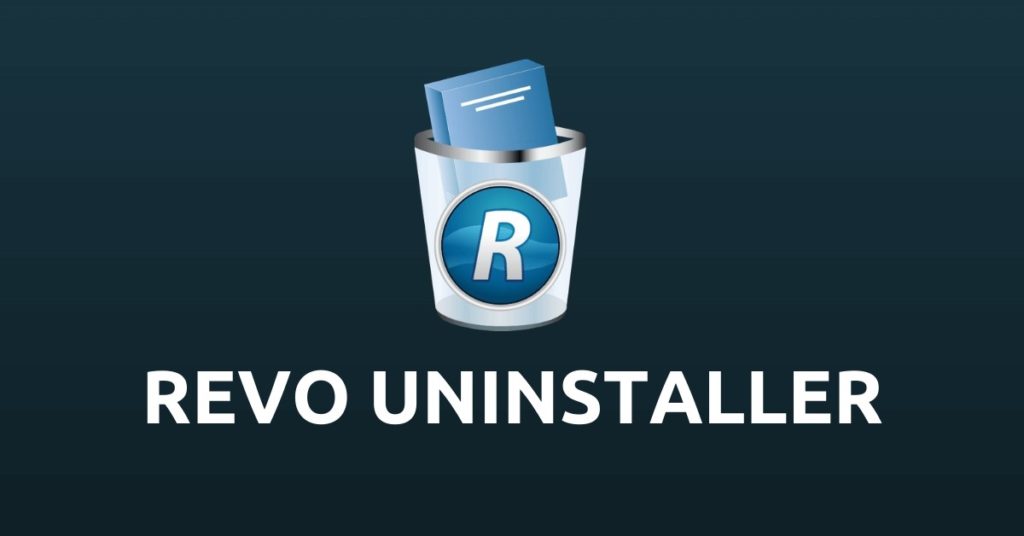 Revo is an uninstaller application that also performs computer maintenance tasks. With Revo, you are privileged to uninstall unwanted log files that may damage your device. It consists of Auto-run Manager (control Windows startup), Junk Files Cleaner (remove unnecessary files), Windows Tools (useful Windows tools in one place), Browsers Cleaner (clear Internet browser history), MS Office Cleaner (clear Microsoft Office history), Windows Cleaner (remove junk files from your Windows), Evidence Remover (erase permanently confidential data), and Unrecoverable Delete (erase files and folders permanently). Revo is undeniably a great maintenance tool and better uninstaller.