Your innate yearning to flip, convert, and bend your device into flexible configurations, including tablet and tent mode, will be satisfied by the best 2-in-1 laptops. These changing laptops, promoted by Microsoft with the release of Windows 8, have endured as indispensable devices that combine the functionality of a laptop and the convenience of a tablet. Your best option is to purchase a 2-in-1 laptop with a touchscreen if you want to use a stylus or your fingers for handwritten notes or drawings. When you're letting your imagination run wild, these convertible computers provide you more control than a touchpad. The top 2-in-1 laptops, including detachables and bendbacks with 360-degree rotating lids, are mentioned below.
1. HP Envy x360 13
One of the finest 2-in-1 laptops on the market and the best laptop under $1,000 is the HP Envy x360 13. The Envy is a 2-in-1, meaning you can flip it into tent or tablet mode even though it doesn't come with a stylus (unlike the Surface Pro). Its all-aluminum construction and Herculean AMD Ryzen CPUs are what make this such a terrific value.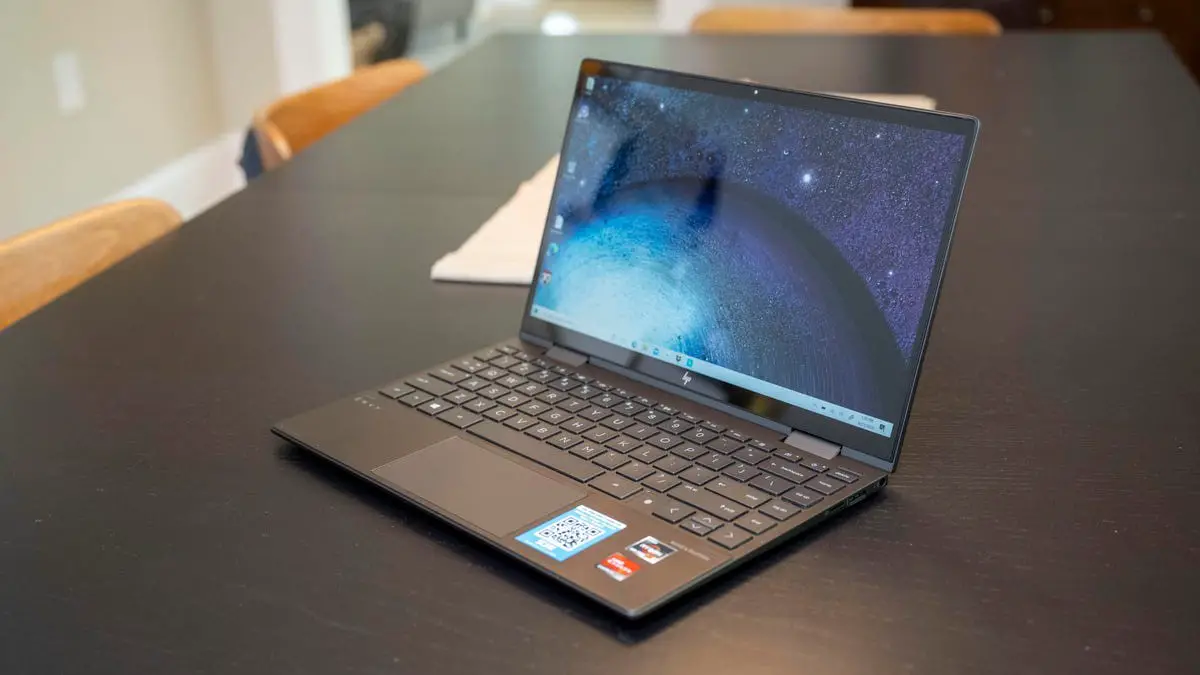 2. HP Spectre x360 14
The finest convertible laptop to date is the Spectre x360 14. The 13.5-inch model, which was just introduced for 2021, improves on its predecessors while also introducing important new features like a 3:2 aspect ratio display and 11th Gen Intel CPUs with Iris Xe graphics. This laptop's gorgeous design, vibrant and bright 1920 x 1280 IPS and 3K2K OLED display options, incredible 12+ hour battery life, and quick overall performance are just a few of its highlights.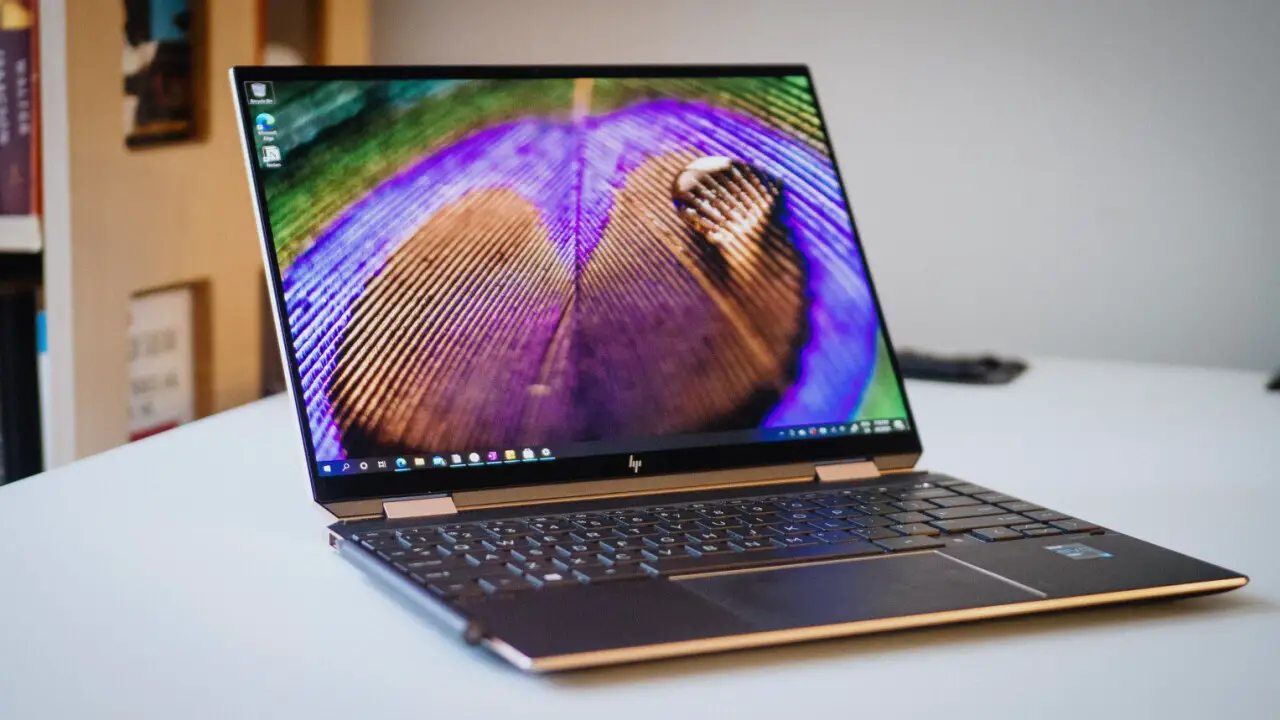 3. Dell XPS 13 2-In-1
Everything we love about the clamshell XPS 13's rapid speed (due to 11th Gen CPUs), a sleek, lightweight design, and very long battery life is combined in Dell's new XPS 13 2-in-1 to create a versatile convertible chassis. Additionally, you receive a special 13.4-inch, 1920 x 1200 resolution display. The touch screen on the XPS 13 2-in-1 features a 16:10 aspect ratio, making it taller than practically any other 13-inch display. This is not a typo.
4. Lenovo Yoga 9i
The Lenovo Yoga 9i builds on a successful concept and succeeds the superb Yoga C940. The Yoga 9i is a suitable successor to one of the best 2-in-1 laptops from the previous year thanks to subtle design upgrades, a long battery life (11:15), and updated 11th Gen Intel processors. The Yoga 9i sports a luxury, ultra-portable design with a special hinge that serves as a rotating soundbar speaker, as you would expect from a laptop in the Yoga series.
5. Lenovo Chromebook Duet
It is unquestionably the least expensive 2-in-1 product on this list and offers the finest value. The 10.1-inch display and detachable keyboard are features of the Chromebook Duet. Yes, the Duet has a keyboard, in contrast to the Surface or iPad. What makes that so unbelievable? because we have seen it for as little as $249 and it only costs $299.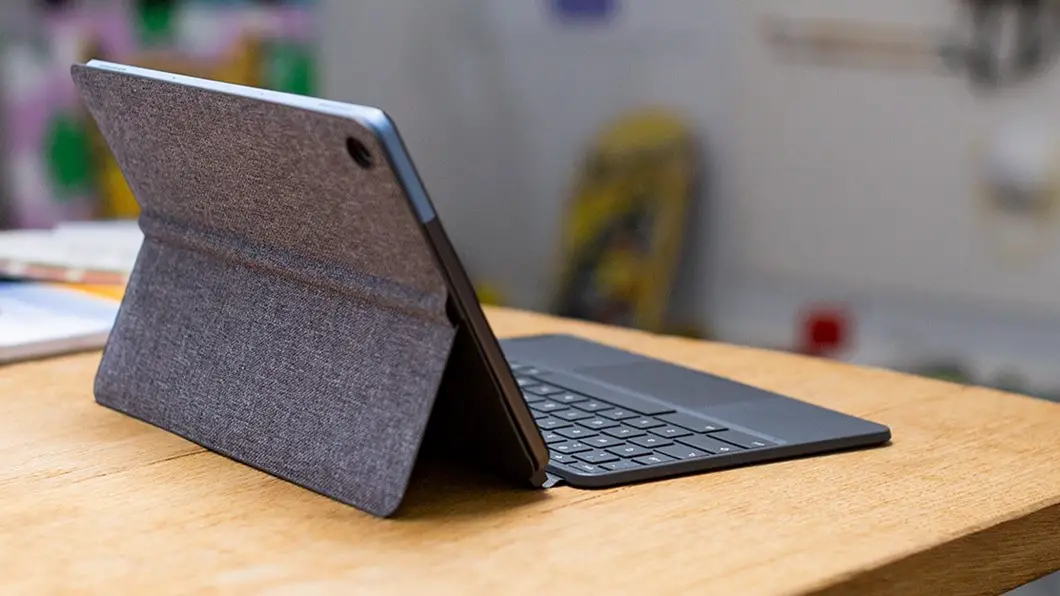 6. Acer Chromebook Spin 713
Let the Chromebook Spin 713 alter your perception of Acer if it isn't the best. For about $699, this Chromebook offers almost all the features you might want in a laptop. Thanks to its 11th Gen Core i5 processor, you receive a 13.5-inch touchscreen display that is vivid and colourful, an amazing battery life of almost 11 hours, and rapid performance. Additionally, the design is 2-in-1, meaning you can flip the screen back and use it as a tablet. It is built of metal. The Spin 713 only 3.2 pounds and is only 0.7 inches thick, making it simple to throw into a backpack on the way to school or work.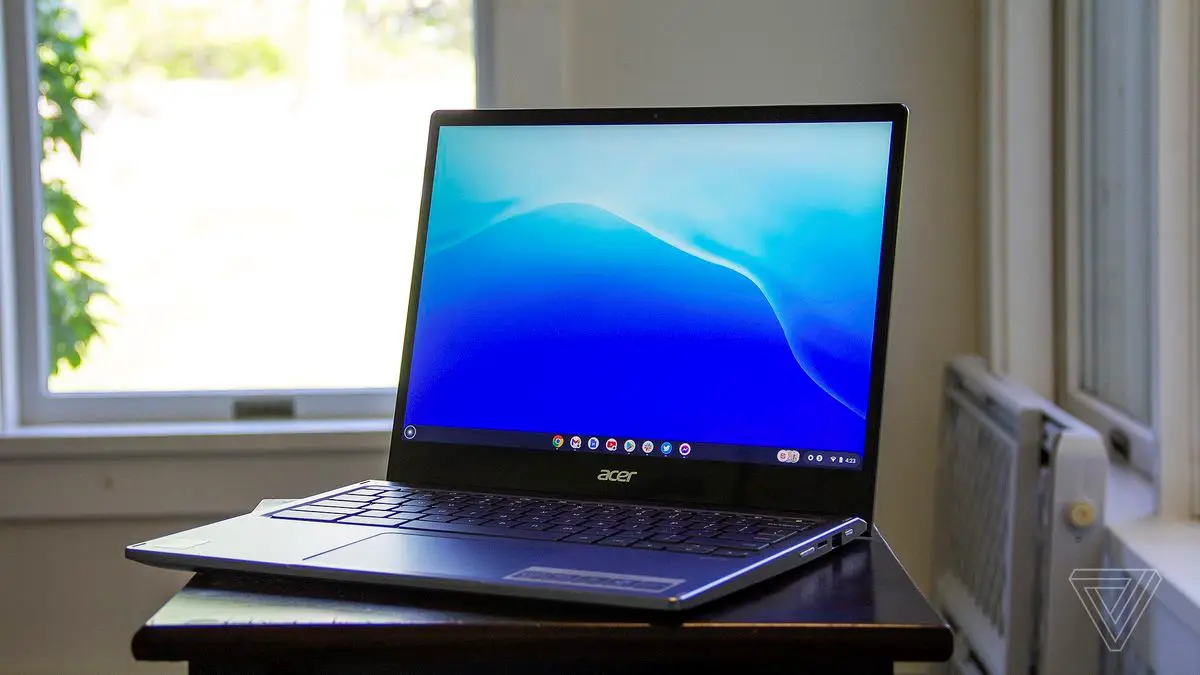 7. Microsoft Surface Pro 8
The Surface Pro 8 improves the Surface Pro as a tablet and a laptop without significantly changing its classic design. Along with a much-needed internal upgrade, upgrades include a larger display and a more user-friendly design. This consists of an 11th Gen Intel Core i7-1185G7 processor and up to 32GB of RAM, which enable some of Windows 11's new capabilities.
8. Dell Latitude 9420 2-In-1
Looking for the best business laptop that offers no compromises? There isn't really a better choice than the Dell Latitude 9420 2-in-1. It does the remarkable by combining a long battery life with a high-resolution display that is both bright and vibrant. In terms of details, the Latitude has a 14-inch, 2560 x 1600-pixel 16:10 display and a battery life of more than 15 hours. These statistics are very astonishing.
9. HP EliteBook x360 1040 G7
One of the best business laptops money can buy is the HP EliteBook x360 1040 G7. The elegant body of this laptop boasts an adjustable hinge that enables the x360 1040 G7 to change from a laptop to a tablet. It's one of the few uncommon notebooks that seems to have no drawbacks. You also get a 14-inch display that is bright and colourful in addition to the stylus chassis. The EliteBook x360 1040 G7 is an excellent laptop, but it gets better. Along with a series of security features including an IR camera, a fingerprint sensor, and MIL-SPEC-810 certified durability, the laptop also offers a surprisingly comfortable keyboard, quick speed, and a host of other features.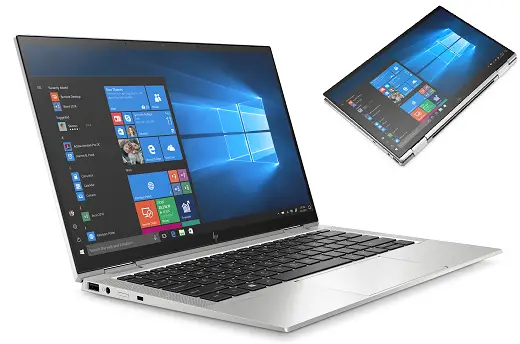 10. Microsoft Surface Laptop Studio
Microsoft has achieved the ideal balance for a 2-in-1. The Surface Laptop Studio uses a special hinge that enables the display to be moved forward and positioned into various settings rather than having a removable lid like the Surface Book it replaces or an attachable keyboard like the Surface Pro 8. The Surface Laptop Studio may be converted into a digital whiteboard without impairing its ability to function as a laptop.