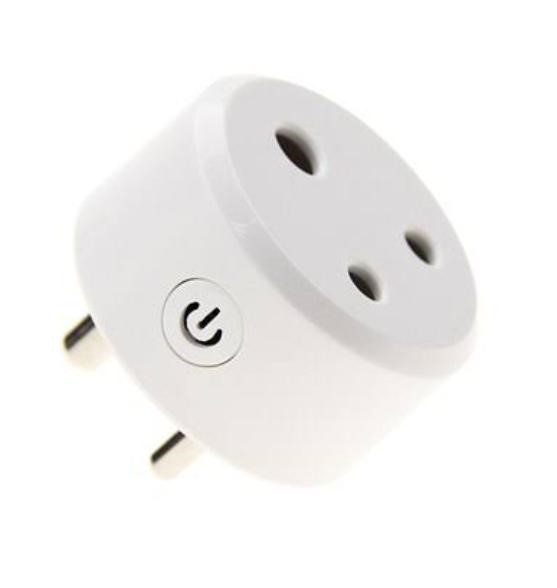 Once upon a time we used calculators, wrote letters, used the small alarm clock and a lot of things. But the one small gadget called a smartphone replaced everything. This way , the technology is improving a lot. The AI field has introduced a lot of gadgets that can take care of our health, make our life easier and also provide security. So here are the top 10 gadgets that makes your life the best.
1. Apple Airtag
All of us face a big problem of forgetting where we kept our wallets and keys. We will spend a lot of time for searching it. But if we attach the things with this airtag device, we can find our things easily. This device will be connected with Find my app in your smartphone. Using this, you can easily track your things. The airtag device will send a Bluetooth signal, then the app will detect the signal and will track the device. Thus you can find them easily.
2. Smart Chessboard                    
If there is no one in our home we will get bored a lot. The gadgets like smart Chessboard will help to make you enthusiastic. This is an AI-based chessboard that can play on its own. It has sensors, and it uses artificial intelligence and robotics to make the move on its own. It has 20 difficulty levels to play. It also makes you play chess with anyone in the world. It will be a great time pass for people who are alone.
3. Smart Buddy Bird Feeder
Everyone likes animals and birds. There is a special place for birds in everyone's heart. Many of us will have a desire to capture pictures of birds. But it is difficult. When we go near them, they will fly. But this Smart Buddy Bird Feeder not only provides food but also captures pictures. It will notify you when a bird visits your house. It can also recognize the bird.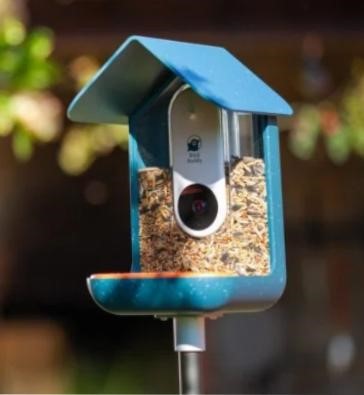 4. Smart Mirror
The smart mirror is a 2-way mirror that contains a computer and a tiny monitor. It displays information about weather, date, time, and calendar events. Basic level mirrors have only these displaying features. But advanced level mirrors have features like sensors, microphones, touchscreen, and speakers. the data collected from this mirror can also be linked with other gadgets.
5. Invisible Keyboard
All of us use the keyboard a lot for typing. Even we can type without a keyboard, that much we are using it daily. Samsung has introduced the invisible keyboard for laptops and keyboards. It has a front camera and a virtual camera. The finger movements will be analyzed by the front camera and will be converted to inputs.
6. Smart Plug
When getting out of our home, we will get confused about whether the lights, fan, and other electronic gadgets are switched off or not. The smart Plug will take care of this difficulty. You can use Alexa to control this gadget. If you plug in the electronic gadgets with this smart plug, you can turn them off using the Alexa on your smartphone even if you are out.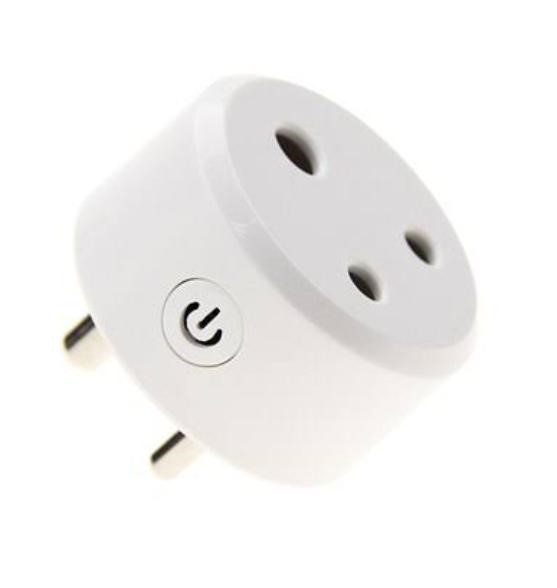 7. CHiPK9 Robot Dog
The love for pet animals will never end. This robotic dog may not look like an original dog, but it's very smart and adorable. It can recognize you, your voice, and your gestures. This is very useful for people who have dementia. Those patients are isolated by their loved ones. These robotic dogs help them to remember and also reduce their burden. These dogs can also play with you, without getting tired. It can easily be charged.

8. Mycroft
This Mycroft will work as your assistant. It will respond to your conversations and commands. For example, it will wake you up by saying the weather forecast. It will also make you a schedule or review today. It won't listen to conversations until it hears its name. You can also enroll it from other rooms by speakers.
9. Blurams Camera
Safety is the first thing we need to care for. The blurams cam will record everything 24*7 on the cloud. You can also create a database of your friends and family. So that you can check who arrives and who leaves your home. If you think your private rooms to not to be recorded you can create them as the private region, so that the camera will completely blur the region. If it detects any suspicious activity, it will send an alert. We can activate the siren manually.
10. Tuya Smart Switch Button Pusher Fingerbot
The fingerbot is the smallest robot that can control switches on the world. It can be fixed near the switches. Using the tuya app, you can control it. You can control the clever program robot to switch on and switch off the devices at your convenience. You can also schedule the turning on option. For example, turning on the heater before you wake up.