3D modeling is the process of a three-dimensional representation of an idea. We can achieve this, using 3D modeling software. Here let's discuss the top 10 3D modeling software.
1. Houdini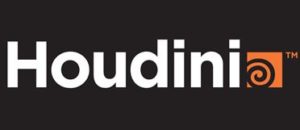 Houdini is a 3D modeling software that first released in 1996, developed by SideFX based in Toronto. It works on procedural generation. It has over 18 versions until now. Companies like Pixar, Walt Disney Animation Studios, DreamWork Animations are users of this software. The famous animated motion pictures like Rio, Frozen, and Zootopia made use of it.
2. Blender

Blender is the free 3D modeling software developed by Dutch animation studio NeoGeo in 1994 and written in C, C++, and Python programming languages. There have been over 42 versions to date. Short films like Sintel and Big Buck Bunny used this software. Blender also offers online services like Blender Cloud and Blender ID.
3. Autodesk Maya

Autodesk Maya, aka Maya developed by Alias Systems Corporation in 1998 and written in C#, C++, and Python programming languages. The current owner of the software is Autodesk Inc. Famous movies like Spider-Man, Ice Age, and The Lord of the Rings: The Two Towers used this software.
4. Modo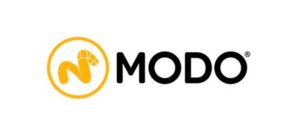 Modo released in the year 2004 by Luxology LLC. Foundry currently owns the software. There have been over 14 iterations of the software to date. Major feature movies like WALL-E and Iron Man used this in their productions.
5. Cinema4D

Cinema 4D launched in the year 1990 by a company called Maxon. There have been 29 versions of the software so far. Movies like Iron Man 3, Doom, Monster House, and Pacific Rim modeled & rendered using this software.
6. ZBrush

ZBrush is a sculpting tool developed by Pixologic in the year 1999. It creates high-quality models for many movies and games. It uses a term called Pixol to store all its data. It also offers integration with other 3D modeling software. Companies like Epic Games, Electronic Arts, and Weta Digital use this software in their games as well as movies.
7. Substance 3D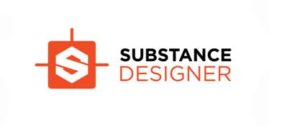 Substance 3D, formerly known as Substance Designer is a software developed by Allegorithmic in 2010. Adobe bought it in 2019. It now provides services like Substance B2M, Substance Player, Substance Painter, and Substance Source. Assassin's Creed: Origins by Ubisoft used this software during development.
8. Rhinoceros
Rhinoceros, aka Rhino 3D, is a software developed by Robert McNeel & Associates in 1998. Widely used in Computer-Aided Design (CAD) and Computer-Aided Manufacturing (CAM) for the architecture industry. It supports Python and Rhinoscript languages.
9. Sculptris
Sculptris is the sculpting software, i.e., based on the concept of modeling clay. It released in 2009 by a person named Tomas Pettersson. He then sold the license of the software to Pixologic. Pixologic uses Sculptris for beginners and Zbrush for the professionals in 3D modeling.
10. Vue
Vue is the world generation software developed by e-on software founded in 1997. Blue Sky Studios, DreamWorks Animation: Kung Fu Panda and Sony Pictures Imageworks are among its users.