Your story matters, but there are not any ears to listen to it.
Every individual's story matters. What matters most is the people who are not there to listen, many people understand that they can take care of their physical health by exercising, having a proper meal, sleeping well, and staying hydrated. On the other hand, many of them are less likely to pay attention to their mental health. Supporting your mental health is like maintaining your physical health, which helps you feel your best.
There are numerous ways to nurture and care for your mental health such as practicing mindfulness and meditation, seeing a therapist, journaling, talking to a friend, lighting candles and reading a book, or simply sleeping.
Most of these apps let you access their features at any time, search for therapists and treatments while remaining anonymous, and provide a variety of ways to stay engaged, such as daily reminders, feelings trackers, and a wealth of learning material. All of these mental health apps are not designed to replace the services of a licensed professional, these tools can help manage your mental health concerns and treatments.
Here are some of the top 10 apps to monitor your mental health.
1. MoodMission
The main goal of MoodMission is to let people change the way they feel and think. This app is simple to use, provides evidence-based mental care, and is supported by specialists. It helps people to maintain and control their anxiety and anger issues, as well as their self-care, and make themselves a priority. Awards are at each level to encourage you to keep going and do well.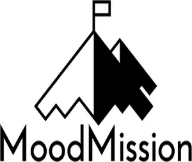 2. iBreathe
The iBreathe app is a breathing exercise software that helps you keep a record of your breathing. iBreathe offers a user interface that is both simple to use and pleasant to look at, and it includes treatments for all of your anxiety, stress, sleeplessness, and meditation issues.

3. Quit That
This app tackles your habits and addictions. For anyone who is addicted to drugs, smoking, or alcohol, this app will be handy to seek out medical or professional help. In case you choose specialist help, then it might include residential treatment (rehab), therapy, medication, or support groups. These are all options.

4. Happify
If you're looking for ways to lift your mood, this app will come in handy. The exercises were created using positive psychology approaches and CBT therapies. It allows you to choose games that will help you deal with stress, improve your professional achievement, develop mindfulness, overcome negative ideas, and raise your self-esteem, among other things.

5. Calm
Calm is very different from other meditation apps and it comes with new meditation concepts for beginners and advanced meditation students, with guided meditations, sleep stories, and breathing exercises. It includes traditional exercises as well as pop-culture references. Daily Calm is updated every morning and is one of the most popular features. It consists of a 10-minute guided meditation that focuses on different aspects of mindfulness.


6. E-moods
Living with bipolar disorder requires keeping track of symptoms and moods. eMoods employs a simple, calendar-oriented layout to assist people suffering from bipolar disorder in charting their emotions and gaining a broader, more holistic view of their mental wellness. This app lets you track medication changes, you can keep track of how you feel when you are tapering off medication or starting a new one.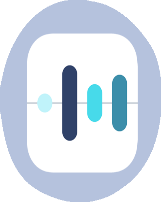 7. BetterSleep
This app used to be known as Relax Melodies is a highly customizable sleep sound app that allows you to mix and match natural sounds with new-age music. For example, you can listen to birds singing in the rain while a piano softly plays in the background. There are over 400 meditations, sounds, and bedtime stories. In the library, many breathing techniques and other sleep strategies are available.

8. Talkspace
Talkspace provides you with direct access to a mental health professional. The online therapy option is likely to be less expensive than seeing a therapist in person, and you will have access to support 24 hours a day, seven days a week. You can message your therapist at any moment in the Talkspace chat area and can also schedule live video sessions with your therapist.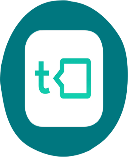 9. MindShift
MindShift app is developed for teenagers and young adults that teaches you how to relax, develop more helpful thinking styles and take active steps to control your stress and worry. Instead of avoiding anxiety, the app teaches you how to deal with it, providing specific tools to assist you in dealing with difficult situations.

10. The Check-in
This app is built to help young people help one another. It's difficult to start a conversation with a friend or family member who you feel is hurting, and much more difficult to know how to help once you do. The Check-in app walks you through how to approach the subject of mental health, including questions to ask, how to respond, and what you can do to best offer support.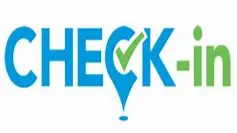 The app provides advice not only for helping others but also for checking in on your mental health and also advice from young people who have had these conversations with their friends. Also connects you to various professional online and phone services for additional assistance.