Salora Protab HD: Rookie Heavy-duty!
Another new name is hoping to grab a title in the Android fighting arena.  With the vision of spreading happiness in everybody's life, Salora, a persified electronics company took it to the next level after launching their newest line of product; Salora Protab HD. The rookie is a 7-inch LCD tablet PC running Android operating system. It is not the newest of its kind, but what will this neophyte bring on the mosh pit of slamming brand of tablets?
DESIGN Salora Protab HD's design is a show off. It has an Ipad mini-looking shape with a piano finish texture.  The device measures 9.9 mm thick and weighs 290 grams. Just write enough for people who has a high perception on portability.
CAMERA Facing the user is 0.3-megapixel front camera. If you are looking for a camera tablet, this is not the right tab for you. The camera is designed for video chat applications such as Skype. The camera though could take and produce decent photos.
BATTERY Out goers will definitely check this one out for it is backed by a 3200 mAh battery which could hold up to 5 hours of continuous playback and up to 8 hours standby time.
SCREEN RESOLUTION Viewing experience is never less with this device.  It comes with a 7-inch LCD multi-touch capacitive screen with a pixel resolution of 1024 X 600. Just perfect enough to be considered High Definition.
PROCESSOR The tablet's internal is powered by an ARM Cortex A9 1.2GHz processor. This processing unit will be your friend who will make sure of a smooth experience from simple navigation task to complicated high definition gaming.
OPERATING SYSTEM The device runs on Android Jelly Bean operating system which developers claimed to be the fastest and smoothest version of Android yet.  Better than Ice Cream Sandwich, this new flavor of Android resolves the issues on buffers and touch latencies.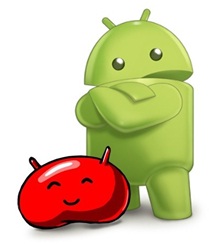 CONNECTIVITY Communicating both with other devices and on the internet can be done wired or wireless with this tab. It supports WIFI and USB connection. Unlike iPad mini, this device doesn't come with a cellular version.
MEMORY There is not much to expect with built in memory on this device. It comes with 1GB RAM and an internal memory of 4GB on board. On the other hand, the possibility of extending the memory up to 32 gig makes it flexible to adjust on different type of users.
COMPATIBILITY Not all Android tablets accept apps from the Android Market. This tablet is pre-loaded with apps available in the market and uses a standard Google Play Store as application source.
NAVIGATION Like any other Android products: this tab supports Google Maps. Track routes and know locations through its built in GPS Navigating System.
MULTIMEDIA Formats of Audios and Videos are all over. This is not a problem with this device since it supports almost every type of audio and video format with its pre-installed music and video players.
BUSINESS FEATURES This is also a business tablet for it has its own business related apps from an email client, document viewer and file reader (supports Adobe, Office and ebook).
ACCESSORIES Like any other tablets, expect the following to come with the package: Battery, Headset, OTG Cable, Data Cable, and Charger.
WARRANTY Though Salora is very confident with the quality of their products; they want to make sure that consumers are insured with 1 Year manufacturer warranty for the Tablet, 6 month manufacturer warranty for other Inbox accessories
PRICE Salora Protab HD was initially launched with a price of ₹5,499 or about $100.
With its impressive what about, Salora Protab HD is not only set to wrestle against leading brands in its category but will also provide consumers a knockout in getting value for your money.