A Smartphone is a kind of device which if you use with your sense and brain then it can be the best thing from which you can learn anything. The best thing about the Smartphone is you always keep it with you wherever you go which means you can learn anytime, and anywhere. There are millions of sources of learning anything; sources include many applications and websites.
In this article, we will mainly discuss on applications as our title suggests. All applications have their own specific goal of helping their user. There may be a possibility that some applications are better than other with a common fact is that they all have the same target of helping users and provide the users with the best knowledge they can have. If you want to be a smart learner then you must go through the best applications. Here is the list some best and advanced learning applications:
Photo Math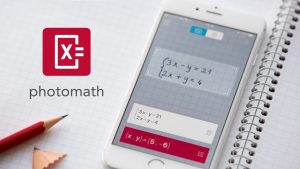 We see that Mathematics is the weak point of many students, so this app can be the solution for those students as its name suggests "Photo Math". This app is based on OCR technology. It can read the equation that you want to solve by using your phone's camera and then give you the answer; not only it will provide you the answer but also it will give you the detailed procedure to solve the problems. Thus, it will be helpful for those who struggle with Mathematics in their studies. This app has two versions; one is paid and one is free. The free version provides you only with the basic features, but if you go with the paid version then you will get the step-by-step solution of the problems and will give you better explanations.
Coursera
For this application, you can say that it is an online school which consists of many classes and lectures which you can attend online. There is a different teacher for each and every subject. This app includes every subject which you want to study from your school subjects. The founder of this app claims that it contains more than 1000 lectures. Not only it has theory lectures but also includes technical section. This app also contains assignments which if you complete you can also get a certificate of completion. For certification you have to do the paid courses; there are some unpaid courses also for which you can get a certificate. Overall, it is one of the best learning apps. Also, we can say that it is a great combination of schooling and modern learning.
Amazon Kindle
Amazon Kindle is the best traditional app for learning and is most widely used app. This app has a very large collection of learning books which includes science books, technological books and also novels and many other books. You can simply read your books here, you just have to buy the book you want to read, download it and then you can read it anywhere and anytime you want. The PDF of the books are generally less expensive than their hard copies. Also, you can carry a number of books everywhere on your device like Smartphone which you always carry with you.
Duolingo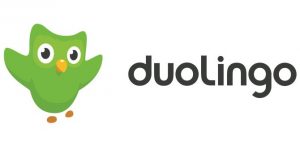 It is the app which can teach you different computer language. It is launched in 2014. It teaches you languages in small bits of games. It has different levels which get harder and harder as you go further. The most interesting feature of this app is that if you spend 34 hours of learning here then it will be equal to semester and is free to use. It is free from advertisements. It is one of the best learning apps.
Conclusion
Here we cannot tell you all the apps but we have described you some of the best and most widely used learning applications.