Perks of Microsoft Outlook's Latest IMAP Support and OAuth Additions
Finally, Microsoft has added the feature users had been waiting for a very long time to Outlook.com – the IMAP support and OAuth. This announcement was made during the 'Ask Me Anything' session on Reddit. According to a report published by Microsoft, Outlook.com is one of the most popular webmail services with over 400 million users all around the world. The new IMAP and OAuth update to Microsoft Outlook will just be an icing on the cake for users.
The New IMAP AND OAuth Update and Its Perks
IMAP has always been high in demand. It is extensively supported not only on feature phones but also on other email clients such as those on a Mac.
Outlook.com is quite easily a good Gmail alternative. It does not comprise of any priority inbox but people tend to really like it and hence the large number of users across the world. The other thing that Outlook.com supports is OAuth. This allows easy integration into different kinds of apps. However, right now, it is not very clear as to how many applications and other things can be integrated. But since the user base is quite large then it is expected to be of a sizeable potential.
IMAP is available on a number of Smartphones and tablets which includes iOS, Android devices, and Windows phones. It is also available on Windows 8 Mail and Outlook 2013.
Along with offering more of device compatibility and connectivity, IMAP (along with OAuth) provides the developers the opportunity to build third party clients. It also provides many value added services along with your Outlook.com mail.
What Can Be Expected?
Microsoft has mentioned, "TripIt, Sift, Slice, motley*bunch, Unroll. Me, OtherInbox, and Context.IO have taken advantage of Outlook's new IMAP capability and are rolling out updates today that allow their apps and services to integrate with your Outlook.com email."
The new updates and scenarios that are about to get built on your Outlook inbox are:
Now Use your Email to Make your Travel Experiences Better
For Outlook.com users, it has now become easier to make mobile itineraries and manage travel plans in a single place through TripIt. TripIt will now be able to locate all the travel confirmations in your Outlook.com inbox and import them under a single umbrella of TripIt itineraries. It is effortless and highly organized which makes it easy for you to manage any travel plans. It will all be in one single place, no matter where you book.
Make your Shopping Experiences Better
Sift will now make it way easier for you to find those products you are already interested in. Sift discovers your favorite stores and shopping websites from your current existing shopping email in Outllook.com inbox, hence creating a personalized experience for you. Sift provides you with the opportunity to browse the personalized shopping platform by shopping from over 3000 stores', viewing the latest sales and promotions at your favorite stores, and checking out more than 2 million products from various top stores.
Within the whole new and improved shopping experience that IMAP provides you with, you also get the services of Slice. Slice keeps a track of everything that you buy online thus saving you time and money. And this experience is faster and improved than ever for Outlook.com customers ever.
While shopping online, one thing that can be a real trouble is keeping a track of all your purchases. It is highly important too. motley*bunch keeps a track of your purchases made online and then arranges them in a personal catalog for you, thus making it easy for you to track your purchases from one convenient place. Whenever the status of your package changes or not, you will get push notifications. And if you sync your Outlook.com account with motley*bunch, you can track your spending and get a detailed analysis on what you bought, from where, and when. You can also add notes and search among all the spending if there is anything you are looking for in particular.
A Wider Variety of Options for Organizing your Subscriptions and Email
There is now a better option available to get rid of inbox clutter from your account on Outlook.com. Unroll.me allows to get rid of unnecessarily subscribed emails. You can unsubscribe them and the ones whose subscriptions you prefer will be delivered to you in the form of a daily newsletter.
The other option that will help users in organizing their inbox is the OtherInbox. This option is highly useful in order to keep your inbox clean and streamlined. In this, the 'Message Finder' option will help you find selected emails both on your computer and mobile phone. The option 'Organizer' will automatically sort your emails into folders and the presence of the 'Unsubscriber' tool will help you get rid of any unnecessary newsletter.
Paving a Better and Improved Way for Developers to Build Apps for Email
Context.IO is another benefit that users have gained through this update. With this tool, it will be easy for developers to build applications that help integrate the email data. This tool is a unique, fast and easy email API.
How to Get Connected?
There are a variety of apps available that users everywhere make use of in order to connect to their email. Microsoft claims to have brought with this update a great deal of options regarding the same.
EAS: This can be used for the strongest syncing of your emails, contacts and calendars. This should be your first option when you have to choose among many.
IMAP:  For synchronization that needs to take place on feature phones, this is used. To configure, the following steps have been suggested by Microsoft –
Server port – 993
Server – imap-mail.outlook.com
Encryption – SSL
Server Port – 587
Server – smtp-mail.outlook.com
Encryption –  TLS
Authorization: The authorization needed for Outlook.com SMTP and IMAP can be done through OAuth 2.0 using scopes – wl.offline_access and wl.imap. After you have obtained your access token from Microsoft account, your token is passed to INAP and SMTP through sever/app.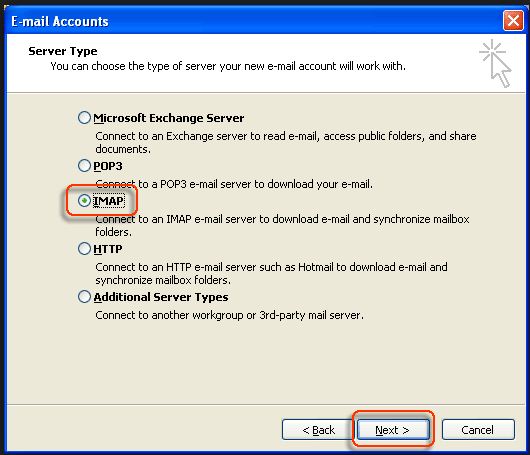 This new update has brought with itself some exciting new improvements. It is aiming towards satisfaction from its customers and as far as the new options and features go, it sure looks like it.