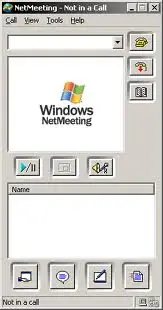 Microsoft NetMeeting
In today's competitive world, every organization is very conscious in its approach towards professionalism and uses innovative techniques and latest gadgets to improve or maintain it.Two of the highly used latest programs are Microsoft NetMeeting and Microsoft Publisher. Both applications are different in nature and scope but used in one way or another for maintaining strong professional approach.
Microsoft Net meeting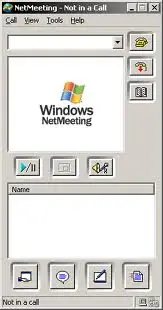 Definition:
Built on Microsoft's Internet Explorer Web browser, Microsoft NetMeeting is a Voice-over-Internet Protocol (Voice over IP, VoIP) used for multipoint audio and video conferencing. Video conferencing comes into limelight through this application as it is cheap, effective, reliable, and easy to use.
Features:
MS NetMeeting has various features which make this application unique and suitable for any organization.
Provides instantaneous communication.
Shares any desktop Windows within same scope and variant.
Allows meeting of organizations over Internet or intranet.
Facilitates chat sessions, whiteboard and application sharing.
Supports many synchronized users according to need, in a call.
Registers users automatically.
Searches users in same group or panel with advanced services like Internet Locator Services (ILS).
Offers best of the class security services.
Available in various versions to support different users with different knowledge.
So if you want to team up, collaborate, or want to keep an eye on group of people with same scope and environment, Net meeting is the most reliable choice.
= = = = = = = = = = = = = = = = = = = = = = = = = = = = = = = = = = = = = = = = = = = = = = = = = = = = = = = = = = = = = = = = = = = = = = = = = = = = = = = = = = = = = = = = = = = = = = = = = == = = = = = = = = = = = = = = = = = = = = = = = = = = = = = = = = = = = = = = = = = = = = = = = = = = = = = = = = = = = = = = = = = = = = = = = = = = = = = = = = = = = = = = = = = = = = = = = = == = = = = = = = = = = = = = = = = = = = = = = = = = = = = = = = = = = = = = = = = = = = = = = = = = = = = = = = = = = = = = = = = = = = = = = = = = = = = = = =