Yes! Everybody loves to click. From nature's beauty to a candid party picture, cameras have become an important part. And gone are the days when simple 20 megapixels Cyber Shot made the way before, clearly everybody these days want to know a professional DSLR's. But do we know how and what to actually take care of and what is all the stuff we need to do and put in order to make up that perfect professional shot? Let's find out.
Well, currently if you a beginner and looking for a low cost DSLR, the Nikon D3400 is a perfect pick for you. Picking up a total 8/10 in terms of design, features, performance and image quality, the D3400 is doing the rounds presently for amateurs and beginners. But as the level moves on the camera's name also move to much bigger and professional type cameras Cannon 7D and so on. But what is important in these cameras is the lens. The lens we select and use are the one that decide the perfect shots.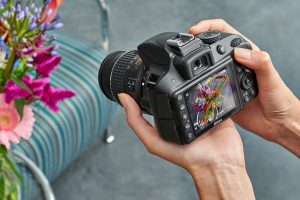 Firstly, there are different kinds of lenses available in the market. So before you dive in to buy your lenses, you have to know what kinds of lenses are actually available. There is the standard zoom, zoom, wide angle, macro and prime. Now coming firstly to standard zoom, the focal length of this lens is 18mm-55mm, which is highly recommended for beginners. These kinds of focal lengths give you variety and as you move on, you would also get the hold of the other improvised lenses since you have mastered this. As for a long range photography, the zoom lens comes in handy with a focal length of 55mm-250mm, 70mm-300mm, 75mm-300mm. Mostly wildlife photography are shot using these lens. But that doesn't mean you need to be a professional to use these lenses perfectly. A basic knowledge of the standard lens can be enough to get these lenses to action.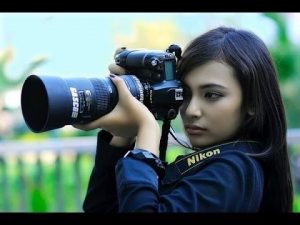 Next is the wide angle lens, with focal lengths of 10mm-20mm, 12mm-24mm, 11mm-16mm, these lens help in giving you a wider length of the picture, giving you place to frame your image more. Macro lens are usually used in focusing and zooming purposes and then comes the prime lens which are stationary lens and hence the focal lengths cannot be altered.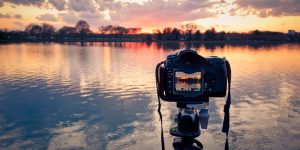 Now as we have completed knowing about the lenses, let us now move on to the care we need to make sure about our cameras.
Now we know that the lenses that we buy are definitely not cheap, they cost quite a lot, so clearly you need to take care of them dearly too. So use a very soft cloth and make sure you do not scratch the lens. There will definitely be specific cloths that are made for these lenses so make sure you buy them too. But that doesn't mean you can clean you camera as you wish. Always use a soft cloth to clean any part of the camera and be very careful about liquids in any kind entering inside the camera.
Now even when we clean it with these soft cloths, sometimes the lens catch on some dust and sometimes the dust effects the picture too. But these dirt falls in places that are delicate to remove them without spoiling, so utmost care have to be taken while cleaning this. A blow drier can be used as a home hack for this. And also cover the lens at all times and makes sure it stays in a cool and dry place.
As we all know that the camera we are buying is definitely a costly possession, So these little hacks and care matter in our DSLR a lot.