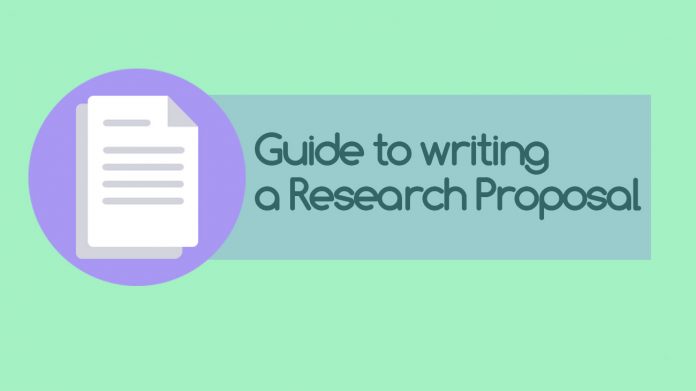 Guide to writing a Research Proposal
Research proposal
This article is intended to describe the structure of a typical research proposal, and to explain the function of each of the subsections such proposals usually contain. There are many different forms that research proposals can take and structures that they can follow, and often the specific structure of a proposal is defined by the agency to which it is to be submitted (usually a funding agency)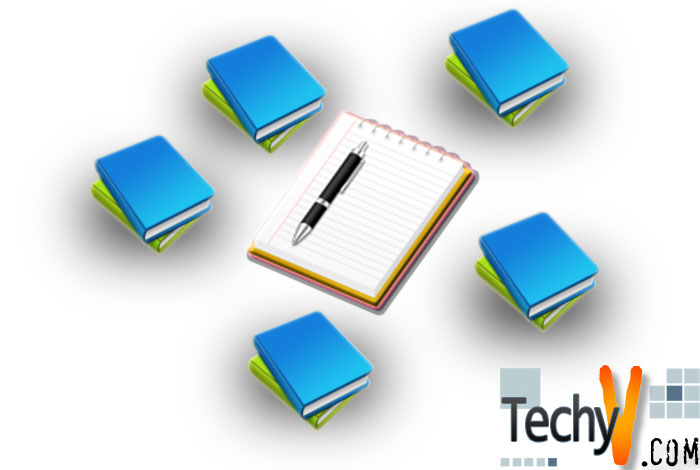 The goals of a research proposal
Any research proposal must, at a minimum, explain what the researcher intends to do, how these tasks will be accomplished, and why the expected results of the research are important. Most good proposals will contain the following information:
Abstract – A summary of the research proposed
Introduction – The context of the research and why the subject of the proposed research is important.
 problem Statement – A concise statement of the research question you propose to answer A concise statement of the specific types of data (qualitative) or datasets (quantitative) you propose to gather in order to answer the research question Research objectives.
Site description – Where the researcher intends to work, if conducting fieldwork or place-based research.
Methodology – How the researcher intends to accomplish these tasks • Expected results – What the results of these are expected to be
Timeline – How long the proposed research will take
Itemized Budget – How much the research will cost
Literature Review – In addition, most research proposals will include some sort of literature review, often contained in an introduction or problem statement section and in the methodology. The literature review serves to substantiate the context of the proposal, explain the current state of scientific knowledge, and helps demonstrate the author's knowledge of the subject area. An educated reader who is unfamiliar with your discipline and the location and nature of your work should be able to read your proposal and understand, more or less, what you will be doing on a day-to-day basis, how the various pieces fit together, what questions these activities will allow you to answer, and why answering this question is an important thing to do.
Preparing to write a research proposal
In preparing to write a research proposal, particularly if the subject or approach of the research is unfamiliar, the more homework you do the better – this will strengthen your proposal, and hopefully save you time and heartache once you arrive in the field or laboratory . Two especially helpful resources are the published literature and the advice of other researchers working in the field. Read articles in which scientists have looked at similar issues, worked in similar locations, or have used methods similar to what you are thinking of using. Pay particular attention to what variables they have and have not chosen to measure, and how they've measured them; to the theory they adopt, to the sampling structure and the sampling methods employed; to the analysis they are ultimately able to conduct; to the inferences they are able to draw; and to any reported difficulties.
The core of a research proposal
Any good proposal begins with a provocative research question or problem statement. This research question is then parsed into a discrete subset of research objectives – generally, types of information (qualitative research) or data sets (quantitative research) that the researcher plans to gather and that, taken together, will enable the researcher to address the research question. Each objective is then examined in more detail in the methods section, in which discrete, specific methods for accomplishing each objective are described. This fundamental relationship must be both logical and practical. A reader must believe that it is possible to complete the methods described, that these methods will indeed yield the information necessary to meet each research objective, and that meeting all of the research objectives will indeed allow the researcher to address the research question.
Research question/problem Statement
Objective 1 Objective 2 Objective 3
 Method 1 Method 2 Method 3 Method 4 Method 5 Method 6
A basic structure for a research proposal
1. Title Page (1 page)
The title page should list:
 The title of your proposed research
  Your name and institutional affiliation
 The names and affiliations of any collaborators
  The date
2. Abstract (1 paragraph – 1 page)
The abstract should summarize:
The importance of the proposed research
 Your research question and objectives
Your methods
Expected results
Generally, the abstract shouldn't exceed one page, and may often be less than that. It should provide the most basic description of the proposed research in only a few sentences.
3. Introduction or problem statement (1 page)
The Introduction or problem statement should define the problem you propose to examine, explain why it is important, and provide the context for your research. This section usually includes a brief literature review of the history of the problem or region, or of related work already completed.
Opening sentence to capture the readers attention – why is this an important problem?
Describe or define the problem
Justify why this problem is worth examining. This justification is often presented in terms of the region in which you plan to work.
4. Introduction or problem statement (1 page)
After completing this section, a reader should understand what problem you plan to address, why it is important, the problem's political /social/ ecological/ economic context, and the disciplinary context of your research.
5. Research question (1 sentence – 1 short paragraph)
The research question should develop logically from the problem and context you have defined in section 4, and should describe the core objective of your research. What is the most important question that, once you have completed all of your research and analysis, you hope to be able to answer?
6. Research objectives (1-5 sentences)
Your research objectives are the specific types of data (qualitative) or datasets (quantitative) that you plan to develop or gather that, taken together, will allow you to answer your research question.
Your research objectives should develop logically from your research question, and it should be clear to the reader that accomplishing these objectives will provide you with the information you need to address your research question.
7. Site selection / description / justification (1 – 3 paragraphs)
Your site description should describe in as much detail as possible:
  Where you will be working
  Why it is the appropriate (or hopefully the best!) location in which to conduct your research • How you will select your specific study sites (if appropriate)
 If you know the general region in which you will be working but will need to select specific research sites once you arrive, describe as best you can how those sites will be selected. What criteria will you use? What resources will be available (i.e. satellite images, maps, historical records, the prior work of other researchers)? Site selection is a critically important part of any research project. Be sure that you realistically address what factors you will or will not be able to control across study sites (if you will be working in more than one), and what factors at each site will facilitate or confound your research. Feel free to include maps or other information to support this section.
8. Methodology (2 – 5 pages)
The Methodology section should describe what you plan to do, how you plan to do it, and what equipment and techniques you plan to use both to gather and later analyze information. The methodology section should be very specific, containing all of the details you are able to provide on how you will conduct specific research activities. It may be helpful to break your methodology section down into the following subsections:
Research design
Sampling plan
Measurement
Data Collection
Data Analysis
9. Conclusions or expected results (1 paragraph, or bulleted list)
Your conclusions or expected results should tie your narrative back in to your research question.
What contribution do you expect this research to make to our understanding of your research question?
This section may be a narrative statement, or may be a combination of a narrative and a bulleted list of the contributions your results to make, or the subsidiary questions you expect to be able to answer. Your expected results should be as important as your research question – this is what the proposal is all about!
10. Bibliography
Include a complete bibliography for all works cited. If you expect your proposal to be reviewed by a scientist familiar with your field the bibliography can be an important part of your proposal – reviewers often examine the bibliography to see if you've included important works. For some topics there may be one or two seminal works that reviewers may expect to see included. • More commonly, reviewers will simply check to see that it is thorough, and that the works seem to be a well-balanced representation of the relevant literature.
11. Budget
Describe all expenses associated with your research, even if the total need is greater than the maximum award given by a particular funding agency. List all matching support, including both financial and in-kind support, and list other pending applications and the amounts sought. Your budget must also support the objectives and methods you've proposed. Reviewers check the budget to see that it is reasonable given the work proposed.
12. Work plan or timeline
Your work plan or timeline should explain when you will accomplish each task (as described in your methods) and how long each will take. A chart, with a list of tasks in the left hand column (perhaps grouped by the objective they support), and a list of months or seasons across the top (as appropriate) can be an effective means of displaying this information.
13. Curriculum vitae (CV)
Even if it is not asked for, it is generally a good idea to include a CV with your proposal.
14. Supporting documentation
Include any supporting documentation, such as letters of support from collaborators or Memoranda of Understanding with institutions that are relevant to your proposal.