Importance of gadgets in human life is increased immensely and so purchasing them which costly goes hand in hand with the need for the gadget. Gadgets help to lessen your work on a daily basis.
Calling, ordering food, calling cabs, online shopping, completion of assignments, any other professional work, etc. You have to protect and secure the gadgets from damage and theft so you can live frantically.
You have house insurance, vehicle insurance, and life insurance then why not gadget insurance which helps you store data, complete work, assignments, etc.
Gadgets are used by the working people and also children nowadays. Parents give their mobile phones to their children while working or doing any other work and as we know there can be physical damage to the gadget when children use it.
Frittering money is not always possible because these gadgets contain a lot of data. Many companies offer you the insurance policy cover to protect from various damages.
Why should your gadgets be insured?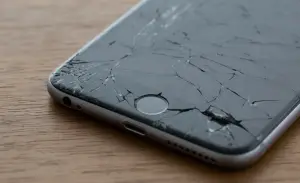 Gadgets play a vital role in everyone's life nowadays. Smartphones, laptops, smart watches, etc. which are expensive as well and need to be insured. So the smart move is to get the gadgets secured.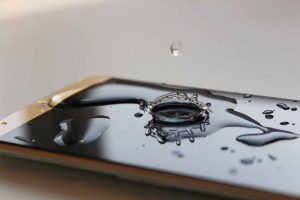 Gadgets policy cover secures gadgets against the damages, theft, etc. Compensation is given by the company who offer the insurance policy cover which damages occur to your phones, laptops, and smartwatches etc.
Some gadget insurance companies not only offer you physical protection but also ensure data recovery.
What are the benefits of gadget insurance?
Monetary Compensation is provided by gadget insurance company when your gadget gets physically damaged, damaged due to water or fluid, or theft.
As gadgets are portable, you use them while traveling and can be damaged then such insurance policies help you against flushing your money.
Gadget insurance policies are quick which also saves your time as well.
What is the gadget insurance?
Gadget insurance company helps you to secure your gadgets. Insurance policy compensates if any loss or damage occurrs to your device.
Following facilities are given by the insurance company:
Virus Protection
Theft Insurance
Cloud Backup
Damage Insurance
Restore Data
How to buy a gadget insurance policy?
Gadget insurance policy is offered mostly by the electronic brands. It can be own, or it is partnered with insurance policies. Some insurance covers are given at the time of purchasing a new gadget. You can purchase this policy from the store itself from where you buy the gadget or purchase online.
The amount of insurance policy computes according to the value of the gadget. It is notable that at the time of making a claim you have to purchase invoice and serial number.
 How to claim insurance for damage or stolen gadget?

Call the customer service number of the insurance company and report immediately after the damage or loss of gadget. Then you will get the claim form which is to be filled and submitted within seven days from the date of the report with documents related to the gadget.
 Top Gadget Insurance Companies in India:   
Mobile Assist
Syska Gadget Secure
Warranty Asia
OneAssit
Quick Heal Gadget Securance
Sync N Scan
Gadget Cops
Times Global (best laptop insurance)
Warranty Bazar
Onsite Go