The Best Features of SharePoint Server 2013
Microsoft typically releases a SharePoint main version after every three years. This is unlike its competitors in cloud computing, whom usually release theirs continually. This approach of Microsoft usually has some downsides, but the positive upside is the fact that after each release, SharePoint users are usually thrilled since it also comes with new and enjoyable features that the previous version. Below are the best 13 features of SharePoint 2013 server.
1. My Documents
It is a good idea to store personal documents in your sites rather than storing them in local drives. This is because you can have access to your documents from a variety of devices, as well as share them with friends by use of links, rather than sending through email.  It also ensures safety of documents. Sharepoint 2013 has one document library,unlike SharePoint 2010 which has two. Access permissions are also simplified and you can sync the document library with any local drive to access documents when you are offline.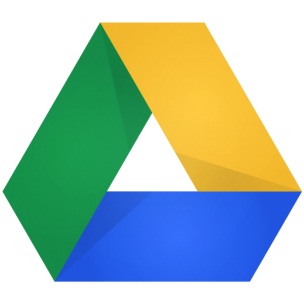 2. App Store
Users have been upset by IT since they have to wait on IT professional for help when they get stuck in using a particular application. App Store will be used to seek new capabilities so no need to wait for an IT professional! It will also reduce the workload of these professionals.
3. Social Enterprise
SharePoint 2013 has promised new features in social capabilities. They include: activity feeds, following, reputations, micro blogs, community sites and likes. Following will allow you to follow documents, topics, people and sites with actions performed by the followed entity being highlighted in activity stream of user.
4. Mobility
Microsoft has recognized the rapid rise of using mobile smart gadgets. SharePoint 2013 is accessible using your smart devices. In addition to the classic view of SharePoint 2010, the 2013 model has new views to be used in mobile devices. They include: contemporary view to be used in optimized browser experience of these mobile devices. Full-screen view is the other type of view, which will allow users to view the SharePoint site in full desktop.
5. Permissions of access to sites
SharePoint 2010 has a complex method of requesting or granting access to sites. SharePoint 2013 has come to simplify this process by allowing use of a sharing-based model in managing permissions of access to sites.
6. Themes
Site owners like having some control when visually styling a site, but SharePoint 2010 does not have this capability. It has dull styling options. The SharePoint 2013 server has richer themes and also gives the site owner the ability of adding background images to the page.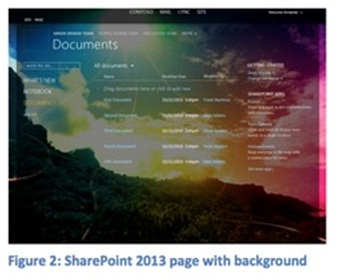 7. Metro
The 2013 model of SharePoint uses metro like the default UI. Other user tools, such as Windows, Office, mobile devices and Xbox are also used. This feature will definitely be beneficial to site owners and other users of SharePoint.
8. Flexibility when branding
It is a great idea that designers can make use of Dreamweaver and other common design products. Designers can now use Adobe Dreamweaver or other HTML editor such as Microsoft Expression Web. Also, when branding a site in SharePoint, they only need to make a design of the site as they would like it to be through implementation of JavaScript, HTML and CSS.
9. Search Engine Optimization and analyzing search
Search is better due to its analytics. The SharePoint 2013 server processes various analytics jobs for analyzing content in search index, as well as actions the user performed on the site, in order to determine items which users have a perception that they are of more relevance than others.
10. Rich workflows
When it comes to workflows, the SharePoint 2013 server is better and seems to have more abilities to handle much complex activities, such as looping, as well as working with web-services. It has new actions for enabling no code calls of web service, as well as creation of a task and starting of a task process. New building blocks for workflows include: Loop, App Step and Stage.
11. Shredded storage
This is a new feature that many users are looking forward to see how it works. This feature will remove duplicated files and decrease the content sent over the wire.
12. New App Model
This model takes you to New Online World since it makes use of web standards. You get user experience in HTML or JavaScript, as well as leverage SharePoint with other services for REST hence come up with your choice of a platform for webhosting. This will make use of complex logic in data and services integration. It also offers secure communication of SharePoint with remotely hosted apps and services.
13. WebPart content Search
This feature displays content which was crawled, as well as added to search index. If you want an aggregate of content which has certain parameters or meets a particular criteria, you can use this feature with category pages. It is a new way of generating content query.