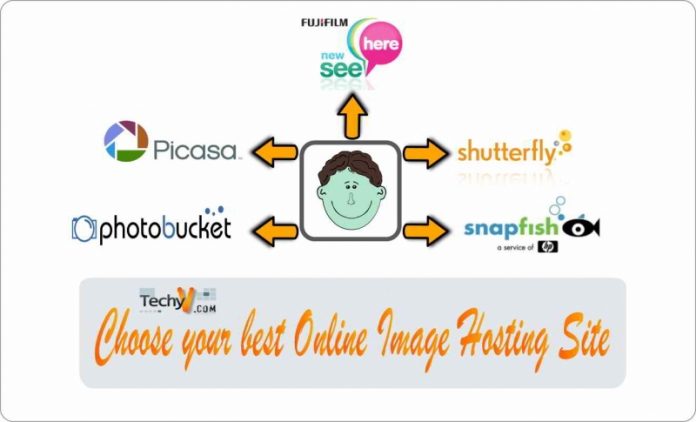 Online Image Hosting Sites
Online image hosting has become more popular with the growing number of social networks like Facebook, Friendster and Twitter. It is widely used because you can easily upload/download unlimited photos or videos. Create your own personalized calendars and stationary. Make your own photo books, photo cards or posters. You can share your photos with your family or friends even without sending them the hard copy. In just one click, once you upload them your photos will be available online in just minutes.
Here are some of the best Image hosting websites:
SHUTTERFLY
Aside from uploading and making various artistic changes on your photos Shutterfly allows you to make your own custom website for free. There you can post your photos and photo projects. You can share it with your family and friends and they can even order photo books using the photos you have stored. Shutterfly offers a wide range of photo services which can be a lot of fun for anybody and a useful tool for an enterprising photographer.
PHOTOBUCKET
It's a free online image hosting site for uploading, sharing, linking and finding photos in the internet. You can upload thousands of photos and hours of your videos in your photo bucket account. You can share your photos and photo projects to your friends even if they don't have a photobucket account. All they have to do is to click the link you will give them and the photo/video will automatically appear on their computer screen. You can even copy photos or videos and post it on your blog or website by copying the codes and embedding it to your website.
PICASA
PICASA is a free photo sharing and editing site where you can edit your photos and share it with friends. It has now come up with name tags features which are great for identifying those included in the photos. It also features batch uploads of your photos so you can upload multiple photos in just one click. With Picasa, you can make a photo slideshow complete with background music and transitions with minimum effort.
To download and install PICASA, please watch this video:
SEEHERE
For those who love making personalized art works out of your precious photos, SeeHere.com has these features; In SeeHere you can make changes in your photos, you can edit, add doodle and to art work on. You can print it afterwards to make personalized photo cards, photo books even posters. To add to the fun you can even have your photo printed on water bottles, mugs, shirts or bags and after customizing you can order it and have it delivered to your door step.
SNAPFISH
Snapfish is another online image hosting with worthy features. Snapfish offers a wide range of services. Uploading and sharing your photos via web you can also access your snapfish account via mobile phone. You can view your albums and use it as your mobile's photo album to save precious space on your phones memory. You can upload from the phone or download to your phone, that's double the convenience for the mobile and for you.