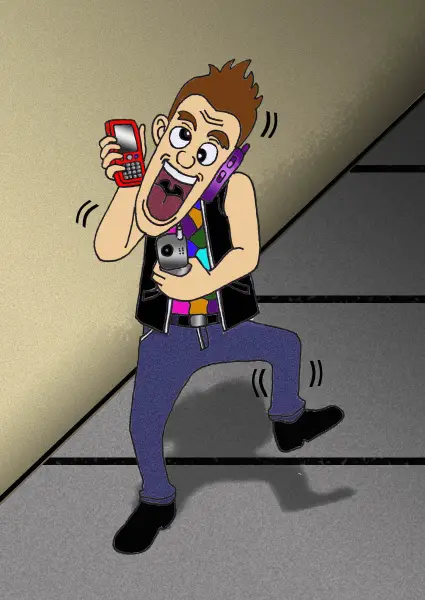 From Analog to Digital Communication: The Evolution of G-Technologies
The technology behind the cell phone goes back to the days of the two-way radios, or radiophones.  Such radios were used extensively from World War II through about 1973.  There was no concept of hand-held mobile devices.  Technology has come a long way since those days.
When the concept of hand-held mobile devices was introduced, it employed the technology of radio waves.  Radio waves are analogue sound waves that can travel without the presence of any medium.  The mobile and wireless telephones using this technology are referred to as 1G, or first generation technology.  When this technology was commercially adopted, standards were introduced for them in 1980.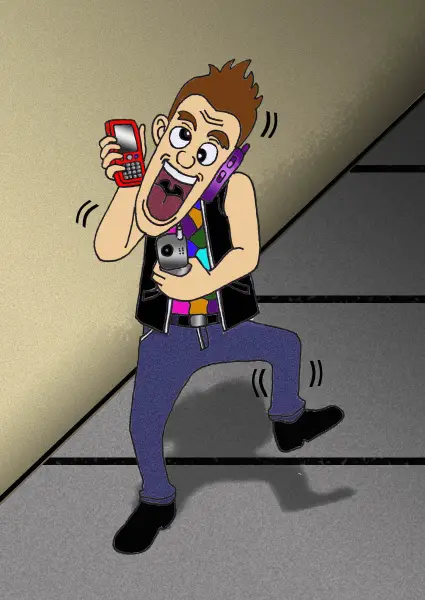 Second Generation (2G Technology)
In 1990, the digital era began in the field of communication, and United States introduced the first digital cell phone.  The following year, Finland rolled out the world's first GSM network.  The cellular phone technology making use of digital circuit switched transmission is referred to 2G or second generation technology.  In the beginning, 900 MHZ frequency range was employed for 1G as well as 2G systems.  Later, the 1G system was abandoned altogether.  In order to standardize the technology, America introduced the IS-54 standard in the same band as AMPS, which eventually displaced some analog channels.
IS-54 and IS-36 are two of the most popular 2G cellular phone systems that are commonly known as D-AMPS or Digital AMPS, and are widely used in Canada and United States.  Of course, the advancement of technology continues.  As a result, CDMA2000 and GSM/GPRS systems are replacing the older technologies.
The most widely used standards of 2G technology are:
·         IS-95 aka CDMA
·         GSM
·         IS-136
·         iDEN
·         PDC
2G technologies make use of digital signals between the cell tower and the handset which enhances the system's capacity in the following two ways:
Using various codecs, the digital voice data can be multiplexed and compressed, thus increasing the capacity of the system to carry more calls in the same radio bandwidth.
Digital systems made it possible to reduce the size of the handsets, since they were required to produce less radio waves.  Thus, handset manufacturers began to produce smarter and smaller handsets.
One of the advantages of 2G technology is the emission of low power radiation helped to reduce health hazards.  Additionally, the introduction of digital services like email and SMS became possible due to total digital computing.  Fraud also faded away, as no one could have two or more handsets with the same telephone number.  This was not the case with analog systems.  Perhaps most importantly, 2G phones provide a greater level of privacy as compared to 1G technology.  Digital calls cannot be eavesdropped on by using radio scanners.
Conversely, connectivity problems may occur in less populous areas where the weak signals are unable to reach the tower.  This problem often occurs with 2G systems deployed using high frequencies.  With lower frequency 2G systems, this problem often does not occur. Digital signals will produce better quality under good conditions.  However, even if there is some attenuation, it starts producing dropouts.  Also, because of lousy compressions employed by the codecs, the range of sound that they convey is reduced.  This means that the tonality of the voice of the person you are talking with will become faint.
2.5 G (GPRS Technology)
2.5G is the intermediate stage between the 2G and the 3G wireless technologies.  "Two and a half generation" is the term used for this technology which actually depicts the use of packet switched domain along with the circuit switched domain in the system.  This deliberate system can take time for bundling of timeslots for HSCSD services as well.
The introduction of GPRS (General Packet Radio Service) was the first step towards the evolution of GSM networks to 3G, whereas 1xRTT evolved into the CDMA2000 networks.  The combination of these two is what we call '2.5G'.
GPRS is fast because it can provide data at 56kbits/s to 115kbits/s.  This speed is quite fair for cellular phones, and can help using WAP (Wireless Access Protocol), MMS (Multimedia Messaging Service), and internet communication like email and web access.  The GPRS data transfer is charged in two ways: megabytes of traffic transferred and billed per minute of connection time.
Users can enjoy a bi-directional data transfer rate of 80-100kbits/s if they are using the network employing 1XRTT that supports a peak rate of 153.6kbits/s.  It can be used for SMS, MMS, WAP and internet access as well.
Third Generation (3G Technology)
In May 2001, NTT DoCoMo launched the world's first pre-commercial 3G network on pre-release of W-CDMA.  The first commercial 3G was launched by NTT DoCoMo with limited scope on October 1, 2001 in Japan.  In January2002, SK Telecom launched the second commercial 3g system on the 1xEV-DO technology.
Manx Telecom introduced Isle of Man, the first per-commercial 3G system in Europe.  However, Telenor actually has the credit of launching the first commercial 3G system in Europe in December 2001.
In the United States, Monet Mobile Networks introduced commercial 3G system on CDMA2000 1xEV-Do technology.  However, since this system could not grow, it was eventually shut down.  Later in October 2003, Verizon Wireless on CDMA2000 1xEV-Do was launched.
ITU has not clearly defined the data rate that 3G can provide to its users, but, they claim to provide 2 Mbit/s for walking or stationary users and 384 Kbit/s for users travelling in a vehicle.
3G networks are far better in providing security as compared to 2G systems.  The user is ensured that he/she is connecting to the intended network, and this is done through authenticating the user equipment by the network.  3G networks use KASUMI block crypto instead of A5/1 system cipher.
Fourth Generation (4G Technology)
The nomenclature of this generation shows a change in the basic nature of service.  This means that it is not compatible with the old transmission technologies.  4G technology is in fact the modified form of the 3G technology with enhanced features.  The official name of this technology is "3G and beyond", assigned by IEEE (Institute of Electrical and Electronics Engineering).
The basic objective of developing 4G is to accommodate QoS or Quality of Service and the rate requirements that will vary with time for the existing 3G applications like video chat, MMS, mobile TV,HDTV and digital video broad casting systems.
·         4G employs physical layer transmission methodologies like:
·         MMO
·         Frequency-Domain-Equalization
·         Frequency-Domain Statistical Multiplexing (OFDMA, SC-FDMA, LP-OFDMA)
·         Turbo principle error-correcting codes.
·         Link adaptation
·         Channel-dependent scheduling
·         Following are the key features of 4G technology from user's point of view:
·         High usability- anywhere, any time and using any technology
·         Support for MM services at lower transmission cost
·         Integrated Services
·         Personalization