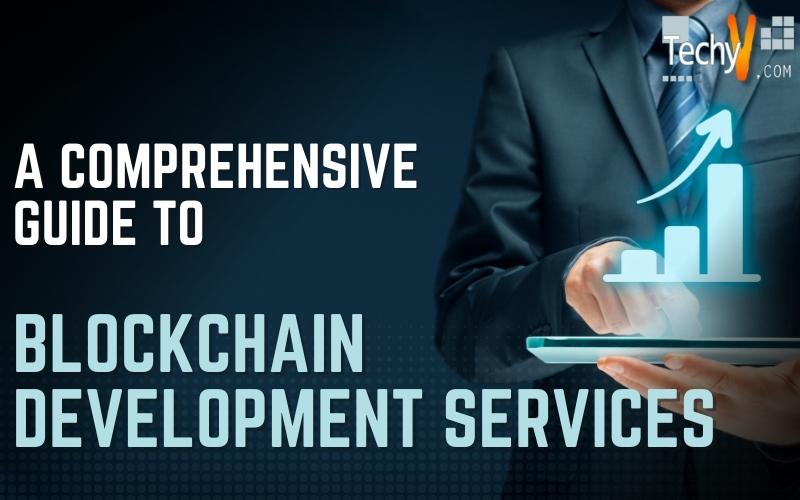 Blockchain development services is a complex process that requires a lot of expertise and knowledge. This comprehensive guide will teach you everything you need to know about blockchain development services.
A blockchain is a digital ledger that records transactions and other data over the course of time in chronological order. It uses cryptography to ensure the integrity of all transactions, which makes it an ideal platform for storing sensitive information like medical records or financial transaction information.
The aim of this guide is to provide readers with all the necessary information they need to understand how blockchain works, how it can be used, and why it can be beneficial for businesses in various industries.
What is a blockchain and How Does it Work?
Blockchain is a digital ledger that can be programmed to record transactions between two parties efficiently and in order. It's considered to be one of the most promising technologies in the world because of its potential use cases.
A blockchain can be used for many purposes including managing ownership rights and financial transactions, voting systems, land registries etc.
Why Companies are Advocating for Blockchain Development
Blockchain is a technology that has been in the news for a while now. It is used for different purposes, like digital transactions, finance, and cryptocurrency. The increasing use of blockchain technology has led to the creation of different types of business applications.
Companies are increasingly advocating for blockchain development because it provides a level of security and transparency that traditional models cannot offer.
What Are the Best Blockchain Development Services and Why are They so Popular?
Blockchain technology is a revolutionary development that has been around for a few years now. It has been praised for its potential to disrupt the way we do business and it is being used in many industries.
What are the best Blockchain development services and why are they so popular?
There are many different blockchain development services but some are more popular than others. The most common blockchain development service that companies use is Ethereum Blockchain Development Services. This blockchain service provides smart contracts, decentralized apps, and more.
Ethereum blockchain development services have become so popular because they are easy to use and affordable too. They also provide developers with a lot of tools which makes it easier for them to create their own smart contracts, decentralized apps, or other projects on the Ethereum platform.
The main reason why companies decide to use these services is because they offer an easier way of creating their own smart contract or project on the Ethereum platform without having to know how programming works in detail. These services also
What Are the Challenges of Developing on a Blockchain Platform?
Blockchain is one of the most promising technologies in the world. It has already been used for various purposes such as digital currency, online voting, and decentralized apps.
However, there are still challenges that need to be addressed before blockchain technology can be widely adopted. One of these challenges is how to develop on a blockchain platform.
The main challenge of developing on a blockchain platform is that it requires you to use different programming languages and frameworks for each project you want to build on it. This may be difficult for developers who are not familiar with blockchain technology.
How Can Blockchain Developers Protect Their Intellectual Property Rights?
A blockchain is a decentralized, distributed, and public digital ledger that can record transactions between two parties efficiently and in a verifiable and permanent way. Blockchain technology has the potential to transform how intellectual property rights are enforced.
The invention of the blockchain has paved the way for new ways to protect intellectual property rights. Blockchain technology is also changing how we view copyright law by making it possible to store digital copies of copyrighted works on a distributed ledger instead of with a single entity.
Conclusion: Make Your Next Project Successful With Help from an Expert ICO Advisor
The article offers a few tips on how to make your next project successful. It also mentions that an ICO advisor can help you with this.