15 exotic additional makes GALAXY S4 a Super Phone!
Samsung is the one of the leading technology brands. Galaxy series is one innovative and aspiring series by Samsung. Samsung Galaxy S 4 will be the emperor of the series. It will be launching soon in front of the world. One should buy this because –
1. Steady look – This mobile is supposed to have an exotic look, with a color choice of black and silver body. It has a unique style of his cover. It will give a modern look at the hand. It comes in brilliant dove white color. You can see below the dashing entry of Samsung Galaxy S 4.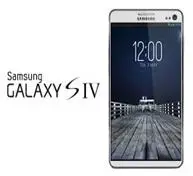 2. Smart Technology – This phone will have an eye contact tracking system. You will reach in the new world of technology and science. You will never miss your movies when you are not looking at the phone.
3. Display – It has a multi-color touch display of 5 inches with IPSW resolution. It has an HD support display, giving the owner a great experience of games and other graphics. Its display is scratch-resistant and has an amazing shine. You can enjoy watching 1080 HD videos on this 5-inch screen.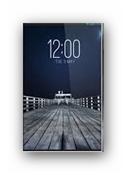 4. Camera – Mobile has an enriching effect with a 13-megapixel camera at the rear. It supports HD quality video recording, glimpsing photo effects. It has a 2.1 megapixel front camera. You can record HD 1080 videos with the rear camera and have video-calling support. You will get dual flash on the either sides of the camera
5. Connectivity – It has a support of the modern technology like Bluetooth v4.0. With the Bluetooth, you can it to offer you high-speed internet. There is a micro-USB too to connect with computer.  You can synchronize your mobile phone with the computer at greater unbelievable speeds. It is plug-and-play device. You can connect it with the PC-suite too.
6. Memory – It has an internal memory of 16/32/64 GB inbuilt. It supports the external micro SD card up to 64 GB to increase your memory. You get a huge memory to store your games, applications, songs, and videos in this modern mobile. It has 2 GB RAM. This incredible RAM memory will not let this mobile to slow down or hang between. You can play 3D games on this mobile smoothly on this huge memory.
7. Processor – It is availed with a Quad-core 1.8 GHz Cortex-A15 & quad-core 1.2 GHz Cortex-A7 processor, enhancing the speed of your mobile, providing a better gaming environment to the user. It will give fun with the amazing chipset of great power for game lovers. This processor is the heart of the mobile phone, which allows you to have future power in your hands. It will be acquiring in EXYNOS 5 OCTO 5410 Chipset and POWERVR SGX 544MP powerful GPU.
8. Operating System – It will come with 4.2 android systems (Jelly Bean). It will support more than 1 million apps and games. This operating system is today a famous one. It is the soul of this incredible mobile.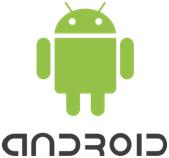 9. SIM – It will come with a Single-SIM model. It supports 2G, 3G and 4G networks. With the broad range of the networks, you can enjoy uninterrupted service with this mobile. It allows you to get a better choice for your operators.
10. WiFi – The WiFi Hotspot available in this phone will be the huge advantage of this mobile device. You can connect with the internet faster with this feature. It will provide better speed than other mobiles. Connect your mobile with a network in seconds and dive in the huge network of computers and mobile devices.  It has latest WiFi Direct technology with dual band in it.
11. GPS – It has an A-GPS and GLONASS integrated in the mobile. You can use this in your car, while walking or in street mode too. It will provide you your position and your destination position, with the distance between these.
12. Smart scroll – It is used to scroll the pages up and down according to our choice, where we want to look over the screen. The speed of scroll an also be adjusted.
13. Battery – It has an amazing 2600 M Ah battery in this mobile, which will power this whole system. It is an eco-friendly Li-ion battery.  This huge battery helps this mobile to live alive for several days. Just charge one night and forget about it.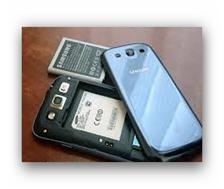 14. Smart pause – GALAXY S IV is the first to use this technique ever. The video will pause if the tracker detects that you are not looking at the screen. It would be a next generation technology, which S 4 is used.
15. Smart rotation – This feature will rotate the screen according to the angle of the sight of one's who is watching the screen. With this feature, the screen will rotate 360 for your easy to use. This smart filter will be only available in this dashing phone.