Every field in this world gets an improvisation through inventions and discoveries, which break the conventional perspective in the field; Computer Science and Information Technology were no exception. There are several mind-blowing breakthroughs in the flourishment of technologies in Computer Science and some of them are listed below:
1. Mouse: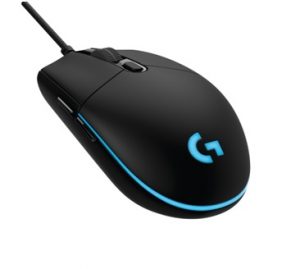 Initially, during the World War II era, to aim or predict the innovative positional characteristics of the aircrafts and targets, input points were plotted in two dimensions using a joystick. The main disadvantage of this feature was that, reverse traversal wasn't easy. There arose the need for a better equipment to navigate through points and the trackball concept was introduced by Ralph Benjamin. Only from this trackball concept, Douglas Engelbart, came up with the idea of creating a computer mouse by providing the trackball and a tail to connect it to the digitized peripherals.
2. Linux: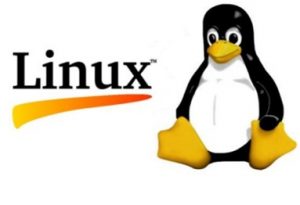 We all know that Linux is an open-source software and one of the highly efficient operating systems till date. But hadn't been for the licensing issues, Linux wouldn't have arose to existence. Andrew S. Tannenbaum, a college professor, created MINIX. However, during that time, all software were subjected to the General Public Licensing, which provides only certain functionalities to the public users. This frustrates a curious student, Linus Torvalds, who was then studying at University of Helsinki, and he came up writing code for his own operating system version and allowed it under an open-source development and named it as Linux.
3. Ruby: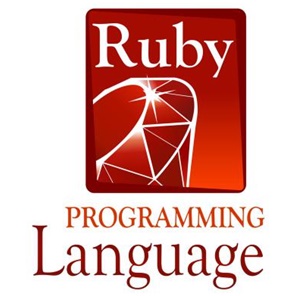 Ruby is one of the most powerful object-oriented languages till date. Yukihiro Matsumoto, the mind behind the development of this language, talks with his colleague about the possibility of an efficient object-oriented language. There were Perl and Python for the object-oriented language back then. Yukihiro found Perl had the smell of the Toy Programming Language, and found Python efficient but have the object-oriented features as an add-on support, rather than the core of the language. Thus, he came in with the concept of bringing a language that supports object-oriented feature right from the core and Ruby came into existence.
4. Wikipedia: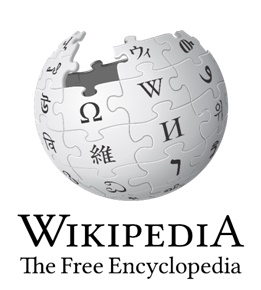 Wikipedia was one of the biggest and successful free encyclopedias till date, which started on a small scale. Nupedia, was a free English encyclopedia for which, Wikipedia was developed as a complementary feature. When the licensing factors were forced to be modified to GNU Free Documentation License, the founders, Jimmy Wales and Larry Sanger, made this add-on backup as open-source tool and the Nupedia under GNU License. And such a tool left under open-source has become one of the widely used and developed software today!
5. Silicon Valley: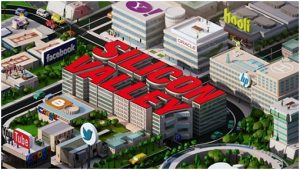 HP stands for Hewlett-Packard. Hewlett and Packard were two Stanford alumni who started with a small electronic company in a Palo Alto garage, under the mentorship of Fredrick Terman. They rose to fame in a short span time and many firms started their outlets around that area. Soon, that area went on to become a hub to many technology seekers and went on to become the "Silicon Valley".
6. Flipkart:
Sachin and Binny Bansal, alumni of IIT Delhi, were employees at Amazon Inc. They desired to form their own E-Commerce site and they dropped out of their firms and rented a small apartment in Delhi. "Flipkart" emerged from there and as a token of remembering their past, Flipkart celebrate their "Big Billion Day" every 6th of October, as 6/10 was the door number in the apartment where they first started Flipkart.
7. Apple:
The brainchild of Steve Jobs and Steve Wozniak is ruling the computer market today. It started at the garage of Steve Wozniak. There was an event at the colonial club for which Wozniak built a computer, which he later upgraded to create Apple I. And the rest was history, which depicted the flourishment of the pioneers in Computer Science.
8. Google: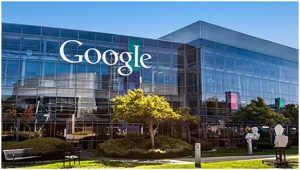 Larry Page and Sergey Brin wanted to create an efficient webpage as they were alma matter of the same institution of that of Jerry Yang and David Filo, who later started Yahoo! They created a webpage but found it to be inefficient. They later modified the algorithm of the search engine to "page rank", which provided best results. They developed this as a college project and Stanford took up this work for their college usage. Later, it underwent a major development phase and went on to become "Google".
9. WhatsApp: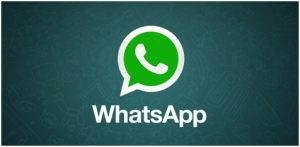 Brian Acton and Jan Koum, were employees in Yahoo! They dropped out of Yahoo! and went on a break to South America. Whilst their tour, they were discussing to every people about some emotion or tag their friends to certain phrases and statements. This discussion lead them to the idea of tagging statuses to a user. They applied at Facebook which was one of the trending social networking platform, where they could use their ideas to great extent. But their applications were rejected. Later, they found that App Store of Apple encouraged such new coming ideas and apps, and with the help of an iPhone developer and released the first version of a chat application in the iPhone platform. It went on to become a great chat messenger, breaking the trends of Facebook, which we know as WhatsApp!
10. Emoji:
If a developer has a requisite of appealing the masses with one's application, then Emoji are a must inclusion in it. Emoji were brought in an interesting manner. In 1964, there was a merger between state mutual and Life Assurance Company. To celebrate the merger, Harvey Bell, the manager of state mutual company launched the "friendship campaign" and in order to keep his employees happy, he designed "smiley faces", which kept his employees calm during pressurized scenarios and maintained the work efficiency. This smiley concept later went on to become the basic communication medium in all chatting situations as it would directly depict our moods instead of writing and sharing manually.
The above-mentioned stuffs were some of the trendsetters in today's computing and communication market. A central fact is that, these trendsetters started as a small-time idea without any expectations that it would become big one day. Hence, never neglect any of the smallest sparks which strike you, perhaps they might be the biggest game changer in the future.