No of visitors who read this post:
317

Hello,

Sometimes the operating-system would not identify the flash/pen/USB travel. When the USB/flash is detected by the system, I receive concept "USB must be formatted"; however, when I click format, Windows give me this error: "Windows were not capable to finish the formatting".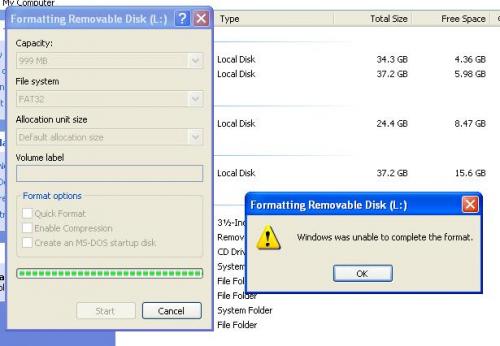 Any help will greatly be appreciated.