Upgrade PowerPivot SharePoint from SQL 2012 RC0 to RTM
Asked By
20 points
N/A
Posted on -

08/23/2012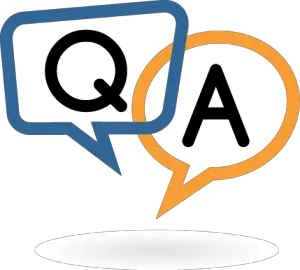 Hello all,
I had to give a presentation on Self Service BI with SQL Server 2012, but a few days before the presentation I realized that I should upgrade my server from RCO to RTM.
I shouldn't have done it just a few days before the date of my presentation, but I took the chance.
Now I think I made a mistake because I am stuck.
After the completion of my installation process, I found that my Power view reports were not responding. After posting this problem to a lot of forums I successfully found the solution.the solution was to go to the properties of the Reporting Service Application and click OK. This completed the process, and my power view reports started working properly.
Now I wanted to confirm this so I uploaded my power pivot files to share point, I could see the files there but could not work with them. I tried many times by clicking on various options which I could understand but still an error appears. The error window is shown below: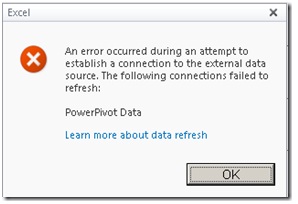 Excel
An error occurred during on attempt to establish a connection to the external data source The following connections failed to refresh:
PowerPivot Data
Learn more about data refresh
OK
Has anyone else encountered such a problem?
If yes did you find a solution to this?
Please do help me in this regard.
I'll be grateful
Regards
Ron