NVIDIA OpenGL problem with the display driver
Asked By
40 points
N/A
Posted on -

02/17/2012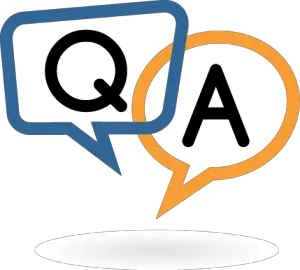 Hello experts,
I hope that you will be able to help me out with our problem, because this error message is truly hampering our project.
I've first received the error message below on June 16, 2010. I have not found any Windows updates on the same date, except that Windows Defender seemed to occur when my teammates and I tried to work with picture overlays.
ERROR: "The NVIDIA OpenGL driver detected a problem with the display driver and is unable to continue. The application must close."
We already removed the side of the CPU chassis, just in case that there is a problem with the excessive heat inside.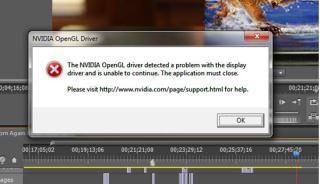 The following are the details of my NVIDIA Driver and my computer:
NVIDIA Driver
ver 8.16.11.9175
(nVidia Quadro FX 1700)
I am using:
Windows 7 x64
Adobe premiere CS5 Production
NVIDIA Quadro FX 1700 (MRGA14L)
4Gb ram
RAID 10 2 750GB drives
Duo core 3.0 6MB L2 Cache
UPDATE:
Leaving the CPU case open did not have any effect on the problem.
Moreover, I installed new NVIDIA drivers. Now, I had encountered another error:
*ERROR:*Your hardware configuration does not meet minimum specifications needed to run the application.
The application must close.
I have already installed all four updates in my PC, as well as ran Windows Update. As of now, I am trying to see if the error happens again.
Please help me solve these issues with my video card.
Thank you very much in advance!