No of visitors who read this post:
676
Hello there experts,
I have a simple question. Why is Malwarebytes' obstructing my antivirus?
Malwarebytes anti-malware
Successfully blocked access to a potentially malicious website: 216.245.195.237
Type : outgoing
Port : 49865
Process : avp.exe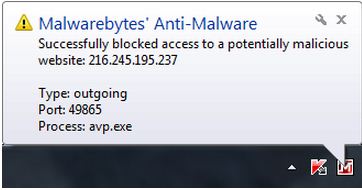 I need an answer. Please help.
Thanks a lot.