Learning about a new partition called PQSERVICE
Asked By
0 points
N/A
Posted on -

06/13/2012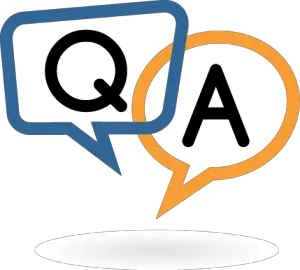 Hi,
A few days ago I found a new partition PQSERVICE in my HDD on my gateway desktop PC (Model LX6200-01), I understand
it´s a factory default recovery system, so here´s the question.
1. If I delete it, will it cause any adverse affects to my computer?
I have the GATEWAY recovery disks and in the last few days I get a ntdll.dll error. I've already got 3 recovery disks of GATEWAY but every time I tried to recover the system I get that error (ntdll.dll) and I have to cancel it.
The software was working great just for a little while but now it sucks!
Thanks in advance.
Admirnstrator C:Windows 7

Microsoft Windows [Uersion 6.0.6001]

Copyright (c) 2006 Microsoft Corporation. All rights reserved.

C:Windowssystem32> sfc/scannow

Beginning system scan. This process will take some time.

Beginning verification phase of system scan.

Verification 100% complete.

Windows Resource Protection found corrupt files but was unable to fix some of them.

Details are included in the CBS.Log windirLogsCBSCBS.log. For example C:WindowsLogsCBSCBS.log

C:Windowssystem32 >
After checking CMD.
————————————————————————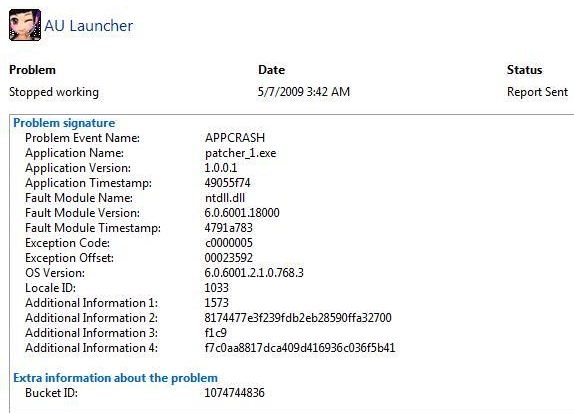 AU Launcher

Problem Date Status

Stopped working 5/7/2009 3:42 AM Report Sent

ProbLem signature

Problem Event Name: APPCRASH

Application Name: patcher_1.exe

Application Version: 1.0.0.1

Application Timestamp: 49055f74

Fault Module Name: ntdll.dll

Fault Module Version: 6.0.600118000

Fault Module Timestamp: 4791a783

Exception Code: c000000S

Exception Offset 00023592

OS Version: 6,0600121.0,768.3

Locale ID: 1033

Additional Information 1: 1573

Additional Information 2: 8174477e3f239fdb2eb28590ffa32700

Additional Information 3: flc9

Additional Information 4: f7c0aa8817dca409d416936c036f5b41

Extra information about the problem

Bucket ID: 1074744836
Software Error.
————————————————————————
I would like to learn more about PQSERVICE!
2. Can it cause my HDD any problems?
3. If it does, what can I do to prevent/solve it?