Below are Hayden clarke's Questions. Did not find what you want
I can't seem to make the masking tests work to be able to check on the CPU checking code so not to use the whole test equipment when needed. I tried masking vendor but when I tried to run on the Workstation 9 and Fushion 5, an error always appear and I'm not sure how to fix it. The error is enclosed below. I tried masking from Intel to AMD.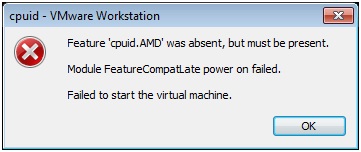 Cpuid - VMware Workstation
Feature 'cpuid.AMD' was absent, but must be present.
Module FeatureCompatLate power on failed.
Failed to start the virtual machine.
OK

Can we use Microsoft Baseline Security Analyzer (MBSA) in identifying if a network is secured? Can someone please give me some ideas? Thank you.

Hi. I have a small and simple question about cloud. And I need some ideas about it. My question is, do you think Cloud will make EAS or the Enterprise Application Software (those software that is used in any business or organizations) antiquated or out-of-date?