Below are V Gilden's Questions. Did not find what you want
I tried to update Nokia 5800 XpressMusic Software to a beta version (3.3.49). It almost finished but instead gave out an error code 12052. What do you suggest I do? Is the newer beta version better? Appreciate your help very much.
Update Nokia 5800 XpressMusic software
Something's gone wrong
There was problem with Nokia Suite. Please restart the program and try again. If the problem doesn't go away, uninstall Nokia Suite and download the latest version of the application from http://www.nokia.com/in-en/support/product/nokia-suite

I need to install Belkin Power UPS Management Software on my Windows XP PC, but every time I tried, this message is showing: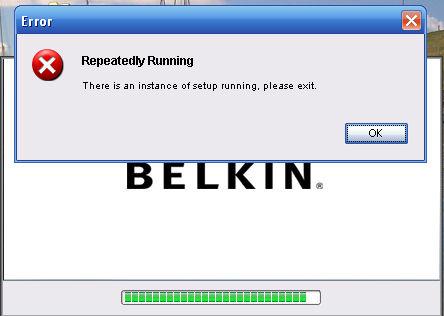 Error Message:
Repeatedly Running
There is an instance of setup running, please exit.
OK
What does it mean? I only run the installation once.
Help me on this please.

Hello Experts,
I was upgrading my old browser to Internet Explorer 8 but it failed.
I came across to this website, URL http://support.microsoft.com/kb/949220 .
I tried following the easier methods but still the upgrade failed. Is it better to uninstall the old version?
I am scared to uninstall the old IE version because I might destroy some Windows files.
Please help!
See below the error message I got.

Reset security setting back to the defaults
The installer has encountered an unexpected error installing thus package.