January 5th
Hello techyv,
Can you share some html code for the button and submenu? I would like to have a simple submenu button for our company website; I was assigned to manage the recent webpage. I need your suggestion regarding this matter. A simple but elegant style submenu html code will do.
Expecting some help from you guys.
Thank you.
While installing Microsoft®.Net Framework I got the following error message whose code is Error code 1618.

1618: Error installing Microsoft(R) .NET Framework. MB
How can I solve this?
Hello readers, I am here to learn what I should do when I get the error code 1619?
The screenshot of the error is given below.

An error occurred installing the package. Windows Installer returned '1619'.
Please give me a solution.
I am facing a critical problem with the installation of MS Office and Adobe. In both of these installation processes, I was notified that "new updates available".
But the fact is that I got those updates already installed. Again while uninstalling any the said programs I faced the error code 2503.

With the V Sequencer, I have made an App-V package of Adobe Photoshop CS5. Following a couple of advices as mentioned in google search, I was successful in the sequencing. But it was a lengthy one. Then I imported the .sprj file into that 'Application Virtualization Management Console'.
After that I started to have Refresh in the Server in the 'Application Virtualization Client'. But my such an attempt has been repeatedly rejected. I was shown the following message.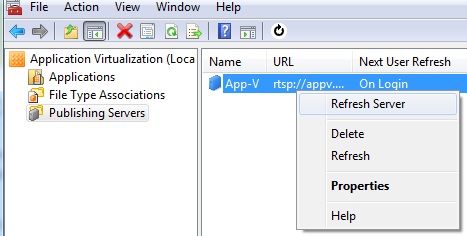 The error was very common and its code was 4615186-19D0810A-10000005. As I proceeded it appeared,
Dear readers, while running Photoshop, I got the following error message.
I was running the program on a cloned drive.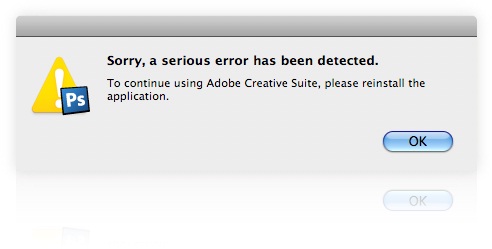 Sorry, a serious error has been detected.
To continue using Adobe Creative Suite, please reinstall the application.
I reinstalled the program and authorized it. Later as I tried to open an image file I got the above message.
Please help.
Hi to everyone,
Why were my widget Blackberry is slow? I just received a gift from a friend, a Blackberry Bold 9900 series. I am having a problem with its widget for it becomes slower and slower when moved. Would you mind to give me some idea to resolve this matter?
Your suggestion is very much welcome.
In my Adobe Photoshop CS3 I often get the following message that deprives me of my desired action done. Is there any solution? Please give at least one if any.

Adobe Photoshop CS3 Extended
Could not complete the command because of a program error.
I am using a primary pc which runs on 64-bit Windows 7. But I failed to run the installed 64-bit (x64) version of Adobe Photoshop CS5 on it. It often does not run accurately or sometimes it even failed to be started.
It also happened the same in Vista or XP OS that I use in my office. In all those pcs it often showed the hereby attached error message saying

The application was unable to start correctly (0xc000007b)." Click OK to close the application.
How to solve this?
Any idea, please?
One of my PCs is running on Windows Server 2008 x64 SP1.
I failed to install any Adobe CS4 software on it. Why?
Do you know?
Please help.
I tried to install the trial pack and got the following error message.
Installation of the following components has failed: