October 22nd, 2012
Hello all,
I am experiencing a problem in running on Trend Micro Titanium Internet Security. The problem is that I've got multiple accounts registered under this product, and on one of my computers I uninstalled it but trend micro did not register that. \
Now they are of the view that I should remove my accounts by providing my email address first. I have done so, but they are not recognizing my address. The screenshot of the error is attached below: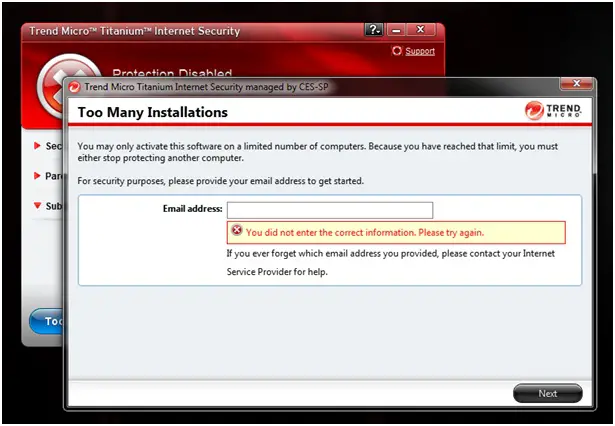 The message states:
Hi I like to create a computerized colander.
I need to know what is the easiest way to that.
I am not expert in software development, but I am familiar with vb.net.
So I like to use to develop the colander.
Can I use adobe flash to create an interface for the colander?
Thank you
Hi fellows
I was trying to install the trend micro titanium internet security 2013 but the installation failed and ended up in an error.
The screenshot of the error is as follows:
The message states:
Installation stopped
Your computer does not meet all of the installation requirements. So. The installer must stop. Please make the following changes and try again.
Upgrade Internet Explorer
You can try to install the software again by double-clicking the installer icon on the desktop.
Hi
I have an HP 2600 workstation with processor intel ® Xeon® CPU and 24 GB ram. I am using 64 bit OS with a Nvidia Quadro FX 1800 and autodesk vault professional 2011 with autodesk inventor professional 2011.
What I am trying to do is to export a BOM from vault using export wizard but it is giving me an error. The screenshot of the error is as follows: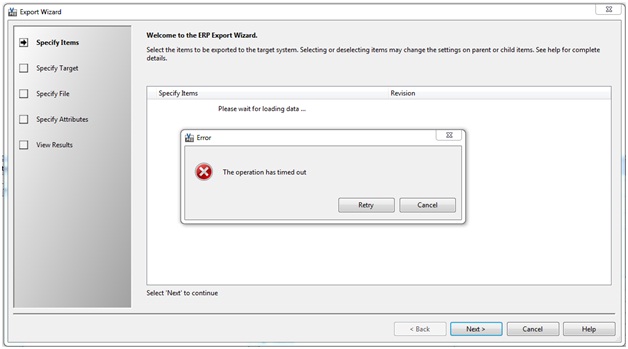 The message states:
The operation has timed out.
It is giving me this error for an assembly having approximately 900 parts and not for small assemblies.
Does anyone know about the solution? If yes please do let me know.
Hi guys,
The problem is with my server. I can pin it but a connection error has occurred with manager console. I cannot connect Log and Event Server through the respective manager. I tried necessary steps to make it ok but failed. Have a look at the error message below. Have you any idea for the issue?
Please help.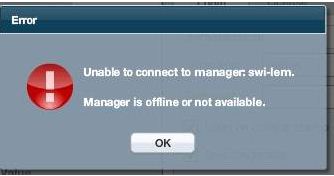 Error
Unable to connect to manager: swi-lem.
Manager is offline or not available.
Thank you.
Hi I have Apple WiFi adapter 2011 version that I bought year ago. I need to use this Apple wifi adapter in xp virtual drive in my PC. Is this possible?, If possible how can I do that? Thanks