Display :
March 27th, 2013
The 13 Top Most Alternative Phones to iPhone
Are you looking for a powerful Smartphone that is not the iPhone 4S? Below are 13 topmost alternatives to it:
1. Samsung Galaxy S2- a Smartphone that features a super fast processor of the dual core type, excellent screen quality, 8 PM camera that has full HD recording for booting and a thick chassis. Samsung Galaxy S2 is one of the best Smartphones in the world.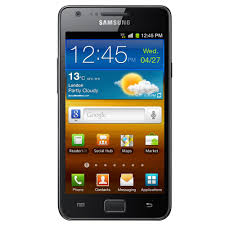 March 18th
What to expect from Galaxy Note 8.0
Samsung is just about to release an 8 inch version of a note tablet. The launching of this powerful device is expected to be next month. The whole world is anxiously waiting for this device because everyone loves Samsung Galaxy smart devices. Many keep searching daily over the internet expecting to find the release date.Below are 13 things expected from Galaxy Note 8.0.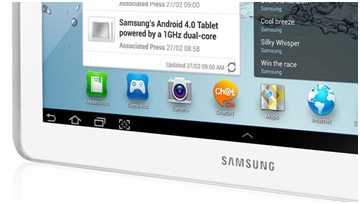 February 25th
Top 13 Reasons to Select Samsung Galaxy 3 Vs Blackberry Z10
2012 and 2013 are two years that show promise in the smartphone market. Smartphone manufacturers are competing against each other to manufacture devices which will ultimately capture the consumer's hearts and give them an upper hand. Since its introduction, the Blackberry Z10 has been touted as the smartphone which will finally knock off the Samsung Galaxy 3 off the top as the consumer's choice smartphone. However, the Samsung Galaxy 3 is still the smart phone to beat. Here are the top 13 reasons why you should select the Samsung Galaxy 3 over the BlackberryZ10.
Top 13 Reasons to Select Nokia Lumia 920 Vs Apple IPhone 5
The smartphone market is fast growing with dual core phones fitted with HD touchscreens leading the way. In a market where apple iPhones have virtually dominated, Nokia has introduced the Lumia 920 which has been considered by consumers to be the smartphone that finally gave the apple iPhone 5 a run for its money. If you are yet to decide which smartphone to buy between the Nokia Lumia 920 and the apple iPhone 5, here are 5 reasons why the Nokia Lumia 920 is the better smartphone.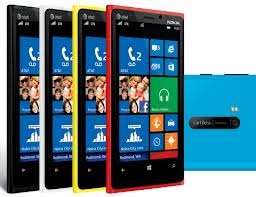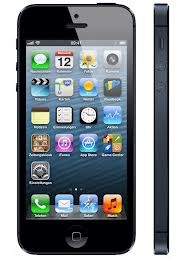 February 22nd
The Top 13 Most Delightful Features in MS Visio 2013
Visio is a fantastic piece of kit that allows you to design both business and personal diagrams and events in an effortless manner, whilst also ensuring the quality of the final product. The 2013 release of the product has seen some interesting upgrades and overhauls.
1) An Elegant Appearance
The 13 Most Useful Grammar Checking Tools
Proofreading can be quite a pain; it's a good thing then that thousands of tools exist to help make your life easier. The following are some of the most noteworthy. I must admit that I didn't do so well on some of them [laughs].
1) Spellchecker
Does a fantastic job at dealing with decent sized text. You have to paste your work into the box and then press 'spell check'; this will result in a new box popping up where are of our mistakes are highlighted. You can also replace any errors on the spot with suggestions that the program gives.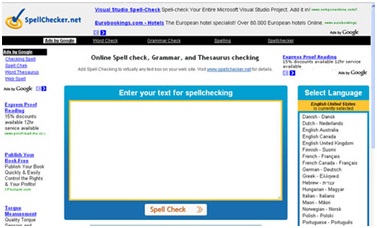 The 13 Most Insanely Awesome Apps On The Market
In todays' day and age there seems to be an app for every conceivable niche. They range from those that are orientated towards animals to other that rate your 'coolness'. But some apps are just insane.
1) Drunk Dial No!
To put it simply this app allows you to hide certain contacts (for up to 48 hours) from your (drunk) self. Oh sure you snigger now, but at least with this app guarding your back the worst thing you are going to have to worry about in the morning is a killer hangover, rather than your ex-girlfriend's shotgun wielding boyfriend.
The 13 Best Software of 2012
1. Adblock1.0.0.488 IE
Does what it says on the can: a fully functional adblock for Internet Explorer. Perhaps not as well-known as its Chrome counterpart, but it gets the job done in a reliable and discreet manner. The language and county setup is customizable. It doesn't get in the way of your web usage either as it only shows up as a small symbol at the end of your address bar.
Cost: Free.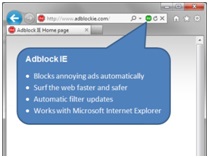 2. Windows 8
July 6th, 2012
Mobile Market give hard time for mobile operators
The mobile market is in many way give unfortunate position for mobile operators that provide data connectivity over which customers can do pretty much whatever they wish to do. This is particularly true for a communication-centric OTT service such as voice and messaging, but also for content delivery such as video.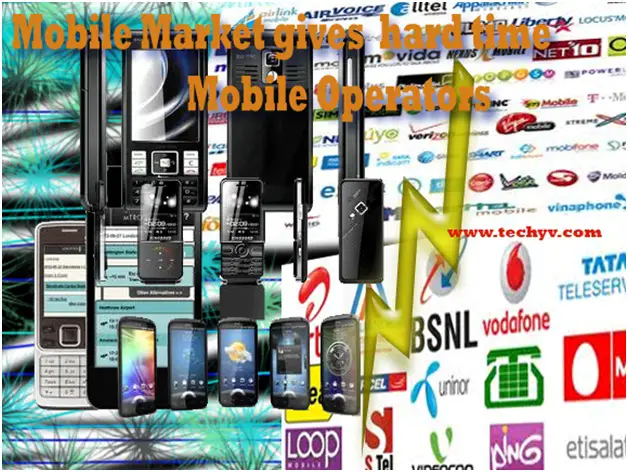 Operator threatens by OTT player's movement in the market.
Over the top player define as the player who provide the service and gain revenue by using network operator infrastructure. Meanwhile OTT players gain very high revenue from their service without any fee commitment with the provider, operator having hard time in provide the broadband infrastructure from abusive way of data consumption.