Display :
April 12th, 2013
15 Best Sony Android Phones of the Year 2012
When people hear of Sony phones they only think of Sony Ericsson. Sony came up with many other Smartphones in the year 2012. Below are the 15 best Sony Smartphones running the Android operating system.
1. Sony Xperia S - one of the topmost Smartphones from Sony. It was the first dual core phone from the company. It is powered by a 1.5GHz processor, 1GB RAM and a 4.3 inch screen that has a resolution of 720p. Xperia S also has a 32GB internal memory.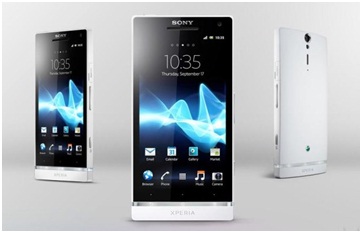 10 MS Exchange 2007 Errors
Microsoft Exchange – a business email and calendaring software – is a widely used software amongst businesses and large network admins everywhere. Despite its popularity however, it still may frustrate many users with uninformative errors. Below are 10 common errors in Exchange 2007, as well as how to fix them:
An IIS Directory Couldn't Be Created
An IIS directory entry couldn't be created. The error message is Access is denied. . HResult = -2147024891 It was running the command 'Get-OwaVirtualDirectory
Top 10 Galaxy III problems
1. Kies will not recognize my Galaxy S3
Cannot start service on the device. Please disconnect then reconnect the device.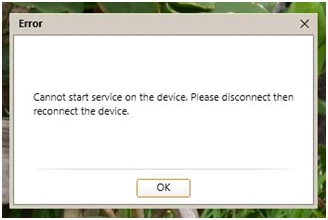 Why the Error Occurs
This kind of problem may be faced by the user. This problem is with using the Kies which cannot recognize the connection with the Samsung Galaxy III (See Fig.1). The PC recognizes the connection but there is a time when anti-virus software can detect a third party software or ask where to allow or not.
Points to Remember
April 11th
10 MS Exchange 2010 Errors
Microsoft Exchange 2010 is a software that runs within the Windows Server 2008. It is used for email management, calendaring software and can even be integrated with your phones. Exchange – though useful – can also prove to be highly frustrating to new and experienced users alike. Below are 10 common errors that can be easily fixed:
Cannot Activate Database Copy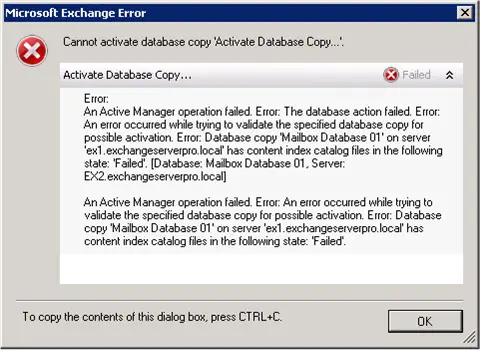 April 10th
10 MS Exchange 2003 Errors
Microsoft Exchange 2003 is an email storage client that runs on Windows Server. It is useful for businesses, as business email can make companies more productive in communications and worked. Below are 10 Microsoft Exchange 2003 errors that users may face, and their fix:
Error ID – c1030a8c

There is no Microsoft Exchange Organization in that domain.
ID no: c1030a8c
Exchange System Manager
March 30th
1. "Your current ID does not specify an Internet certificate for signing"
You have requested to sign this Internet message, but your current ID does not contain or does not specify an Internet certificate for signing. Select OK to send the message anyway. Select Cancel to not send the message.

This is an error that occurs when your Lotus Notes settings for sign emails was not set properly. This happens whenever your PKI (Public Key Infrastructure) on an existing Lotus Notes ID signs in messages to other Lotus Note recipients.
March 28th
Top 13 Annoyances in Google Chrome and Ways of Fixing Them
Google Chrome has been used for more than 4 years after it was released. It has been best choice browser for most people. Despite the fact that Chrome has won hearts with its beautiful appearance and speed, there are still some minor issues to be fixed, which includes:
1. Lack of confirmation for closing more than one tab- Google Chrome does warn you when you attempt to close window with several tabs. When you close multiple tabs accidentally in Chrome, you need to install the Chrome Toolbox to give you a warning next time you attempt to close multiple tabs.
The Major 13 Differences between Oracle 9i, 10 and 11g
Oracle is a database management scheme which is highly accepted. It is basically used in the basis that it helps in perfectly managing a large amount of data. It is mainly used because it is platform free and usable in any platform. It is dependable and gives many options. There are many types or versions of Oracle.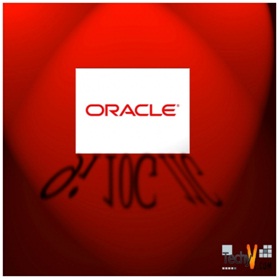 The following are the major differences between Oracle Internet Directory 9i, 10, 11g:
Windows Vista – the predecessor to Windows 7 – was one of Microsoft's hotly debated operating systems to date. During its earliest years, Vista was plagued with security issues, high memory usage problems and many more issues. As time has passed, many of the early issues have been dealt with accordingly, but is still riddled with issues. Below is a guide on how to prevent or fix these common issues:
1. Software Incompatibility

Sorry, Microsoft Windows Vista is currently not supported.
March 27th
Common Skype Errors
Skype is a wonderful technology that allows people with a computer, internet connection and microphone to call others on their phone from their computer. Users of Skype can also video chat with other users that have Skype, so long as they both have web cams. So, with its versatility and ease-of-use, it can be an essential key to both peoples' and businesses' everyday existence. Following this paragraph is a guide to solving common errors/issues Skype users may face:
Disk I/O Error