Display :
June 4th, 2013
Exchange Server 2010 is a robust email server with complex functionality. During server administration of Exchange server you may encounter a number of problems as well. We have listed down some of the most common issues you could come across during Exchange server maintenance and configuration.
1) Exchange Management Console Execution Error
When you open Exchange Management Console you will get an error like the one given below
Initialization failed
May 16th
Surefire Steps To Setup A Website On Cloud
Before setting up the setup of the websites on cloud, we will discuss what Cloud Flare is? Cloud Flare is a free service provided by the server which acts as a safety firewall to your website. In the process of setting up the website on cloud, basically you hide the IP address of your system from the server for the security purpose. If someone contacts you or ping your website, then he or she will see the IP address of the Cloud Flare rather than your personal IP address information. Cloud Flare can do multiple tasks, it not only protects your system, but it also reduces the bandwidth by caching up the images on your server.
How to set up cloud flare:
April 15th
Top 13 Printers from Brother Manufacturer
Brother is a printer manufacturer that has recently produced excellent quality and powerful printers since 2012. It has manufactured printers compatible with the latest AirPrint technology from Apple. Here are some of the topmost AirPrint printers that Brother has recently brought into the market:
Top 13 best Printers that Support Airprint Technology
If you have an iDevice you have to move with technology as it advances. You have to be aware of the current technology and make sure the device you are using is miles ahead as far as technology is concerned. The AirPrint feature in Apple devices is proved this fact well. This feature is very advanced that not every printer is able to support it. Printer manufacturers have a challenge of manufacturing printers that support AirPrint technology. Here are the top 13 printers that have made it in supporting this technology:
April 12th
Top 10 iPhone Repair Tricks and Tips
It is impossible to save your iPhone from all kinds of scratches, drops, spills and crashes encountered during its life. A year of tear and wear can make you go back to the shop for a new one. Below are 10 iPhone repair tips and tricks which you can do yourself to avoid wasting hundreds of dollars on a new device:
1. Fixing loose charging port using a toothpick - with time the micro-USB port used in charging your iPhone may become loose, to a point that even your charger may not even fit. In such a case, you only need a sharp toothpick to remove the dirt and lint out.
The Common Computer Errors and Ways of fixing them
Sometimes(Many are the times when) PC owners experiencing few kinds of computer errors or any another. Computer errors may occur due to certain factors which may result to difficulty in identifying the problem. In some cases PC errors are being solved without wasting any extra coin for professional services Here are the 15 Common Computer errors and Methods how to fixed them:
15 Best Sony Android Phones of the Year 2012
When people hear of Sony phones they only think of Sony Ericsson. Sony came up with many other Smartphones in the year 2012. Below are the 15 best Sony Smartphones running the Android operating system.
1. Sony Xperia S - one of the topmost Smartphones from Sony. It was the first dual core phone from the company. It is powered by a 1.5GHz processor, 1GB RAM and a 4.3 inch screen that has a resolution of 720p. Xperia S also has a 32GB internal memory.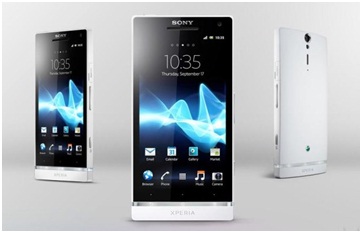 10 MS Exchange 2007 Errors
Microsoft Exchange – a business email and calendaring software – is a widely used software amongst businesses and large network admins everywhere. Despite its popularity however, it still may frustrate many users with uninformative errors. Below are 10 common errors in Exchange 2007, as well as how to fix them:
An IIS Directory Couldn't Be Created
An IIS directory entry couldn't be created. The error message is Access is denied. . HResult = -2147024891 It was running the command 'Get-OwaVirtualDirectory
Top 10 Galaxy III problems
1. Kies will not recognize my Galaxy S3
Cannot start service on the device. Please disconnect then reconnect the device.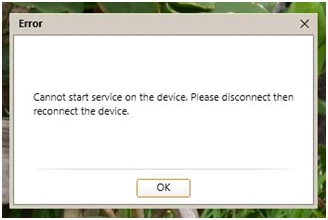 Why the Error Occurs
This kind of problem may be faced by the user. This problem is with using the Kies which cannot recognize the connection with the Samsung Galaxy III (See Fig.1). The PC recognizes the connection but there is a time when anti-virus software can detect a third party software or ask where to allow or not.
Points to Remember
April 11th
10 MS Exchange 2010 Errors
Microsoft Exchange 2010 is a software that runs within the Windows Server 2008. It is used for email management, calendaring software and can even be integrated with your phones. Exchange – though useful – can also prove to be highly frustrating to new and experienced users alike. Below are 10 common errors that can be easily fixed:
Cannot Activate Database Copy