Supplicant Printer Error – Please help
Asked By
610 points
N/A
Posted on -

06/20/2011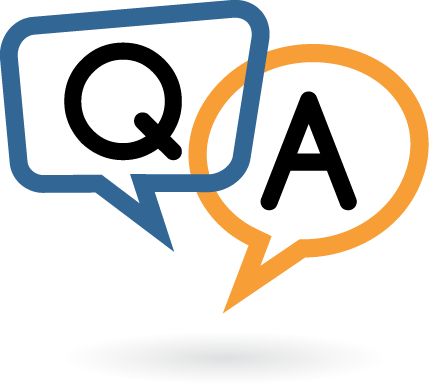 Hello geeks,
I am using a supplicant application tracking system, for rendering recruiting and human resource services to our clients.
The client uses a specific application designed for them, to do various kind of activities.
On most of the clients, often this error appears.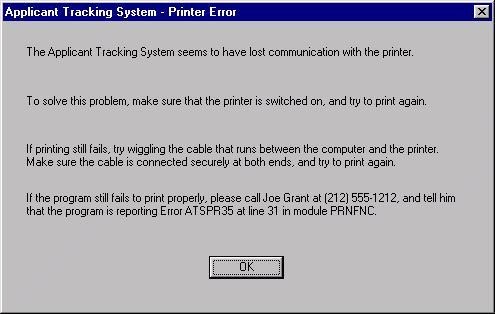 Applicant Tracking System – Printer Error
The Application Tracking System Seems to have lost communication with the printer.
To solve this problem, make sure that the printer is switched on and try to print again. If printing still fails, try wiggling the cable that runs between that computer and the printer.
Make sure the cable is connected securely at both ends and try to print again.
If the program still fails to print properly, please call Joe Grant at (212) 555-1212, and tell him that the program is reporting Error ATSPR 35 at line 31 in module PRNFNC. OK
I tried to resolve it but failed, as every thing is okay and nothing is wrong with anything. Further, most of the time, this error disappears after the restart of the system and the client works flawlessly for many hours and then it gets stuck again suddenly.
The only solution that I found, is to restart the system. Otherwise, printing won't be done on the effected system.
Any idea on how to resolve this problem is welcome.
Thanks.