I Cannot remove a VSTO add-in for outlook
Asked By
0 points
N/A
Posted on -

03/05/2012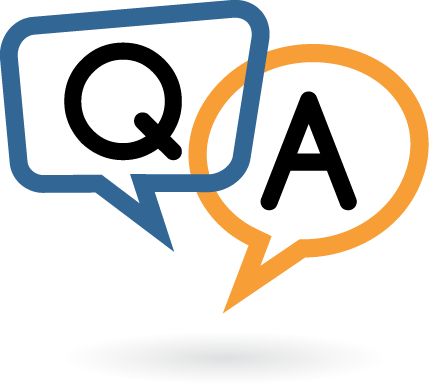 Hi,
I have a problem regarding my Outlook 2007 system (12.0.6548.3001) SP2 MSO (12.0.6545.5004). I installed a VSTO add-in which is a custom form for outlook mails, and I want to remove it but have been unable to.
If you'd like to see my add-in, it is located here:
https://skydrive.live.com/?cid=0fc10220298ee711&id=FC10220298EE711!1147&sc=documents
I created this add-in so that I will have a customized email compose window, instead of using the default in outlook. The "New FormRegion1" menu option show as Actions, everything is still ok.
After that I went to Tools -> TrustCenter-> Add-ins -> Manage COM Add-ins, check the OutlookAddIn5 and started the process of removing it. Then, each time I take the option to restart Outlook I get an error message as follows:
The form region "OutlookAddIn5.FormRegion1" cannot be opened. The form region manifest specifies an add-in that is not installed.
The screenshot will be as this: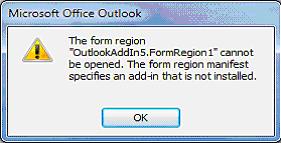 Therefore, it is not much of a "duh" condition. The question is that what is the reason why Outlook loaded the form area, since I have already supposedly removed the add-in? Is it an Outlook bug?
I need help in removing this add-in, if I have to do it manually it's alright as long as I can get rid of it. It's frustrating having clicked 2 pop-ups each time I go for Outlook, as I had two test add-ins installed at later stage.
Thanks.