Windows Mobile OS
The windows mobile operating system is a mobile operating system that was designed by Microsoft for use in mobile devices, particularly smart phones. This operating system has been losing its popularity in the mobile arena over the last few years.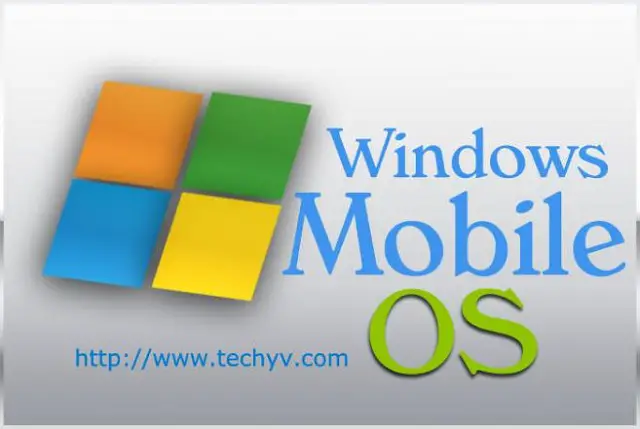 Nevertheless it is still a great mobile OS which is enjoyed by many persons and advancements in the technology and version of the windows mobile OS makes it a great choice for a mobile operating system.
This Os started out with the earliest version in 2000(Pocket PC) to the latest version windows mobile 7.You may find that many cool games software and useful applications for windows mobile Smartphones can be found all over the web. This makes it a great Mobile operating system.
Windows Mobile Pocket PC 2000
The first version of the windows mobile operating systems was Microsoft's Windows Mobile, Pocket PC edition. This version was released in 2000. The windows mobile operating system has a bundle of applications, software and windows CE 3.0. All windows mobile pocket PC edition smart phones and devices had to be based on an ARM CPU. This version of windows mobile OS was intended for pocket sized PC devices.  At the time of its release, the only resolution available was QVGA (240×320). Pocket device did not yet have any standard or specific CPU architecture. Because of this the windows pocket PC 200 edition was released on a number of CPU architecture including the ARM, SH-3 and MIPS. Compact Flash and Multimedia Card were the removable storage media that were supported by these devices. Features of the windows mobile PC 2000 edition included windows media player, Microsoft money, Infrared, Character recognition and pocket applications such as Word, outlook, excel and internet explorer.
Windows Mobile Pocket PC 2002
The second version of the Windows mobile Operating system, which was released for Mobile devices, was Windows Mobile Pocket PC 2002. This version was released in late 2001. It was based on windows CE 3.0.  It came with the same specifications in terms of hardware as its predecessor windows mobile Pocket PC 2000. At that time windows XP had been released and so this mobile operating system was designed so as to be similar to the windows XP operating system. Some of the new features of this version of windows mobile OS included Microsoft reader 2, windows media player 8, MSN messenger, Digital Rights management, VPN support, word count and spell check in pocket word, Pocket outlook and WAP.
Windows Mobile 2003
This product was specifically designed for the Smartphone market and was released on the 23rd of June 2003. This product was an instant hit with premium features like Bluetooth file beaming support, headset support (Bluetooth), photo editing applications (fully equipped with image editing support), Jaw breaker game, Advanced pocket outlook, Next generation internet explorer browser, Windows Media Player Ver. 9 and MIDI audio file support. It was closely followed by its improved versions named as "Windows Mobile 2003 for Pocket PC Premium Edition". This OS was the bench mark for advanced operating systems for Pocket PCs and smart phones.
Windows Mobile 2003 SE (Second Edition)
24th March, 2004 marked another day in the history of pocket PCs and smart phones. Dell Axim x30 was the first of the few smart phones that received this fresh and improved OS. Data backup and use of ActiveSync technology made this operating system an instant success. Users just sync their phones and get the backup for the whole phone. Apart from all the technological advancements as original Windows Mobile 2003, this version had additional features including WPA Protected Wi-Fi Access, New improved pocket internet explorer, Advanced VGA display supporting 640×480 resolution. For the first time the Portrait and Landscape conversion was possible.
Windows Mobile 5
The year 2005 came along with another masterpiece from Microsoft Technologies called the Windows Mobile 5. This platform mainly used the .NET Compact Framework. The Dell Axim x51 was the first of the pocket PCs with mobile technology to receive this operating system. This new version also introduced Microsoft Exchange Server to work with already popular Exchange Server 2003 SP2. This operating system also improved the battery life of the Smartphone or pocket PCs. This operating system also introduced the revolutionary technology to use the memory combinations of RAM and the flash memory. This key feature lifted the lead from the main processor and reduced the stress from the battery thus increasing the battery life. This version was packed with advanced featured never seen before such as Office Mobile, PowerPoint, Excel (pocket versions). Upgrades included Windows Media Player Ver. 10, next generation Bluetooth capability, caller ID, Global positioning system (GPS) and QWERTY keyboard support. This OS revolutionized the pocket PC market with its matchless qualities and performance.
Windows Mobile 6
Launched on 12th of February 2007, it changed everything with its advanced options such as  320×320 along with 800×600 resolution support (WVGA support), OS live update, VOIP (internet call capability), Remote Desktop access feature, Enhanced internet sharing, Outlook email with HTML support, Java Script, XMLDOM, enhanced Bluetooth capability, SQL Server 2005 pocket addition and One Note.
Windows Phone 7 (OS 7)
Windows Phone 7 OS platform replaced all previous Windows Mobile Platforms. It was officially launched on 21st October 2010. It has the next generation functionality in the shape of Metro user interface, instant access to all social media networks, Latest Office product bundle, multi-touch input technology, with OLED display screen battery life is further enhanced, virtual keyboard, third party application support, Internet Explorer 8 and Flash Player 10.1. This OS will surely dominate the pocket PC and smart phone OS markets for years to come.