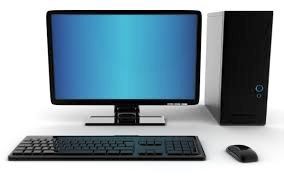 'To compute' means to count or calculate. So, the literal meaning of 'Computer' is a counting machine or a calculator. The latest computers do more than just calculating. Computers can store information, analyses and arrange it, draw conclusions or give information as desired. They can handle large data and solve complicated problems.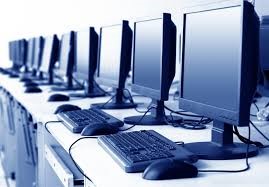 They are computers that can play chess, for bookings for train and airline services, keep accounts in stores and banks, draw pictures and reproduce music or visual programs. They have numerous practical uses, for example sending e-mail. Computers are not self-operative. A human operator is necessary for correct functioning. The information stored in computers and the system by which it uses functions, have to be programmed by people. Putting information in a computer is called feeding or programming.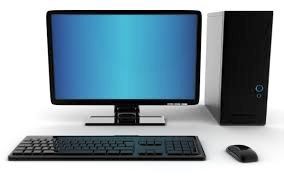 The inner part of the machine is called central processing unit. It receives information, and stores and processes mathematical calculation or logical operations. This processed data is translated and presented on the monitor. Copies can obtain from a printer.
The internet, which is a system of interconnected computers all over the world, is a powerful means of communication. Persons in a different part of the world can not only talk with one another but also see them on screen. It is also used for information, advertisements and even shopping and booking tickets. Government and non-government organizations, as well as private individuals have their own website on the computer where they can look out for the desired information.
Computers have become indispensable to large establishments and projects. Computers are a must for big industries and military and space projects. Computers are a must for big industries and space projects. Personal computers including laptops are very common among business and professionals now a day.
Today, in many cities, many homes have computers. Children's, as well as adults use personal computers for various tasks. Children use them for completing school homework and college projects, as well as for playing computer games. Adults use it for office work or to gain information about various things. Because of the computer, many people can complete work from their own homes instead of commuting to their offices.
The computer is a big blessing, but it is up to us to use it judiciously. Today, many children have become addicted to this machine, and sit in front of it for hours, either playing games or partaking in networking circles of friendship. Sometimes people are using computers for entertainment. Instrument or invention has two sides, just like a coin. It is our use of it that makes good or bad. Even a simple Indian tool like rolling-pin used for making chapattis can also be abused to beat with someone. Like all other inventions, it has its pros and cons, but as the advantages certainly outweigh disadvantages, we should continue to make use of it. The computer is modern man's miracle, and we should see to it that it is useful for the well-being of human being.