Dinosaur Game
Every felt bored when you stuck with a poor internet connection, and the page you want isn't loading; well with this, you can never get bored while using Chrome. When the internet isn't working, you see a small dinosaur on screen just hit the space bar, and you can enjoy playing the game without any difficulty.
Paste and Search
When you want to search for an item the thing you do is that you first copy and paste the item and then press enter but with Chrome you just need to select the thing you want to search for and then click the right button, a popup menu comes with the option of "paste and go", this feature makes searches more convenient and faster.
Chrome as a unit converter
When you are working or solving some problems, and unit conversion becomes a trouble for you, Chrome sorts that out for you, one just needs to go to the search bar, type the element which he wants to and the search bar gives the result then and there without any difficulty.
Chrome as a calculator
When one is solving a mathematical question, and you come across a difficult problem, and without the scientific calculator, it becomes difficult to resolve a problem, then one just need to write the contents of the difficulty in the search bar and press enter; Chrome will automatically give you the result.
Chrome as a notepad
Yes you heard it right, Chrome can also be used as a notepad too, one can take down important points in emergency using Chrome, one just needs to type "data: text/HTML, <html content editable>" and then the notepad opens up for you. Being an internet browser, Chrome offers such services that others fails to deliver.
One can play mp3 and movies on Chrome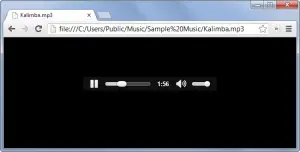 Yes, Chrome also works as an mp3 and motion picture player. One just needs to drag the mp3 file or the film file to the icon of Chrome, and it starts playing the file without any interruption.
100 tabs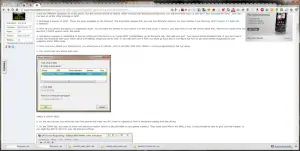 Chrome allows you to open many tabs but have you ever wondered what its limit is. Well, it allows you to open 100 tabs, and when you are done doing it then instead of a number, it just shows a smiling face. It is surprising to know that Mozilla only allows the user to open 99 tabs.
Task Manager
Chrome allows you to monitor how much memory and CPU used while you open multiple tabs since it have its independent Task Manager which is very easy to open just click on the tabs bar and click on task manager and for a detailed report you can click on memory option.
Translate the whole page to Emoji's
Chrome allows you to be playful at times. Earlier it was introduced as a prank, but Google soon integrated this feature into its browser. You can turn the whole script of the page to Emoji's, and it does look good, one should try it on someone as a prank, it will be hilarious.
Lock Chrome with passwords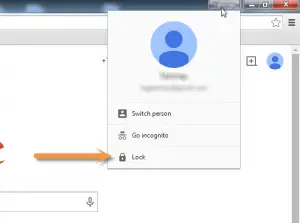 It is the best feature that Chrome offers it allows you to set the password to your browser so that no unauthorized user can access your personal information or spy on you. Just follow the steps.
First enter the following: chrome: //flags/#Enable-password-generation. Then click on the Enable new profile management and then click the "enable" link that is present in blue.
Relaunch the browser and enjoy.