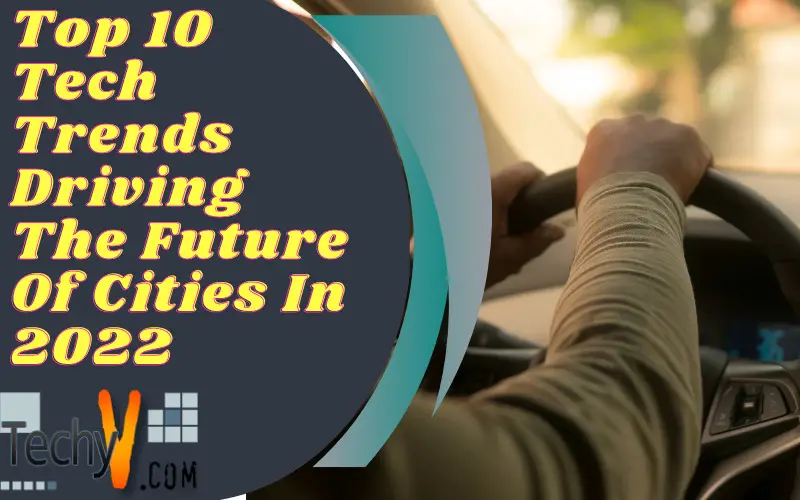 Are our cities prepared to handle the burgeoning population? According to the thematic research report, almost 70% of the world population will be living in cities by 2050 compared to 50% earlier. Why is technology necessary for the development of future cities? Today's future cities are now completely technology-driven. Artificial intelligence, data supercomputing, machine learning, blockchain, IoT, and high-speed wireless connectivity drive the ecosystems of the cities. Here is a list of some of the top tech trends driving the future of cities in 2022:
10. Cyberthreats
Did you know that about 40 US towns and cities suffered cyber-attacks in 2019? Ransomware was behind the majority of such incidents, which had led to the closure of the cities and even some applications run by the government. One such step in this direction is Securing Smart Cities, which helps increase collaboration between various stakeholders against cyberthreats.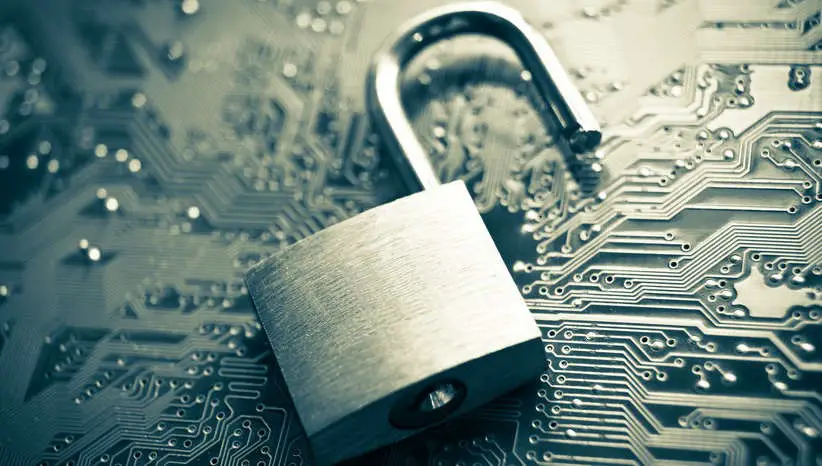 9. Circular Economy
Did you know that about 30% of food goes to waste, with more than half of the waste produced in cities? Here is where the circular economy comes into place. A Circular economy is based on principles of sharing, reusing, restoring, and reducing municipal waste with a focus more on organic production, which means a healthy circulation of resources.
8. Digital Innovation Ecosystem
Cities adopt an innovative model approach by using the latest innovative technologies and encouraging disruptive thinking and creativity. Future cities will be adopting a multidimensional innovation approach to make an intelligent ecosystem for seamless interaction between the different stakeholders such as government, industry, and environment, which will help solve the challenges that the cities face.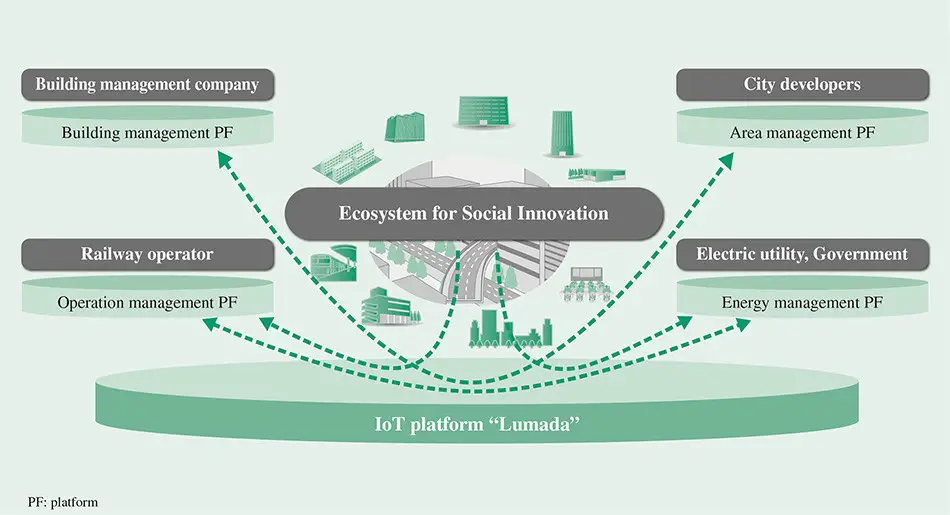 7. Sustainable And Intelligent Mobility
How do you envisage future cities? Such cities drive intelligent, digital, and sustainable solutions which can provide you with more space for cycling or walking. The way you move around in cities is going to change, and disruptive business models will power a further rise in demand. According to a survey, 54% of city leaders will rethink mobility and transportation after the pandemic.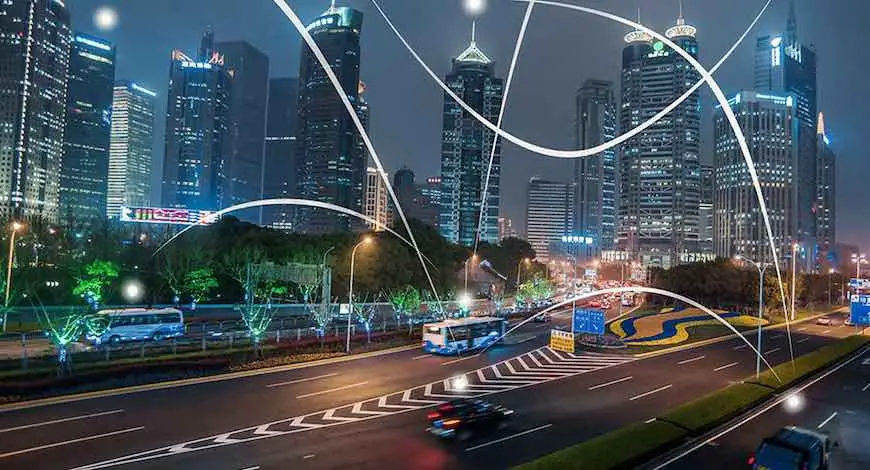 6. 15-Minute Cities
Interesting as it sounds, 15-Minute Cities is a decentralized urban planning model developed to lower carbon emissions by reducing the commuting time and usage of heavy vehicles. 15-Minutes Cities means the concept of localized neighborhoods where you can get everything you require just by walking or cycling for 15 minutes which will give good quality of life.
5. Smart Health Communities
There is no doubt that smart health communities are the need of the hour. Health care ecosystems with the help of the latest technologies are focusing on treating sickness, and supporting wellbeing by creating Smart Health Communities which are a shift from individual to community models, which are tailored and customized as per their needs.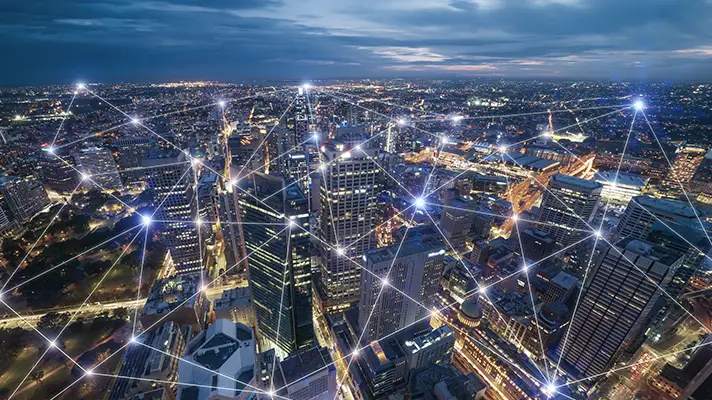 4. Green Planning
It is no exaggeration to say that pollution, heavy traffic, and high density are often the characteristics of urban cities. The looming threat of climate change, increase in population, and resource constraints have added to this urban problem. An emerging solution that we can think of is an increase in green space which demands planning natural areas to create a healthy environment.
3. Interoperability
First, it is essential to probe the challenges that the cities of today face. Some challenges are waste management, energy, air pollution, social services, management of massive data along with maintaining a budget. How can we overcome these challenges? An interoperable IoT can help overcome challenges, improve the quality of life, promote inclusion and sustainability and deal with climate change.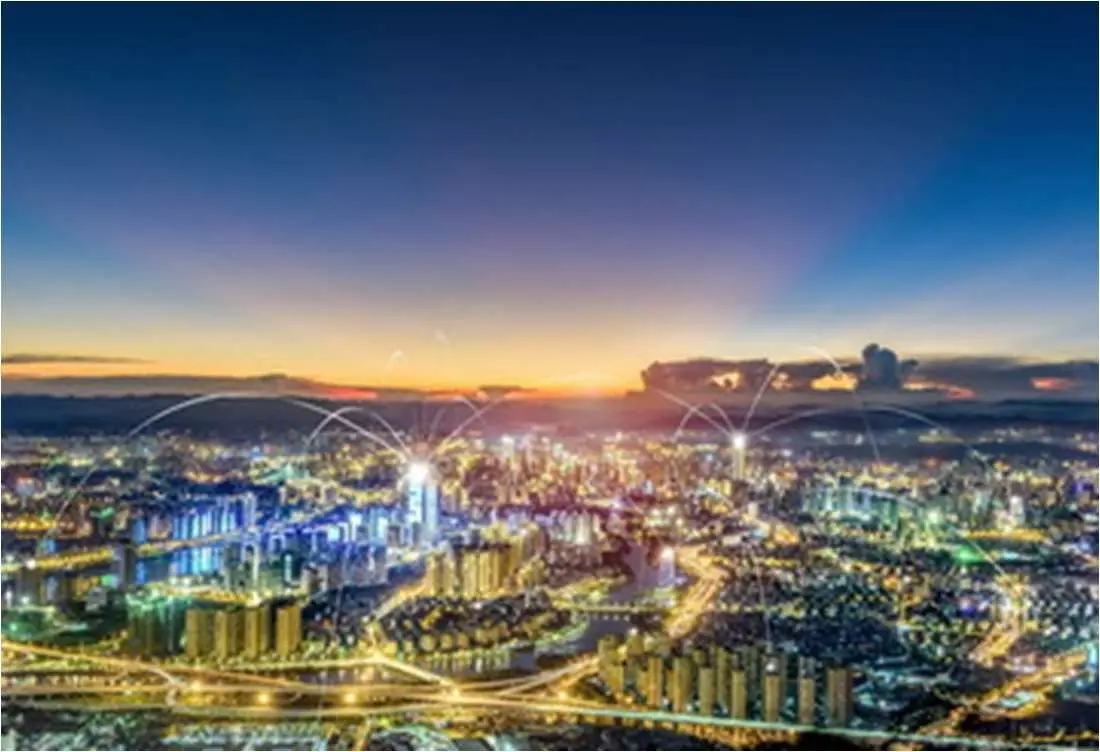 2. Artificial Intelligence
According to a study by Oliver Wyman Forum which analyzed 105 cities using specific criteria to examine the vision of cities, it was found that many cities did not address the societal changes brought by Artificial Intelligence and other latest technologies. An important point to consider is that AI and ML can bring risks and opportunities for smart cities.
1. Smart Infrastructure
Infrastructure is the foundation of every city. Technology has the potential to change everything from managing your waste to regulating your traffic. According to a study by Gartner, there will be more than 4 billion connected IoT devices by 2028. We can have more compact future cities by using sensors for parking, lighting, and fire detection systems.
Enjoying the article. Do like and comment on Disque.