Healthcare is vital, and it is the basic necessity needed by an individual. When you are healthy and delicate, you can do anything, achieve your goals and make your country proud. Ultimately a healthy body leads to a healthy nation, as said in an old saying.
Today the entire world is facing a global pandemic which has made us realize the importance of healthcare. We are now more severe regarding this sector. Nations are helping each other to cope up with the worst circumstances. So the article will focus on the most crucial issue at this time, here we will be listing some technologies which are suitable for the well-being of everyone.
1. Telemedicine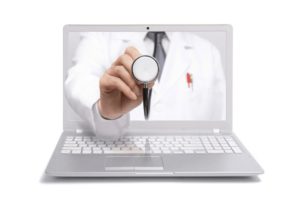 Due to coronavirus, there was a time when hospitals were full with Covid patients, and there was no space for other patients diagnosed with other health problems. People were scared to visit hospitals, and the situation was worse for the remote areas. But the introduction of Telemedicine can help out in such worst scenarios. It is like software. Now health professionals can use phone, PC, messaging to diagnose and treat patients without an in-person visit in any area.
2. On-demand health care
Today you prefer to book a cab than wait for vehicles on the road, order pizza than visit a café, shop online and avoid unnecessary crowds. Now, this has been applied to healthcare as well. With on-demand healthcare, doctors get connected with patients via mobile apps and websites. The 3rd party will connect you with your doctor and even serve you real-time doctor visits at your doorstep. Some examples are- US-based Teladoc and Talkspace and India-based Practo that are serving on-demand healthcare.
3. mHealth
Refers to using technology such as mobile phones or other devices to improve the healthcare sector; mHealth is a type of telehealth. It is in the form of apps that reach out to users in need. Through these apps, people can capture data about themselves and take care of their self-care needs. mHealth is a collection of everything about medicines, public health, and patient care using mobile devices and other wireless devices. One such example of mHealth is ClassPass; it is an app that lets you book total fitness and wellness sessions across multiple gyms and studios. Other examples include- sleep tracking startup and Hinge Health.
4. (IoMT) Internet of Medical Things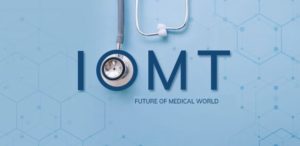 Today the internet is being used in almost all sectors and has made our lives easy. The Healthcare sector is also using the internet for various purposes. IoMT, which stands for the internet of medical things, can connect all healthcare information technology systems through networking by combining medical devices and applications. It enables the patients to communicate with medical consultants in a secure environment because it has solutions for endpoint security. IoMT will improve healthcare outcomes in the coming years.
5. Quick Drug Developments
Our generation has faced the worst pandemic ever. We have lost many lives and seen days which no one wants to see ever. The only hope was the coming of vaccines, and the development of vaccines in such a small period is the most significant accomplishment in human history. It was not only accomplished by rapid growth, but other factors were responsible too. The innovations, medical trials, advanced technology, virtual clinical trials, and many other factors lead to this rapid drug development. We can now have relief because with such innovation, our well-being will never be at stake.
6. Nanotechnology
The biggest challenge in the healthcare sector is treatment accuracy, which at times fails due to multiple reasons, but nanotechnology can solve this problem to some extent. Nanotechnology can transport the drug to specific cells in the body, which means the required part will get what it wants rather than every part getting it. Also, it ensures a more precise treatment and reduces the chances of failure. Nanotechnology is changing the future of healthcare by Nanomedicine, including smart pills that are nano-level electronic devices that are given the shape of a tablet, which will treat many diseases. Nanomedicine can also be used to detect cancer cells.
Nanobots are micro-scale bots that will act like a surgeon and can be inserted into the body to repair the intracellular structure. There are many other Nanotechnology that will provide the healthcare sector ease.
7. Blockchain
The technology is not limited to Cryptocurrency only but could be used at different places. Yes, you heard it right; blockchain is being used in the healthcare sector as well. The blockchain provides ledger-based technology that ensures the safety of patients by safely transferring their medical records. The security offered by blockchain will ensure that the history of a patient is confidential and cannot transmit between professionals without their permission.
8. 3D printing
Now, 3D printing is available in the healthcare sector as well, which has opened many doors. Sometimes in many operations, situations become complex and unable to be understood. For such complex operations, 3D printing is the best, as it can generate anatomical models, which can help the health professionals to have a better understanding of the case and will result in successful operations. 3D models are more realistic and exactly look like actual human parts. Not only this, they are being used in training future medicos and preparing for operations.
9. AR/VR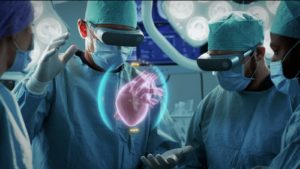 It stands for Augmented Reality (AR-live view through a mobile phone or any other gadget) and Virtual Reality (VR-a immersion experience that shuts out the physical world). These two technologies serve many purposes and have the ability to ease complex situations. It can help in educating patients before their surgeries, improve training in medical universities, and surgeons planning their interventions. Not only professionals but patients can also get benefits as they can describe their symptoms better through AR. VR can work as a diversion and ease the pain of a patient. The VR can add value in training medical professionals, as they can see operations live rather than peeping through a surgeon's shoulder.
10. Artificial intelligence
AI has transformed our world in different sectors and can change our healthcare sectors as well. With the help of robotic surgery, AI can perform complex surgeries with accuracy and fine detail. Now medicine can be developed faster, and the AI can find the right patient who will benefit from the newly developed drug. Not only this, you can have reminders so that you don't skip your medicines. It will also help discover people in serious need of medical support; IBM Watson is currently testing this. The human body varies from person to person, and in the coming years, Artificial intelligence will be able to recommend treatments according to body types.