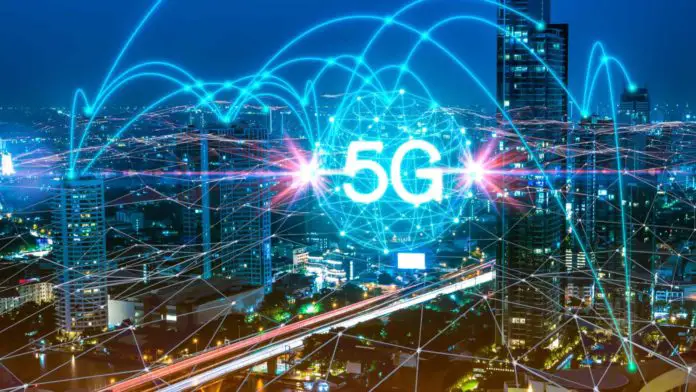 5G stands for "fifth generation". It is the new wireless technology that is going to bring a revolution in technological industry. Some companies have already begun launching 5G mobile phones while others are on the verge of introducing them. For the past few months, 5G has been a very trendy topic. There are a lot of rumours attached to the new technology, which is creating fear among people. Before believing in something, it is crucial to know the actual facts. Refrain to fall for any sort of rumours. First, have thorough research and evidence to believe in something.
5G has nothing to do with the ongoing pandemic, but there are other sides that we need to see and know about. Therefore, this article will be mentioning the points that are true and relevant. The aim of this article is to educate their readers rather than creating any sought of fear.
5G will be different from the other generations (2G, 3G, 4G). It will be 100 times faster than the current one (4G). There will be no delay in maintaining communication, which means the speed will be swift and possible everywhere.
1. Costly
We need skilled engineers to install and maintain a 5G network. Additionally, the 5G equipment is costly, hence resulting in the increased cost of arrangement and maintenance phases.
Not to forget, 5G smartphones are costly. Hence, it will take time for the commoner to start using the 5G technology and equipment.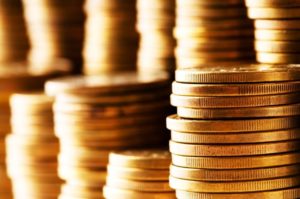 2. Under Development
The 5G technology is still under development, resulting in investing more time before it is fully operational without any issues such as security and privacy of the user. 5G's range is not up to the mark because of certain hindrances such as trees and buildings. The not-so-great range will result in telecom carriers deploying more small cellular radios or antennas, called "small cells", sized sort of a backpack, in areas that get a 5G signal as close to one another as many feet apart. Their installment is usually done on existing utility poles or streetlights. The telecom industry already uses small cells to increase 3G, 4G, and LTE, but over 2 million are being expected by 2021, which will consume time.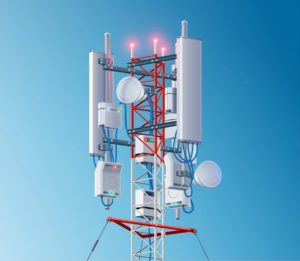 3. Environmental Degradation
Human activities have been destroying the environment for a long period of time. For establishing a 5G network, more towers and energy will be required in order for proper functioning, which will result in degradation of forest land and resources, adding another cause to global warming. By having the 5G network, we will surely live in a fast-speed network but unfortunately, a more polluted world.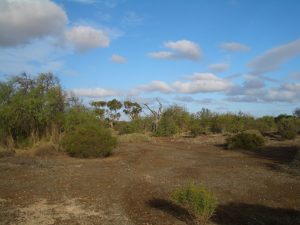 4. Radiations
Firstly, we already have three generations (2G, 3G, 4G). It is clear that to establish a 5G network we require to switch from 4G to 5G network, which means both the networks will operate together, causing more radiation and will have a long-lasting consequence on humans and wildlife.
5. Danger to Wildlife
Some studies have found that there are certain insects that absorb the high frequencies used in 4G or will be in 5G. This absorption can increase from 3% to 370%, which will lead to a change in insect behaviours. Many reports have found out that electromagnetic waves and high frequencies can be harmful to animals and insects as their body temperature gets altered, and they lose their orientation ability. There are many studies that claim that wildlife gets affected while others deny, but the truth is till now, 5G exposures haven't been researched properly, so jumping to a conclusion is difficult. In that case, we need to have a proper study and then ponder upon the thought of adapting to a new technology.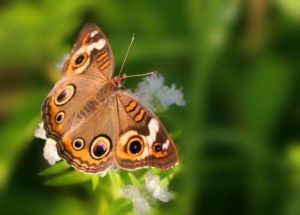 6. Inequality
The urban area population will somehow acquire the benefits from 5G, but what about the rural or downtrodden population? There are already many people who do not even have access to 4G mobile phones. How will they get a 5G phone, which will be more expensive? Will the companies try to establish towers and facilities in rural areas? No. The companies will first only focus on urban areas, while many downtrodden areas will get neglected. How will they compete with others? Also, does anyone know that people are ready to accept new technology? Are they satisfied? Are they willing to pay? Or we just care about maximizing profits. We all are equal, and everyone's consent is needed regardless of anything.
7. Radiofrequency clash
You might be wondering about the relation between radio and 5G. Let's understand this: Frequencies are being measured in Hz, but radiofrequency is different as it is being measured in GHz. The 5G data will transmit the range in 6GHz, which is being crowded by the other signals. So, we need to consider that if so many signals will operate in the same range, what other steps will companies take to avoid crowding, and further, what effect these steps will have. There are reports from various countries that the 5G connection is unpredictable, and many countries have reported the issue of network fluctuations.
8. Incompatible to Old Device
The old models won't be compatible with the new network. The 5G network will drain out your battery quickly. An excellent battery system is being required if you need to run 5G on your mobile phone. Users have also reported that phones frequently heat up while using the 5G network. If you are a 4G user and think that you will get access to 5G through WIFI, then these are the conditions you will have to face. It will be difficult for you to operate the new network on your current device. So, you need to purchase new models with a hardware that is compatible with 5G networks.
9. Speed
In some cases, the download speeds of 5G technology are incredibly high, reaching up to 1.9 Gbps. But the upload speeds are rarely more than 100Mbps, which is slow in comparison to initially touted. About existing mobile connectivity, the upload speeds are still higher than being seen with 4G LTE.
The theoretical data transmission speeds fail to translate actual performance. Several reports have documented an inconsistency between upload speeds and download speeds. Upstream data transmission is prominently lower than downstream transmission.
But there may be other factors which may affect the speed and reliability of wireless communication, from proximity of a cell site to traffic and level of congestion in a particular spectrum. It is also based on the capabilities of a device and other electromagnetic interferences.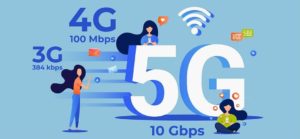 10. Cell Towers
One of the main advantages of 3G cell towers was that they could cover an immense area with relatively few cells. It was because the network didn't require the maximum bandwidth, meaning networks had to deploy fewer cells. When technology proceeded to 4G networks, the cells were producing more bandwidth, meaning the coverage radius of each cell was smaller. People must have noticed that their coverage may drop more often than on their 3G networks. As the 5G network gets rolled out, this process will continue. More cell towers will be required to supply this immense bandwidth because the cells will not be ready to cover the maximum amount of space as a 3G or 4G cell. Because of the more cells rolling out, 5G users should expect that their coverage may not be as widespread at first, hence causing network issues.