Antivirus software protects a system from malware, spyware, and virus. In the Internet age, it is essential to have the Antivirus software to protect oneself from the horrors of the internet. Here, let's discuss the top 10 Antivirus software.
1. Norton Antivirus Plus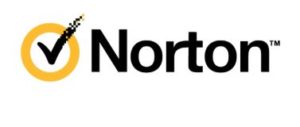 Norton Antivirus is an antivirus application developed by Symantec Corporation in 1991. It runs on Windows, macOS, and Linux. There have been 22 versions of the software so far. It uses signatures to identify various viruses. It also protects from phishing attacks and spam filtering. Other features are password manager, secure PC cloud backup, and a smart firewall. Norton Antivirus Plus is one of the editions of the software. Other editions are Norton 360 Standard, Norton 360 Deluxe, and Norton 360 Premium.
2. McAfee Total Protection
McAfee Antivirus is an anti-malware application developed by McAfee LLC in 1987. It is available for Windows, macOS, Android, and iOS. Its features are privacy protection, comprehensive internet security, secure WiFi, and a two-way firewall system. The software comes in three packages, for an individual, multi-device, and family.
3. Kaspersky Antivirus
Kaspersky Antivirus is a program developed by Kaspersky Lab in 1997. It runs on Windows, macOS, Linux, Android, and iOS. Some of the features are security, performance, detection and removal of worms, malicious tools, rootkits, and auto-dialers. Kaspersky Antivirus ships in three editions, Kaspersky Antivirus, Kaspersky Internet Security, and Kaspersky Total Security. The Total Security edition comes with an encrypted money browser, file protection, and password manager.
4. Bitdefender Antivirus Plus
Bitdefender Antivirus is the anti-spyware developed by Bitdefender in 2001. The various features are complete real-time data protection, web security, anti-phishing, anti-fraud, rescue mode, Bitdefender VPN, anti-tracker, file shredder, social network protection. There are three editions for Bitdefender, Bitdefender Antivirus Plus, Bitdefender Internet Security, Bitdefender Total Security. It supports Windows, macOS, Android, and iOS.
5. F-Secure Antivirus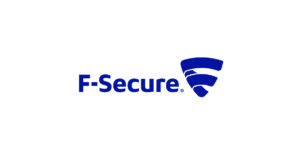 F-Secure Antivirus is an antivirus software developed by F-Secure Corporation in 1994. The basic edition contains features like virus protection, automatic updates, malware removal, and safe usage on a yearly subscription. They have other products like F-Secure FREEDOME VPN, F-Secure SAFE, and F-Secure ID Protection.
6. Webroot SecureAnywhere Antivirus

Webroot SecureAnywhere Antivirus is a program developed by Webroot Inc. in 2002. They claim to be the fastest in scanning a computer for viruses. They provide identity theft protection, secure browsing with real-time anti-phishing, and webcam protection. There are three editions of the program, SecureAnywhere Antivirus, SecureAnywhere Internet Security Plus, and SecureAnywhere Internet Security Complete.
7. Malwarebytes Premium
Malwarebytes is an anti-malware developed by Malwarebytes Inc. in 2006. The free version of the application only scans for malware, whereas the premium version has real-time protection and scheduled scans. Features provided in the premium version are 24/7 protection of privacy & files and protection from ransomware & online scammers.
8. Trend Micro Antivirus+ Security
Trend Micro Antivirus+ Security is a software developed by Trend Micro in 1988. It Protects against ransomware, safeguards against email scams, secures online banking and shopping, keeps children safe online, secures privacy on social media, fixes and optimizes systems, and Virus removal service.
9. ESET NOD32 Antivirus
ESET NOD32 Antivirus is an antivirus package made by ESET. Home edition and Business edition are the two editions. It has Anti-Ransomware protection, Low system footprint, JAWS, and Antispyware.
10. G-Data Antivirus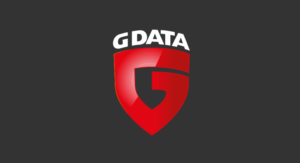 G-Data Antivirus is the world's first antivirus software developed by G-Data CyberDefense AG in 1988. They provide virus scanner, behavior monitoring, email scanning, exploit protection, G-Data BankGuard, anti-ransomware, and USB keyboard guard.