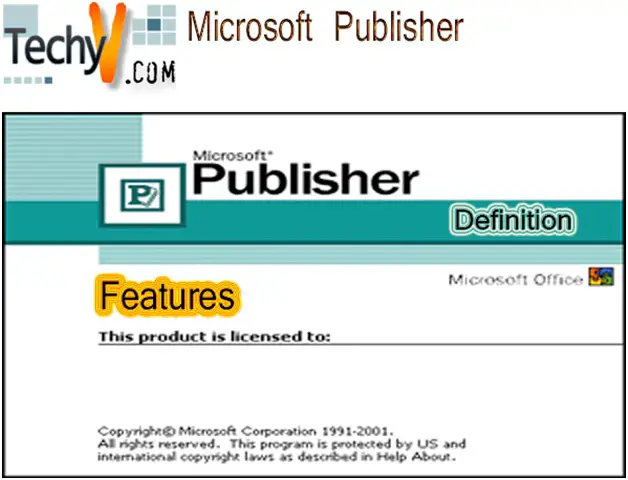 Microsoft Publisher
Definition:
As the name suggests and hints about the application from the marketing world. MS Publishers a DTP application from Microsoft created which proves to be a big challenge and an option for some of the applications like Adobe and QuarkXPress.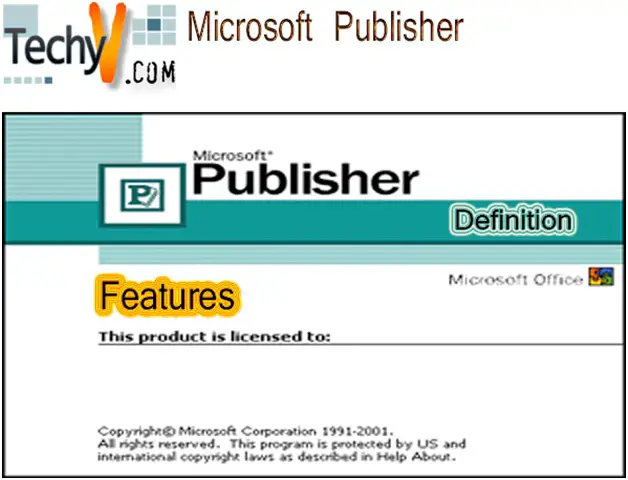 This application has originated with the Windows 95 version and has become a regular support application in the Microsoft office Suite. It advertises any organizations promotional or communication materials with the proper format and options like print, post card, email and web. This application covers and supports almost each and every type of configuration, network, internet and intranet. In short and in a summarized way this application is used to create or design any professional publication quickly and easily.
Features:
MS Publisher has features which make the application a strong competitor in the desktop publishing world:
Easy to use and has a wizard driven design with various designs, colors and fonts.
Variety and a large pool of pre-designed templates.
Better control over pages and images.
Built-in application like system design verification which will help you to be aware and correct the most ordinary errors before the final edition.
Helps you to plan a publication for your mailing list or e-mail list.
Supervise the efficiency or activities of advertising movements or campaigns, and execute e-mail marketing.
– – – – – – – – – – – – – – – – – – – – – – – — – – – – – – – – – – – – – – – – – – – – – – — – – – – – – – – – – – – – – – – – – – – – – — – – – – – – – – – – – – – – – – – – – – – – — – – – – – – – – – – – – – – – – – – – – – – — – – – – – – – – – – – – – – – – – – – – – – — – – – – – – – – – – – – – – – – – – – – – – — – – – – – – – – – – – – – – – – – – – – – – — – – – – – – – – – – – – – – – – – – – – – – — – – – – – – – –