Smartphones bring the whole world to your fingers. People of these times do not even have to worry if during the week there is a game of cricket or football. From live broadcasts to live commentary, smartphones provide you with all the information, including the latest news, schedules, and statistics, under your control. These are the 6 best smartphone sports apps that never let you lose the intensity of a game.
ESPN app
After changing its name from SportsCenter to ESPN, this application offers users the latest news and the most important sports news in the world. It has scores from most sports organizations with highlights, analysis, news and more. Users can customize a list of favorite teams based on their interests. ESPN has also started to cover eSports and all of these are free.
Yahoo Sports
Yahoo has changed the name of Sportacular in the new Yahoo Sports application, designed to be synchronized via the website and the mobile application. It offers tough competition to ESPN by providing the latest news, real-time updates and stats of all your favorite sports. The application provides extremely detailed statistics of players, teams, and games. It also shows news about the Olympic Games. The notification facilitates navigation.
Thuuz Sports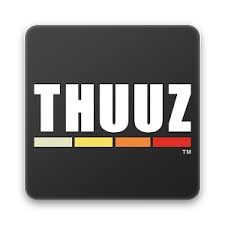 Thuus Sports is one of the most exclusive sports applications. They evaluate each event on a scale from 0 to 100 so that you can find the most interesting sporting events currently on television. They also offer TV programs. Users can easily search for game programs and find out where they can watch the great upcoming games, whether it's cable channels, streaming or the nearest sports bar. It also tracks the fantasy sport with the flight alert function.
Bleacher Report
Bleacher Report is best known for its laser-like approach to your team or your favorite franchise. You can choose your favorite team and receive notifications in real time on it, which is taken from numerous sources such as Facebook, Twitter on the web. There are also things like rankings, forecasts and other statistics. The app also serves the latest news updated by newspapers, blogs and other websites that prove to be one of the best sports apps available.
TheScore
TheScore shines in the distribution of updates and statistics of the game up to the second, as well as in the publication of sports news. They have accepted new design principles faster than any other sports application and are one of the most studied sports news applications that exist. An event calendar allows users to search for incoming games and previous game statistics. Game reports provide play-by-play subdivisions. The social feature makes stories, statistics and game summaries which are easy to share with friends and followers. Therefore, it must be present in our main smartphone sports applications.
CricBuzz
CricBuzz is an application that shows all the latest updates, live results with comments in real time, team updates on the game of cricket. Cricbuzz is one of the most visited sites in India and the app is also one of the most downloaded apps. Cricket is the most popular sport in India and this app defeats any other competitor in this particular sport. It also provides the calendar and schedules on all ICC and IPL events. People can also join the discussion live while developing a game.