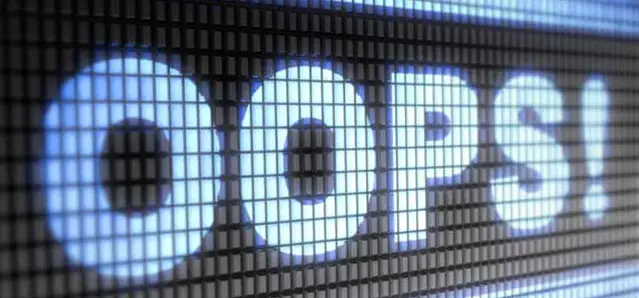 Every day, millions of new products launch in the digital market. And not always does the newbies in the market appeal the masses. In fact, people have had a tough time adapting to some of those new ones. Here are some of such concepts which suffered a big failure upon its release:
10)JooJoo
As they suffered negative press after a fall out with co-developer Michael Arrington, Fusion Garage and their JooJoo tablet were brand blenders long before entering the touchscreen tournament. When finally released after several delays, the JooJoo was universally banned for its criminal lag, five-hour battery life and uncreative interface. Further criticized was its failure in portability with the final dimension specs being nearly three-quarters of an inch thick and a half inches wide and weighing two and a half pounds. As a result, the JooJoo's failure ultimately gave Fusion Garage their own short battery life when the company filed for bankruptcy over a year and a half later.
9)Sinclair c5
As a one-person quote electrically assisted pedal cycle, this now retro-looking tricycle takes the shape of a pod straight out of an eighties films' vision for the future. Designed with portability and space friendliness in mind, the Sinclair c5 came in as an alternative to cars and bikes. However, in the end, the c5 was impractical for consumers due to its low-speed range, weather endurance, and awkward control scheme, which led to poor reviews and even poorer sales and finally a seasoned production less than seven months after its launch. It then went on to be known as one of the greatest flops of post-war British industry.
8)Palm Foleo
Designed to be what would have been the market's first netbook device, palms simple slick and the ultra-convenient laptop was a complete failure at launch. It launched in the market in 2007. Its linux-based subnotebook was built to serve as a companion for palm treo users featuring the same email, organizer and web browsing software. A little over three months after its announcement, the foleo ceased further development following a multitude of negative reviews from critics and a drastic decline in the company's revenue. Meanwhile, in 2009, the trio was replaced by the palm pre which despite initial promising sales eventually led to palms' acquisition by HP.
7)Betamax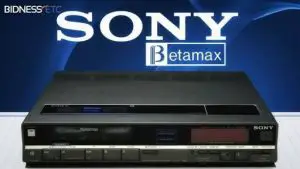 Long before the DVD slate laser disc and Blu-ray crushed HD-DVD, there was the first home video format war Betamax vs VHS. Introduced in the US, six months after its release in Japan, Betamax involved a six -inch wide video cassette that was much smaller and lighter than its VHS counterpart. Initially, it drew attention with the consoles' home recording capabilities. Despite Betamax's superior image quality and smoother console engineering, it was ultimately VHS that was crowned as the victor by consumers mainly for its playing speed and longer running time.
6) Fire Phone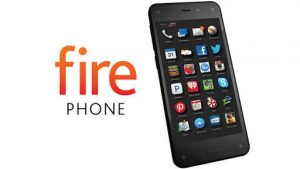 Following the astonishing success of their Kindle, Fire e-book readers, and Fire tablets, Amazon looked to further expand their Android-based Fire OS family by setting its eyes on the cell phone market. Announced as an AT&T exclusive in mid-2014, Amazon's take on the smartphone came with several neat innovations including the dynamic perspective feature for apps and games and Firefly, a text, sound, image and object recognition tool. Nevertheless, the fire phone was met with underwhelming reception and sales. Thus it was quickly dropped by retailers and even pulled off of Amazon's store the following year.
5)Apple Maps
Released in September 2012, Apple made their maps as the default navigation system for all their existing devices. Shortly after that, users complained that the Apple maps is a google maps knock off. The biggest criticisms being slow speeds, inaccurate traffic data, and incorrect directions. As seemingly trivial as these errors may seem they eventually reached the point that governments began to warn users of their potentially fatal inaccuracies. One major case saw several users stranded in a high-temperature Australian park 40 miles from their intended destination, while islands ministry of defence had to warn consumers that a non-existent airport was showing near Dublin in the service, so a mighty failure indeed!
4)Blockbuster Total Access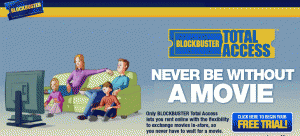 Created in response to the then rising media empire that is Netflix, with convenience in mind, Netflix built the Blockbuster Total Access. Total Access also permitted subscribers to return their rentals to a brick and mortar location in exchange for new titles in or out of their cue. However, despite surpassing its subscriber quota, the program quickly failed because most independently owned blockbuster franchises declined to honor the service. One major franchise even took the company to court alleging the total access breached contract terms throw in a patent-infringement lawsuit from Netflix and you've got the product feel drama worthy of a film adaptation.
3)Philips CD-i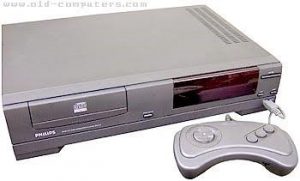 Most of us remember apples video game console fail the Pippin and who can forget Nintendo's attempt to pass off the virtual boy as a quote on portable quote console? However, the biggest out of character product fail is none other than Philips with their compact disc interactive. Has anyone even heard of this gadget for its graphics game titles and controls at the time it's been consistently ranked as one of the worst gaming systems ever to be put on the market. Intended to compete with fourth Ken giants like Sega genesis and super Nintendo the CD-i was ultimately a commercial failure that caused Phillips to lose over a billion US dollars.
2) Zune
Even the world's largest computer company isn't safe from the occasional LG what with its track record of flops that includes the spot watch and the Kin. Who can forget the Zune, which, despite impressive reviews from critics and users, it came in at a time when its primary competitor had already established a borderline monopolized foothold in the market? With inferior marketing strategies, mediocre software support and a lack of innovation since the Zune devices pulled from production in 2012 and the remaining services retired in 2015.
1) Google Glass
So far we've covered tablets laptops and gaming consoles but who would have ever thought that a Google product could find its way onto this list? The google glass prototype was ultimately a failure for the not so wallet-friendly price tag, lack of key features and the legislative actions it sparked due to privacy and safety concerns. Moreover, the product failed to impress most users with many calling the device sounding more of an intricate eyesore than a convenience. Google announced they ceased production of the prototype in early 2015 and built the company plans on continuing to develop it. As of early 2016, Google glass is one of the fastest product flops ever to be released tech or otherwise.